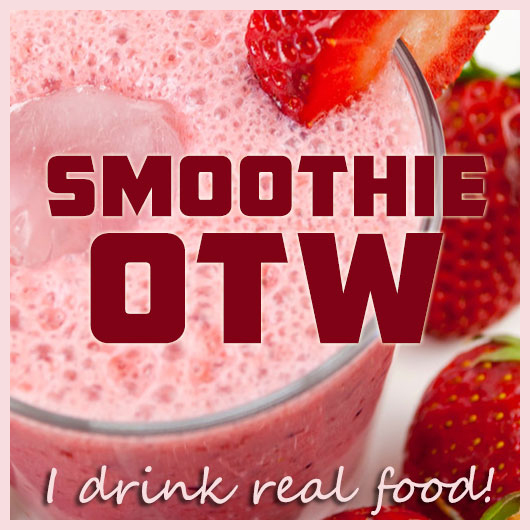 Featured Links | Guidelines | Links + Add Your Own | Ally's Smoothie OTW
It's been very quiet in the blogging world and on social media this week, I'm guessing it's because all my American friends have headed home to spend time with family on Thanksgiving. I can't wait to hear about how you all spent your time and what delicious food you ate!
I enjoyed my first ever Thanksgiving this year, a whole bunch of my friends and I spent Thanksgiving at another friend's house where they ended up feeding around 30 of us. No easy feat! The food was amazing, the company even more spectacular. So Happy Thanksgiving to you all and hope you've had a marvelous week and weekend 🙂
Featured Links
We had a couple of ties on the most viewed posts, so instead of 3 features, we've got four this week 🙂 There's a Layered Coloured Smoothie I'm dying to make, some gorgeously named (and flavoured) Fairy Water, home-made, non-dairy Oat Milk that would go perfectly with Oatmeal Raisin Cookies and a Creamy, Dreamy Calming Smoothie for the end of a busy day.
I made three of these drinks this week and they were all fabulous, I'm going to give the layered smoothie a go for breakfast later this week – I hope it turns out as spectacularly as Girl on Greens'! A big thanks to all the bloggers who have been linking up, I'll hope you'll join us again this week or in the future 🙂 Thanks to all the readers who make this so fun to participate in, I hope you're finding as many fabulous recipes to try as I am!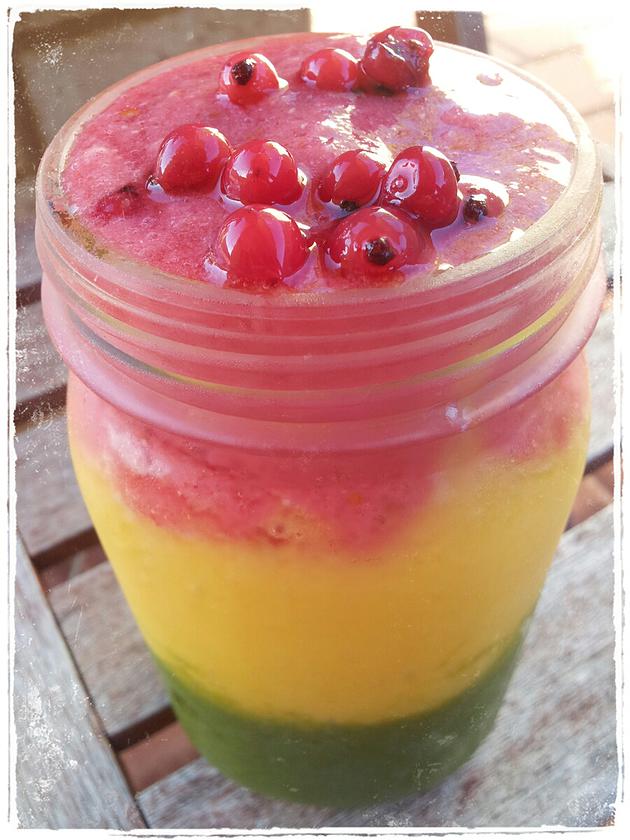 Layered Coloured Smoothie by Girl on Greens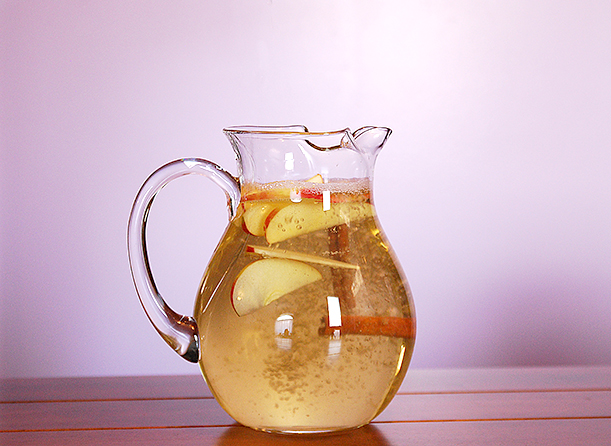 Fairy Water by In Search of Yummy-ness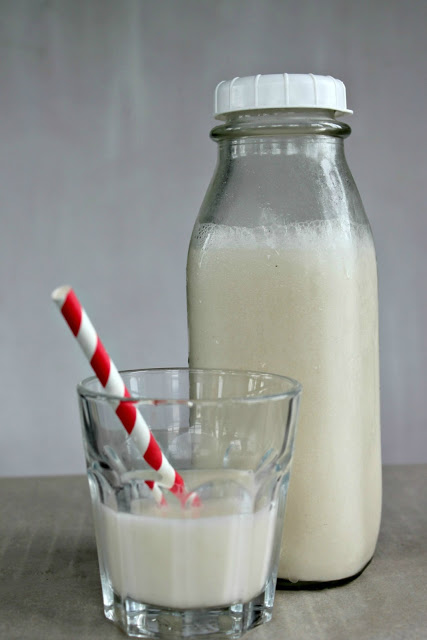 Oat Milk by Wholehearted Eats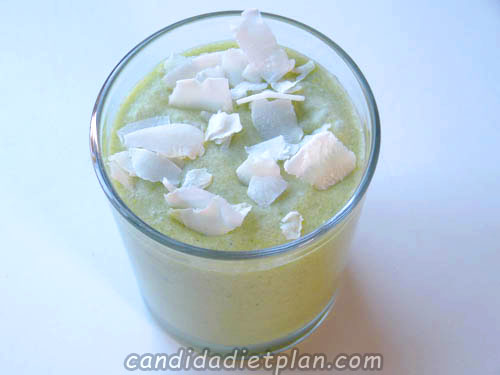 Creamy Green Calmer Smoothie – Candida Diet Plan
Smoothie OTW Link-Up Guidelines:
This link party will start at 12pm Sundays and end at 8pm Thursdays (AEST).
Enter up to 3 links on relavent topics (see above). The post may be your newest, or from your archive – it doesn't matter, we want to see it! Linked recipes should focus on wholefood, unrefined and unprocessed ingredients.
Link to your specific post for each entry, not the main page of your blog. Enter your post description in the "NAME" space on this form (not YOUR name). Please do not add links that promote giveaways, online shops or other link parties.
You must link back to the party, either through a text link or button on your post (available below in two sizes). Leave a comment on the link-up page if you like and visit some other posted links that pique your interest – it's a community event after-all! Mentioning the link-up on social media is encouraged and will help this event grow to build a strong community based on real food recipes.
Every week I will pick 3 posts to feature on the Smoothie OTW Link-Up post. By entering your link, you are giving permission to use any part of your post (including images) in a spotlight on Om Nom Ally. Proper credit and links will always be given to you. Posts are also promoted on the Om Nom Ally social media channels and added to the Smoothie OTW Pinterest board.
Smoothie OTW Link-Up (Week 4)
[inlinkz_linkup id=346273]
(Return to top)
Raspberry Fermented Kombucha Soda
While I also drink milk and water kefir, kombucha is by far my favourite fermented beverage. While I started out brewing with green tea, rooibos is now my tea of choice for kombucha and goes amazingly well in this blended raspberry soda.
You can use store bought, unflavoured kombucha to make this soda, or brew your own as normal and proceed with the recipe after the first ferment. If you're located in Australia and want to get your hands on a kombucha scoby or get more information about brewing send me an email or leave a comment on the page 🙂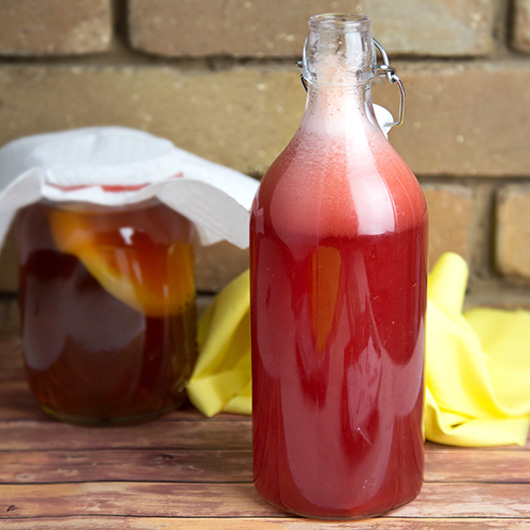 Raspberry Fermented Kombucha Soda
A great recipe for your second kombucha ferment, this blood red soda is much healthier than the store bought varieties!
Author:
Alison Murray @ Om Nom Ally
Recipe type:
Beverages, Fermented
Cuisine:
Dairy-free, egg-free, gluten-free, grain-free, nut-free, soy-free, wheat-free, vegan.
Ingredients
1 litre brewed kombucha
1 cup raspberries
juice of one lemon
1 tsp vanilla extract
2 pitted dates or stevia to taste (optional)
Instructions
After the first ferment of your kombucha, remove scobies to start new batches and then blend brewed kombucha with all other ingredients.
Strain through a nut milk bag or fine strainer, cap the bottle and drink immediately, store in the fridge or allow to ferment for a further 7-10 days.