All Go Orange posts: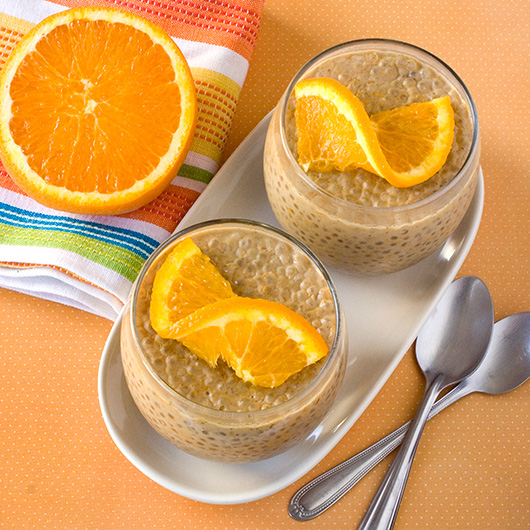 I've made it through the first 3 days of the Go Orange 10 day challenge and to be honest, I had forgotten just how amazing a perfectly ripe orange can be. They've mostly been taking the place of my usual afternoon snack  (seasonal apple of choice) and I've been enjoying taking the time to peel or slice the orange to segment it and slurp up all the juicy flesh.
In addition to the 10 oranges that Citrus Australia sent my way I also bought 2 more kilos of of oranges on Saturday at a farmer's market so I could play around with some using the juice, the zest or the whole orange. I asked on the Om Nom Ally Facebook page for orange recipe requests and you were all pretty quiet (except for Drana Berry who asked for an orange cake, which I'll present later this week). It's not too late to pipe up, leave your suggestions on Facebook or in the comments section below!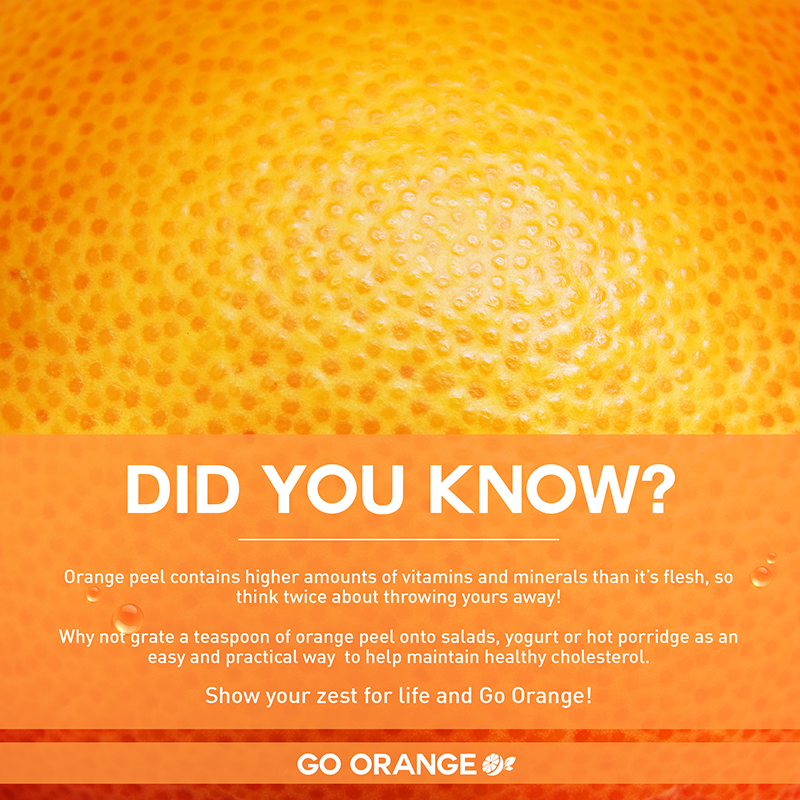 Tapioca pudding is an old-fashioned dessert that's cooling, comforting and nourishing with a pleasantly slick and chewy texture. Made famous with the advent of bubble-tea, sago or tapioca pearls are the basis of many Asian desserts and can be cooked up in minutes in the morning to enjoy for dessert that night.
The high carbohydrate content of sago and tapioca means they are widely utilised in different ways as staple foods in several regions of the world – tapioca in particular is the third-largest source of food carbohydrates in the tropics and South America. Sago or tapioca pearls can be used interchangeably in this recipe to create a sweet, milky pudding with fresh orange juice, orange zest and a touch of clove.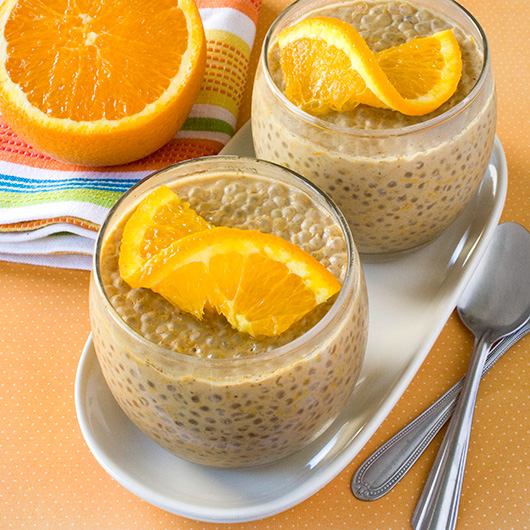 Orange & Clove Tapioca Pudding
Author:
Alison Murray @ Om Nom Ally
Ingredients
½ cup small size tapioca or sago pearls
2 cups water
1 400ml can of coconut milk
¼ cup coconut sugar
Juice of 2 oranges
Zest of 2 oranges, finely grated
½ tsp vanilla extract
¼ tsp ground clove
Instructions
Bring water to a boil in medium sauce pan over medium high heat. Add sago or tapioca pearls and cook for about 10 to 12 minutes, stirring frequently or until pearls become swollen and translucent.
Drain the sago pearls in a strainer and rinse under cold running water then set aside.
Wash out medium sauce pan in hot water and then place back on stove. Bring coconut milk and sugar to simmer and add pearls back to sauce pan. Cook until pudding becomes slightly thickened (about 3 minutes) and then take off the heat. Stir through orange juice, orange zest, vanilla and cloves and let cool for 15 minutes.
Spoon mixture into small bowls or glasses and chill for a few hours, or overnight.