All Go Orange posts: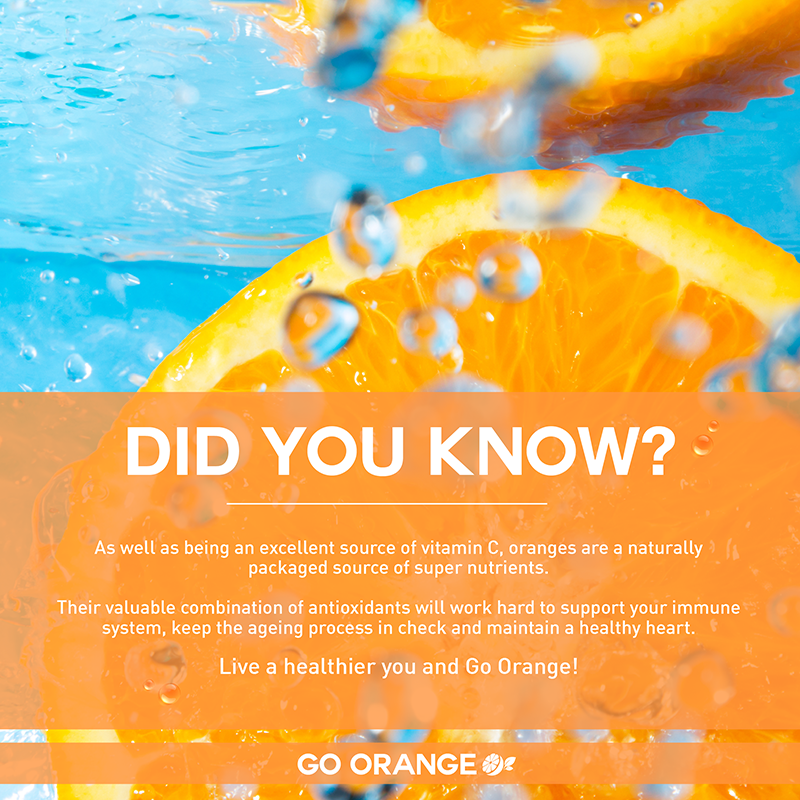 An issue with working in retail is that you're inevitably spending most of your day in an air-conditioned environment. Combine with an entire wall of freezers and open refrigerators in Sunnybrook Health Store and I'm always feeling out of sorts due to the artificial temperature conditions. Within ten minutes of getting to work I start to get a bit sniffly and by the end of the day I'm sneezing, my throat is scratchy and my eyes are dry and extremely itchy.
I was never prone to these sort of symptoms in Sydney, but since moving to Melbourne I get a bit of hayfever in spring and seem to be affected by nasal irritation and sore throats from the drying air of the air-con on the mucosa lining of my nasal passages and throat. Every Friday afternoon I comment to my work friends that I'm sure I'll wake up with a cold Saturday morning. Every Monday morning I leave for work with a healthy bounce in my step again.
After working at my current job for a few years, I assumed this might be a pattern I would have to learn to live with. Then something happened a few days into the Go Orange 10 Day Challenge. There was a complete lack of sniffles on a Wednesday. Four sneezes on the Thursday and then never again. No sore throats and no complaining of feeling under the weather on the Friday. It's without saying then that I'm loving the Go Orange challenge to eat one whole orange a day for 10 days!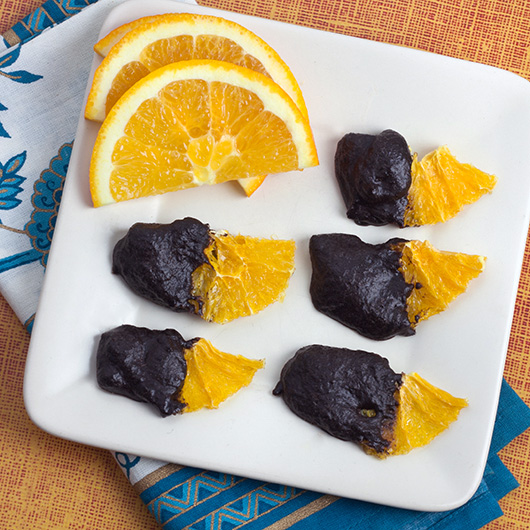 Something else I've been loving is these Raw Choc Dipped Orange slices. Dehydrated to the perfect level of chewiness-juiciness, the dried oranges are dipped in homemade raw cacao chocolate and left to set in the fridge. Ugly? Maybe. Delicious? Yes; now hurry up and pass me that plate! This has been my favourite after-dinner decadence the past few days – all thanks to Citrus Australia.
Raw Choc Dipped Orange Wedges
Dehydrated to the perfect level of chewiness-juiciness, dried oranges are dipped in homemade raw cacao chocolate and left to set in the fridge.
Author:
Alison Murray @ Om Nom Ally
Recipe type:
Dessert, Raw
Cuisine:
Gluten-free, Dairy-free, Egg-free, Nut-free, Soy Free, Raw, Vegetarian. Vegan depending on ingredient choice.
Ingredients
1 large orange
¼ cup coconut oil, melted
¼ cup raw, organic honey (or agave for raw & vegan)
⅓ cup raw cacao powder
1 tbsp lucuma powder
Instructions
Cut orange into circular slices, then slice into half moons and cut off peel and white pith. Lay on dehydrator trays and dehydrate at 135F for 8-12 hours or until dry yet pliable.
Line a large baking sheet with baking paper. Combine coconut oil, honey, cacao powder and lacuma powder in a small bowl and mix well. Dip orange slices in chocolate and lay on prepared baking sheet. Refrigerate until set and enjoy straight from the fridge in warm weather or at room temperature during colder months.
Notes
Lucuma powder helps mellow out some of the bitterness of raw chocolate while lending a caramel-like flavour., it can be omitted if necessary however.