All Go Orange posts:
It's all over… except that it isn't. While the Go Orange 10 Day Challenge has come to a close for this blogger, the desire to eat a whole orange every day is far from over. As I type this, 3 days after completing the challenge, I've got a pile of orange peelings on a plate near my laptop and I'm licking my lips as I eat the last wedge of a Navel orange. While I've always kept a couple of oranges on hand for zesting and juicing, I had forgotten how good eating a whole fresh, seasonal orange could be.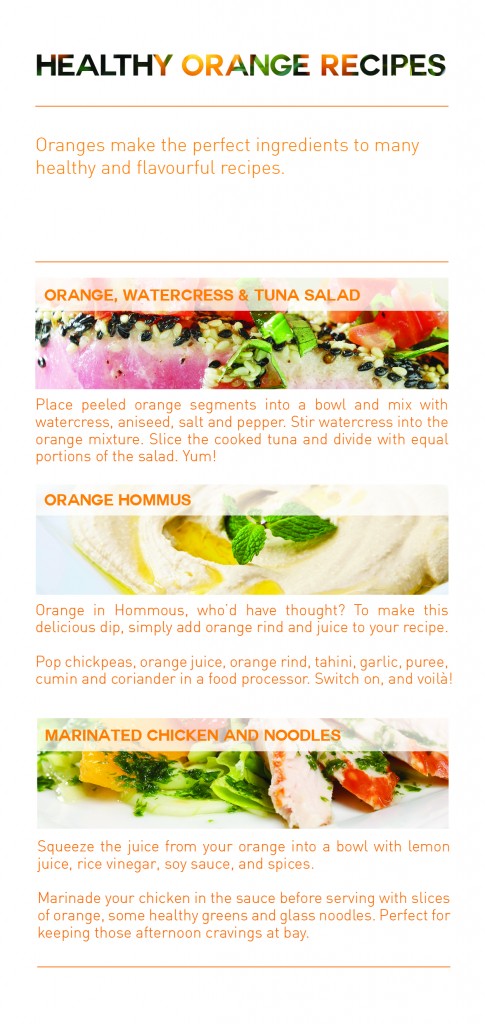 My Post-challenge Thoughts:
As I reported in my last post, my work-related sniffles and my recurrent scratchy throat and eyes are gone. Woohoo! I've also been enjoying increased energy that has appeared out of nowhere on my busy work days. My urge to graze during workdays has largely been replaced with the craving for my daily orange as soon as I get home. As soon as I'm in the door and my bag hits the floor, I'm peeling an orange!
It's always interesting to note how easily we can fall into food ruts; Citrus Australia opened my eyes that I had been ignoring the call of delicious oranges for a very long time. While my favoured snack of apples are a nutritional powerhouse, enjoying a daily orange instead has given me a boost of folate, potassium and a number of important phytochemicals including limonoid, hesperetin, naringenin and herperidin. With it's high Vitamin C content I've been boosting my immune system, protecting myself from cancer and cardiovascular disease, fighting free radical damage, reducing inflammation and promoting bone and teeth health!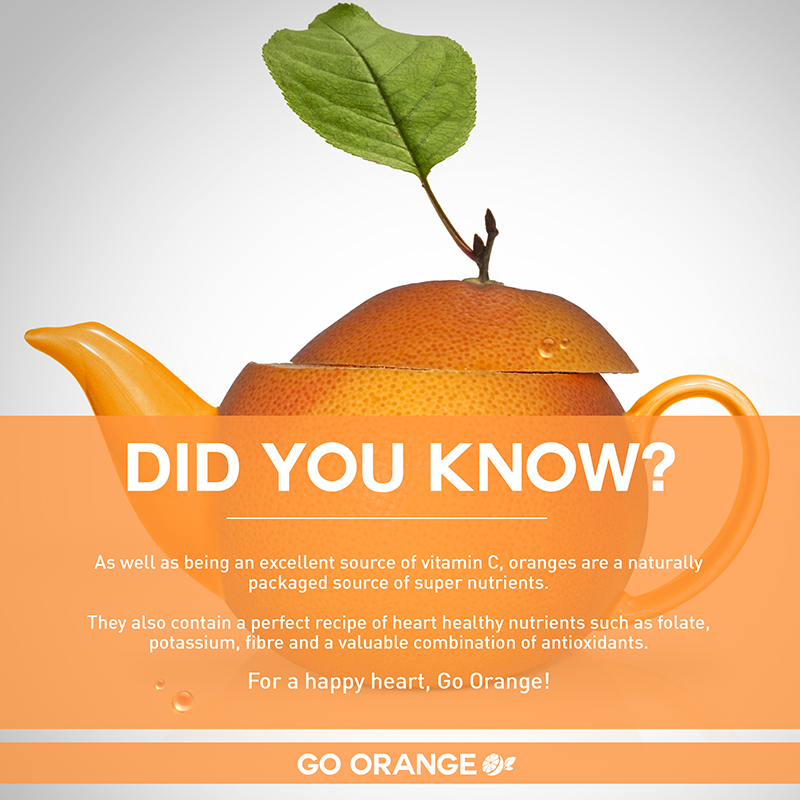 Not only did I rip into my oranges by hand over the past 10 days, I juiced and blended them into smoothies and I tried my hand at a few dessert recipes you may have seen over the past week. I made an orange whipped omelette (weird but tasty), some orange compote (so good on my morning oats) and a double batch of choc-orange cookies for my wonderful neighbours who took Whiskey to work with them at doggy day-care. Some other orange recipes I'm hankering to try? Well, the Orange Hommus listed above from the Go Orange challenge sounds intriguing!
Today, to celebrate my last Go Orange post, I wanted to share this High Protein Orange & Passion Fruit Mousse. Superfood cottage cheese is blended up with the juice and zest of an orange then stirred together with fresh passion fruit to create a low guilt, nutrient rich dessert. It's an easy variation of this recipe and has been a much welcome indulgence after visits to the gym in the past 10 days.
Now as I leave you with this recipe dear readers, I also pass along the Go Orange 10 Day Challenge. That's right, I want you to tuck into a whole orange everyday for 10 days and I want to hear all the juicy details (pun intended)!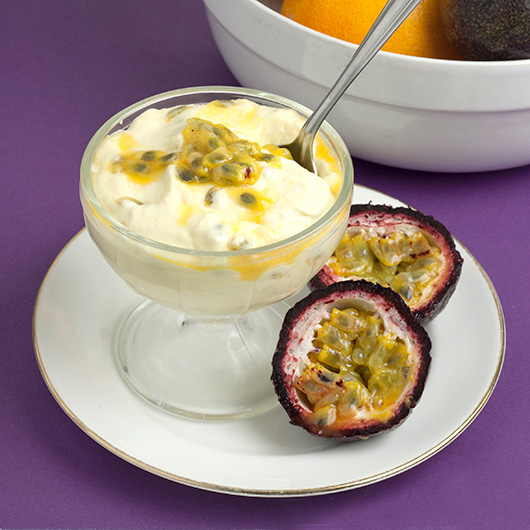 High Protein Orange & Passionfruit Mousse
Superfood cottage cheese is blended up with the juice and zest of an orange then stirred together with fresh passion fruit to create a low guilt, nutrient rich dessert.
Author:
Alison Murray @ Om Nom Ally
Recipe type:
Dessert, Protein Snacks
Cuisine:
Egg-free, Gluten-free, Nut-free, Soy-free, Vegetarian
Ingredients
250g cottage cheese
3 tbsp fresh orange juice
zest of 1 orange
1 tbsp coconut flour
flesh of 3 passion fruit
Instructions
Use a blender or food processor to process cottage cheese, orange juice, orange zest and coconut flour until all lumps are gone. This may take a few minutes, but it will get there!
Pour cottage cheese mixture into a large bowl and fold through passionfruit flesh until well combined. Spoon into serving bowls or glasses and serve immediately or refrigerate for 30 minutes prior to serving.