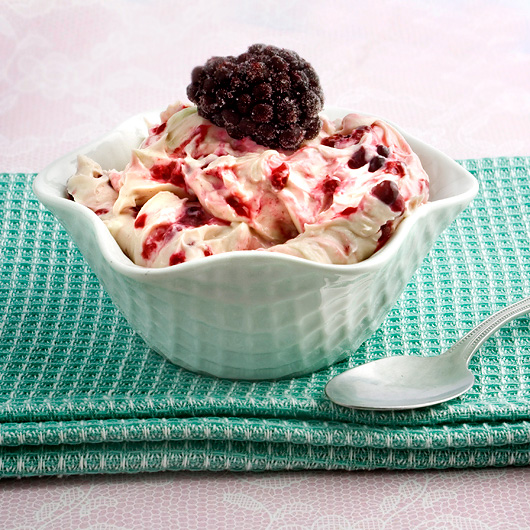 I think that anyone who trains regularly has figured out that their diet is just as important as the exercise they are undertaking. You can lift all the weights you want, but if you're not fuelling your muscles then you're missing out on half the equation. I'm not talking about artificially sweetened and flavoured protein bars or wonder powders either. I'm talking about the need for real fitness food. Think steamed fish, poached chicken breasts, hard-boiled eggs, tofu and tempeh, beans and seeds – all delicious and fantastic for your muscles. But what about dessert?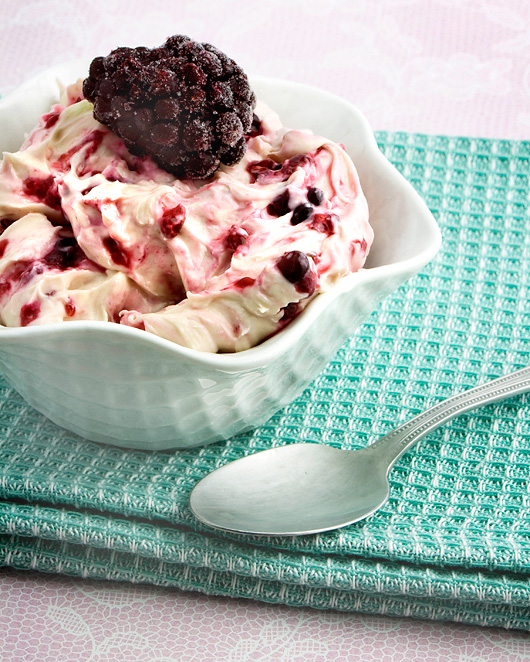 Cottage cheese and quark are ingredients that have now become fridge staples in our house. Why? Brilliant in both savoury and sweet recipes, both cottage cheese and quark are naturally low in fat and high in protein and calcium. While eating it off the spoon is an, ahem, acquired taste, I've been enjoying eating it on crackers with home-grown cherry radishes or whipping it into some banana pancakes or a bowls of oats in the morning. Cottage cheese is particularly great for after-dinner desserts though. Trust me on this.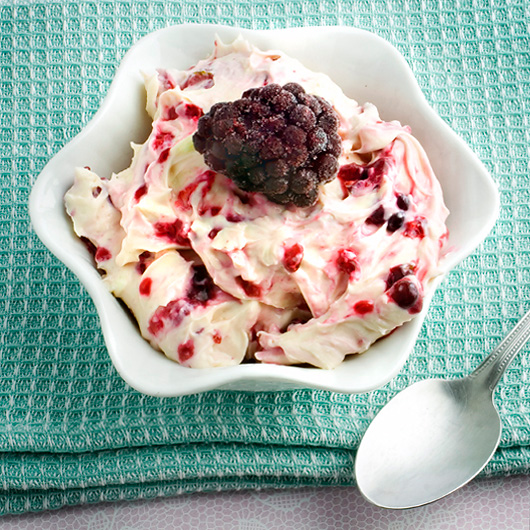 Full of casein protein, it's a very slow digesting protein to aid muscle building all throughout the night while you sleep. It's a truly wonderful protein source for muscle repair with an extremely high biological value  of around 85%. With 2 servings for this recipe, you're getting around 16g of protein from a very delicious dessert. Cottage cheese is also pretty unique that it's naturally low in carbohydrates, it's the ultimate guilt-free pre-bedtime snack!
Just about any berry or fruit flavour will taste fantastic here – this dessert is as versatile as it is guiltlessly rich and velvety. Go on, try it with puréed fruit like overripe bananas, sugar-free fruit spread or some cacao and peanut butter (foodgasm!). If you want the mousse to be firmer, add more almond meal, leave out the apple juice or follow the extra handy cheats in the recipe instructions. If you want your berries to break down more, make sure to thaw your berries completely before you start processing the mixture in your blender.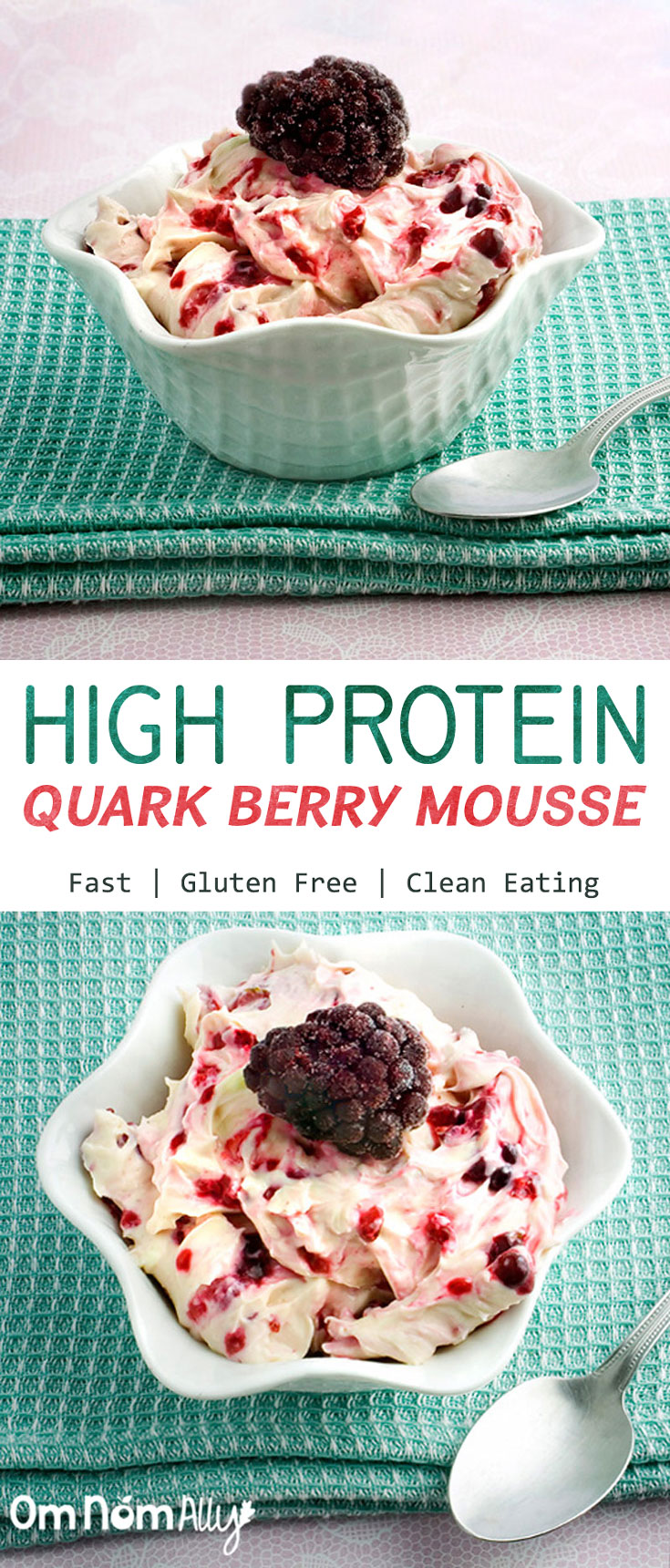 High Protein Berry Mousse
Author:
Alison Murray @ Om Nom Ally
Cuisine:
Egg-free, gluten-free, soy-free, vegetarian
Ingredients
250g cottage cheese
Juice of 1 lemon
1 tbsp fresh apple juice (see notes)
1 tbsp almond meal
optional sweetener - ½ tbsp coconut, rapadura or other unrefined sugar OR maple syrup
150g frozen berries, thawed slightly.
Instructions
Add cottage cheese, lemon juice, apple juice (if using) almond meal and sweetener (if using) to the bowl of a blender or food processor. Process until mixture is creamy and there are few lumps remaining.
Add berries to mixture and pulse to combine or alternatively, pour mixture into a large bowl and fold through frozen berries to streak through mixture. Serve immediatel or refrigerate for up to 3 days.
Notes
For a thicker, mousse like consistency omit the apple juice and add one banana (chopped) before blending.
For even an even thicker mousse, freeze blended mixture and freeze in a shallow container. Once frozen, re-blend until you reach a soft serve consistency and serve.