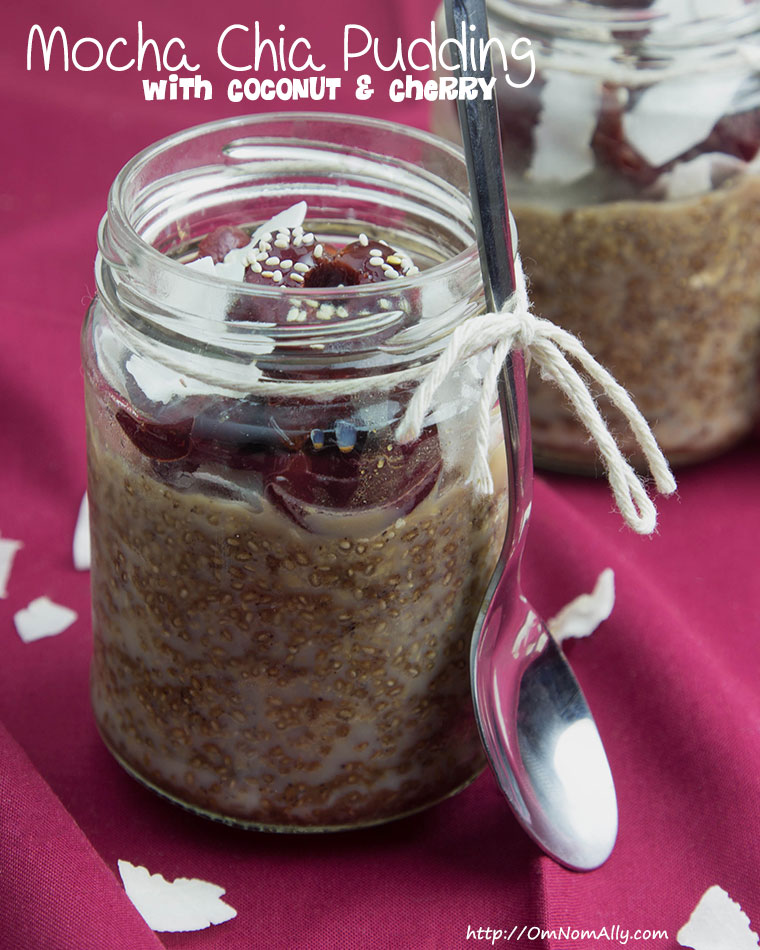 Here's a universal truth for you: Living and working with your loved one is hard. I'm not going to sugar coat it. While I want to plow through and get shit done on the new Om Nom Ally store, Kam has a more fun-centered approach to working from home and intersperses dedicated work hours with video games and watching new release movies. My history of time-anxiety plays a major part in this issue and I'll admit that I'm actually very I'm envious of his hang-loose attitude. Sometimes I have to prod him along a little, and in return he tells me to chill out. We're getting there!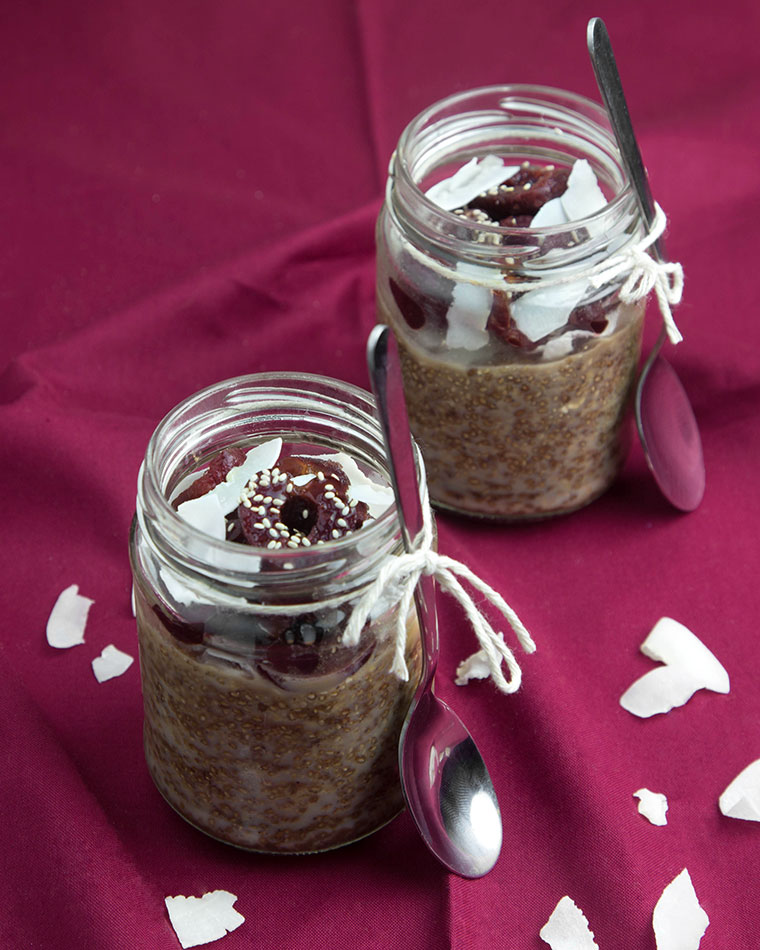 It's not all whinging, doom and gloom however, as Kam's high-levels of stress have melted away since he started being a home-hubby. I'm also finding a lot more time for long, daily walks and more exercise in general (and I need it!). The best part though is that I've also been enjoying lots of help around the home and garden, especially in the kitchen around mealtime. It's wonderful to have a cooking buddy to help me prep, cook and clean up!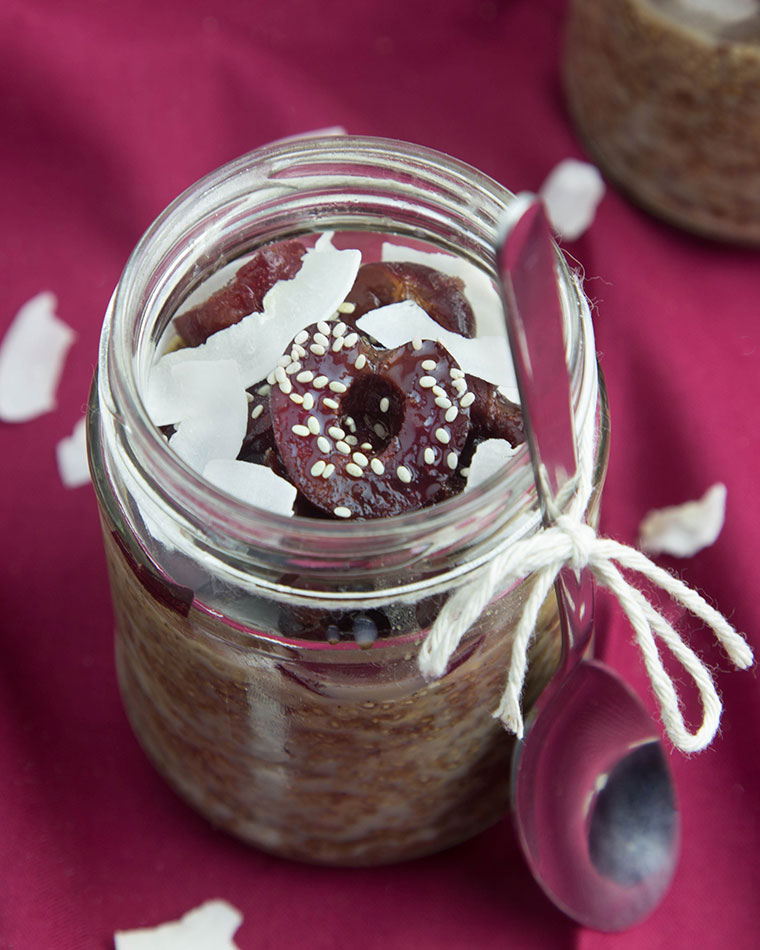 These Mocha Chia Puddings were actually Kam's idea, after we kept seeing the Coffee Bean Chia Pod from The Chia Co. at our local grocer. He's never been that keen on chia puddings in the past, but as with most people if 'a' suggestion is transformed to 'their' suggestion then they become much more excited about it. We made this recipe together, brewing up a little espresso with cacao and spices and before combining with full cream milk, vanilla, maca powder and a touch of sweetness.
I recommend eating this chia pudding for breakfast as it has just the right amount of full of satiety-inducing fibre and protein with a decent kick of caffeine to get your day started. Left in the fridge overnight to soak, this mixture forms a semi-solid pudding consistency that's made even better with a smattering of coconut flakes and some halved, fresh cherries for a burst of flavour. Great for a weekday breakfast, eat a Mocha Chia Pudding at home in your jammies (like Kam), or pop a lid on it and enjoy on the way to work (like Ally).

Mocha Chia Pudding with Coconut & Cherry
Perfect for breakfast, these Mocha Chia Puddings are full of satiety-inducing fibre and protein and a decent kick of caffeine to get your day started.
Author:
Alison Murray @ Om Nom Ally | www.omnomally.com
Recipe type:
Breakfast, Dessert
Cuisine:
Egg-free, Gluten-free, Grain-free, Soy-free, Sugar-free, Vegetarian. Paleo, Vegan, Dairy-free or Nut-free depending on ingredient choice.
Ingredients
¼ cup boiling water
2 tbsp peanut, almond or sunflower butter
1 tbsp cacao powder
2 tsp espresso powder
1 tsp ground cinnamon
½ tsp ground nutmeg
¾ cup milk of choice (organic, full fat dairy OR almond milk, coconut milk etc.)
¼ cup chia seeds
1 tsp vanilla extract
Few drops of stevia liquid, to taste
¼ cup flaked coconut
Handful of fresh cherries, pitted and halved
Instructions
In a medium bowl combine boiling water, nut butter, cacao, espresso and spices. Once all dissolved and smooth add milk, chia seeds, vanilla and stevia and stir well. Transfer to two containers, cover and refrigerate overnight.
In the morning, remove chia puddings from fridge and top with flaked coconut and cherries. Serve immediately.