I've become a bit obsessed with grass fed gelatin lately and have been looking for new ways to incorporate this nourishing food in my diet. Check out my new 'Gelatin Recipes for Health' Pinterest board to see what I've discovered so far, including lots of healthy gummies, jellies and resources. I'm not just concerned with finding desserts however and gelatin is also the perfect ingredient to thicken and set this this herby and protein-rich snack, transforming it into a creamy and almost mousse-like texture.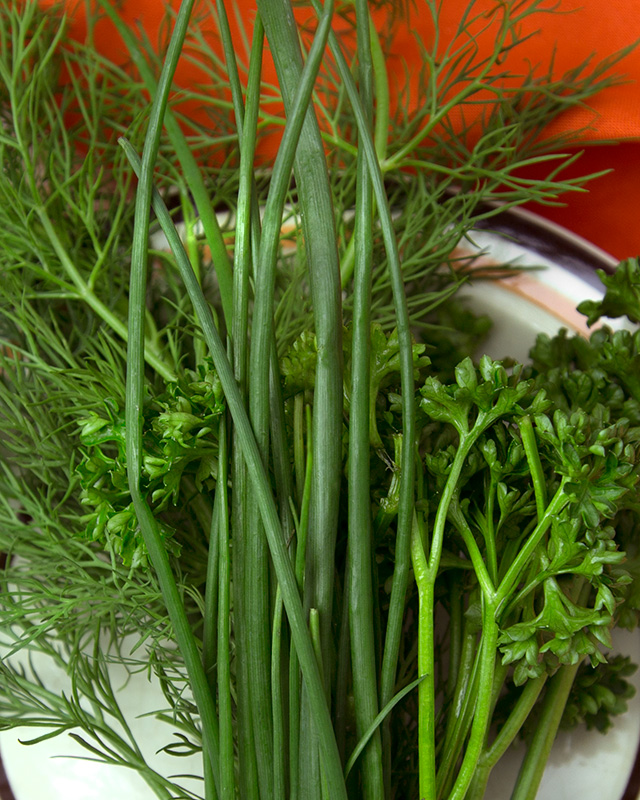 People at my work went crazy for this dip and it's the potent mix of chives, dill and parsley that kept them coming back for more. The combination of oniony, anise and slightly peppery flavours from these three herbs pairs well with the acid and sour taste of lemon and quark and you can feel good knowing that this dip is high in protein, vitamins and minerals as well as potent anti-inflammatory, antioxidant and anti-cancer phytochemicals.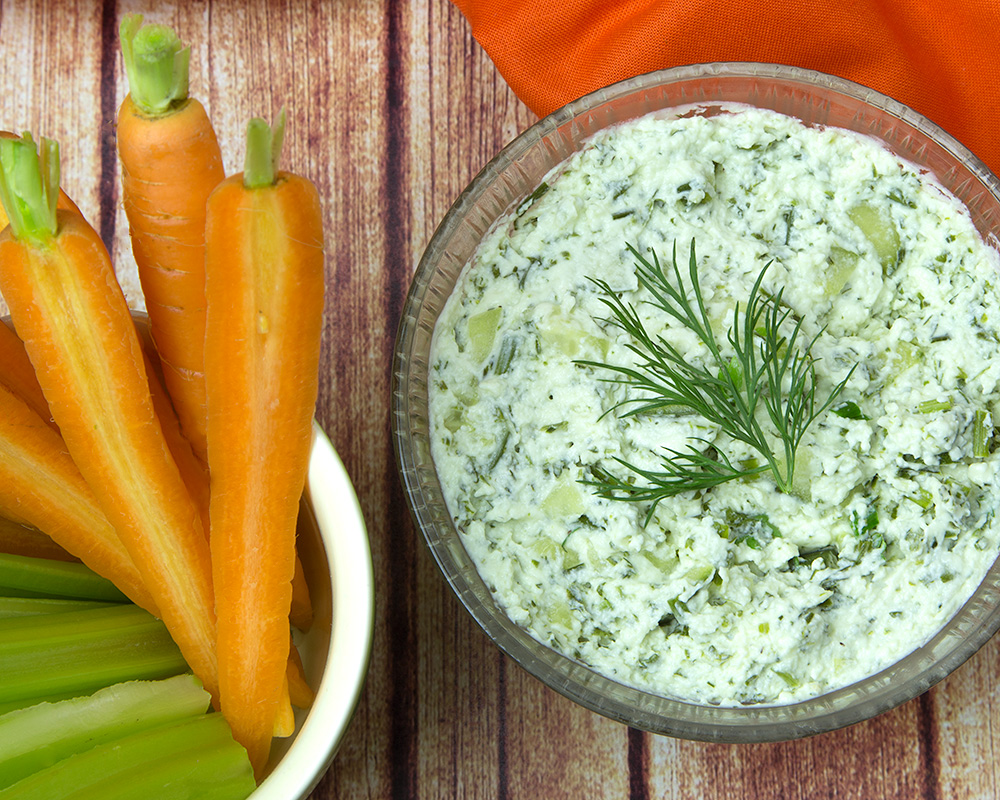 While you could blend up this quark dip and leave it runnier and creamy, but it's only after combining with gelatin and allowing to set overnight that it transforms into something truly magnificent. You can thank the collagen protein-fibres (with their thermo-reversible bonds) present in gelatin for causing this amazing 'hardening' reaction and this herbed quark snack invites the dipping of crudites as easily as it works for a spread on crackers awaiting your favourite toppings, or being stuffed into a pitted avocado and eaten with a spoon.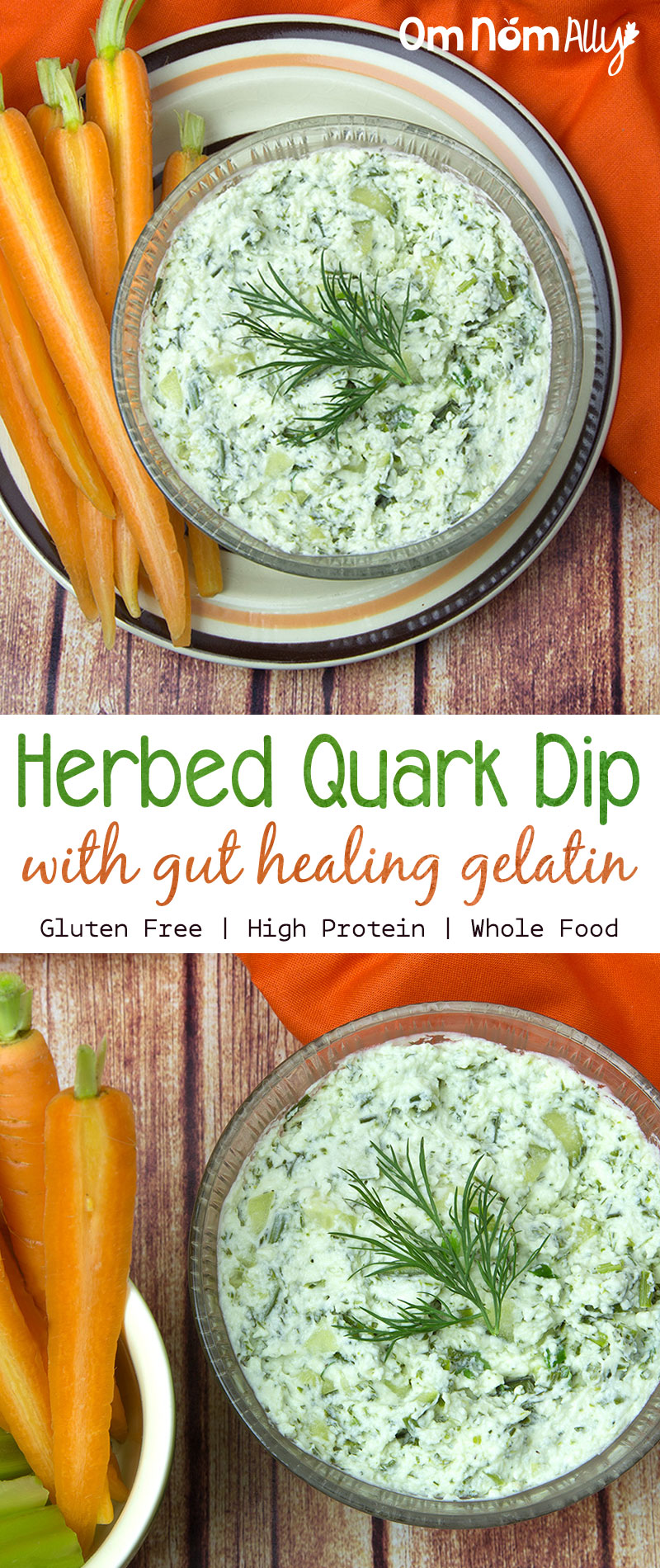 Herbed Quark Dip with Gut Healing Gelatin
It's the potent mix of chives, dill and parsley that keeps people coming back for more of this dip. After combining this quark dip with gelatin and allowing it to set it transforms into something truly magnificent!
Author:
Alison Murray @ Om Nom Ally | www.omnomally.com
Recipe type:
Dips, Snacks, Gelatin
Cuisine:
Egg-free, Gluten-free, Grain-free, Nut-free, Soy-free, Wheat-free.
Ingredients
¼ cup fresh dill, finely chopped
¼ cup fresh parsely, finely chopped
¼ cup fresh chives, finely chopped
250g quark or cottage cheese
juice of 1 lemon
⅛ tsp fine celtic sea salt
⅛ tsp fresh ground black pepper
1 medium lebanese cucumber, seeded, finely chopped
½ tbsp grass fed beef gelatin
1½ tbsp boiling water
Instructions
Combine herbs in a bowl, stirring well to mix. Place ¾ herb mixture, quark, lemon juice, sea salt and black pepper in the bowl of a food processor or high-powered blender (such as the Optimum series blenders) and process until creamy, with flecks of herbs present.
Pour into bowl with remaining herbs and add cucumber, stirring to combine.
Add gelatin to boiling water in a small bowl, and whisk with a fork until completely dissolved. Add to dip mixture and mix through until completely incorporated. Spoon into serving containers and cover; refrigerate for 3-4 hours, or until set. Serve with vegetable crudites or crackers.
Tell me: What are your favourite gelatin recipes?