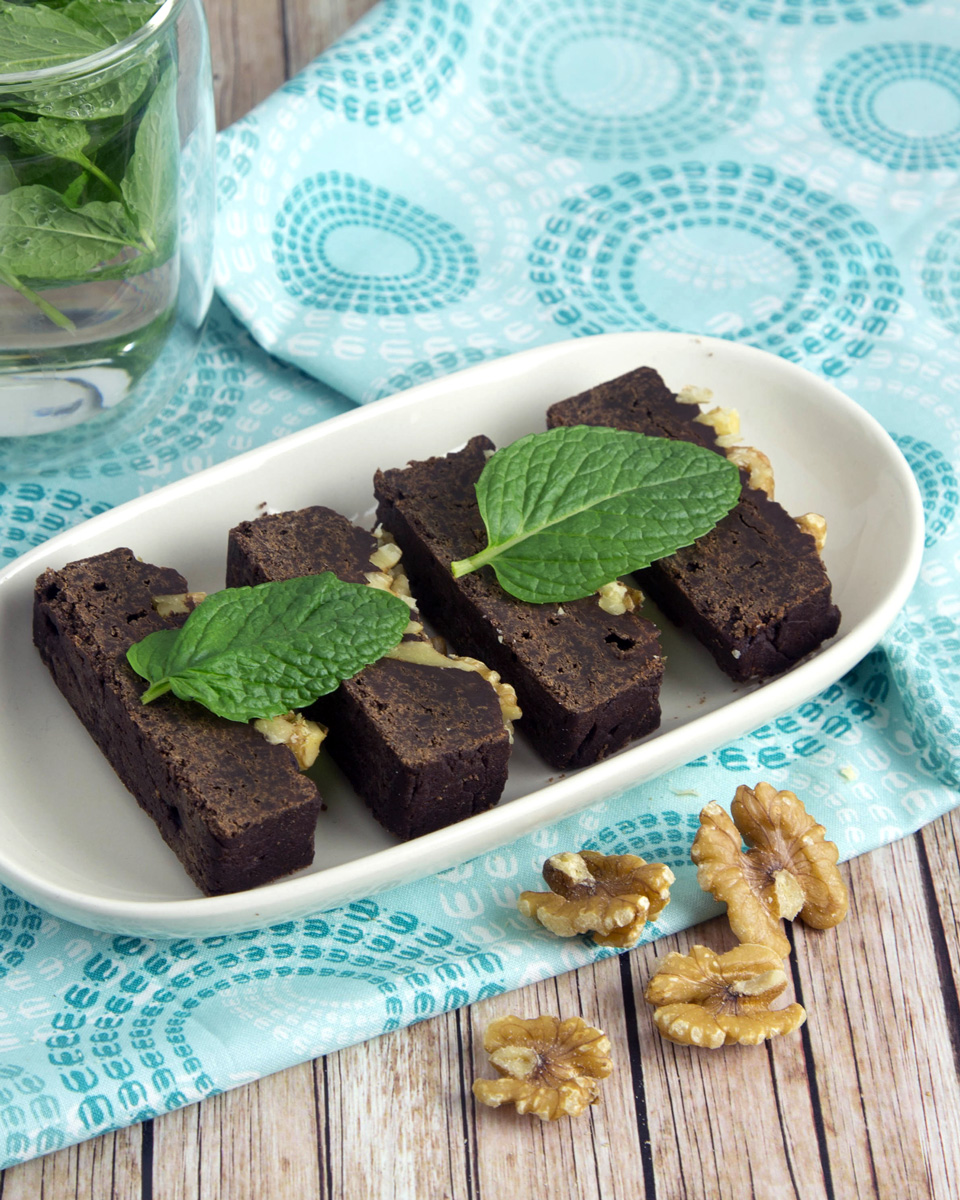 Who doesn't love chocolately, gooey, fudgey brownies? Over my thirty-three years, I've never met a brownie yet that I didn't want to eat and lately I've had an overwhelming desire to bake and devour some mint-choc ones. That plan would have gone a lot easier if not for my recent Homemade Mint Extract experiment that didn't quite work as expected, but I think you'll be proud to see that I refused to abandon my quest for minty brownie goodness!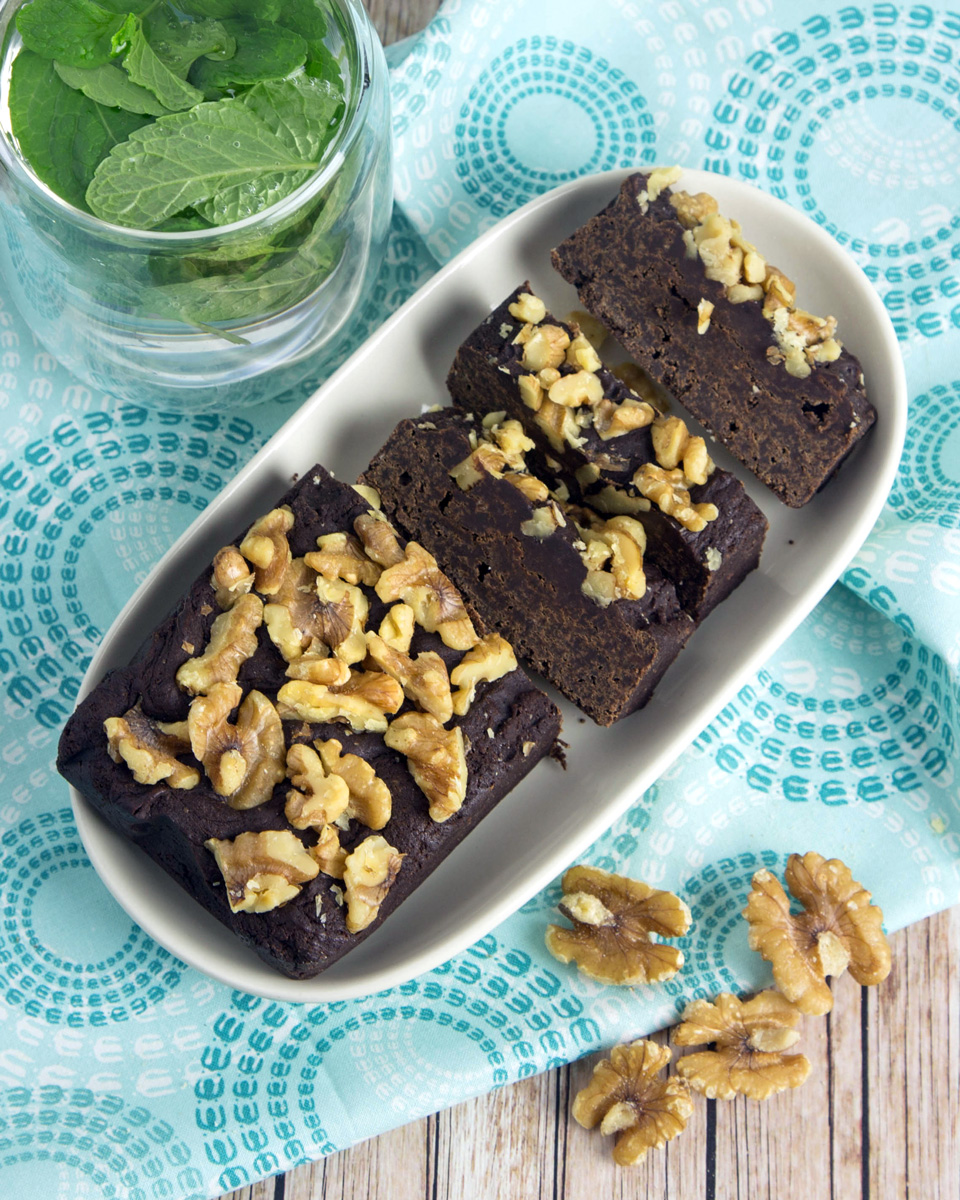 The truth is that I ended up buying some mint extract from the supermarket after my recent disaster but in the meantime I had plenty of fresh mint to play with. Fresh mint tea is always a winning idea, as is mint jelly or sauce for lamb and salads. None of those recipes gets me particularly close to a satisfying brownie recipe however until I started thinking about infusing the butter for my brownies with fresh mint.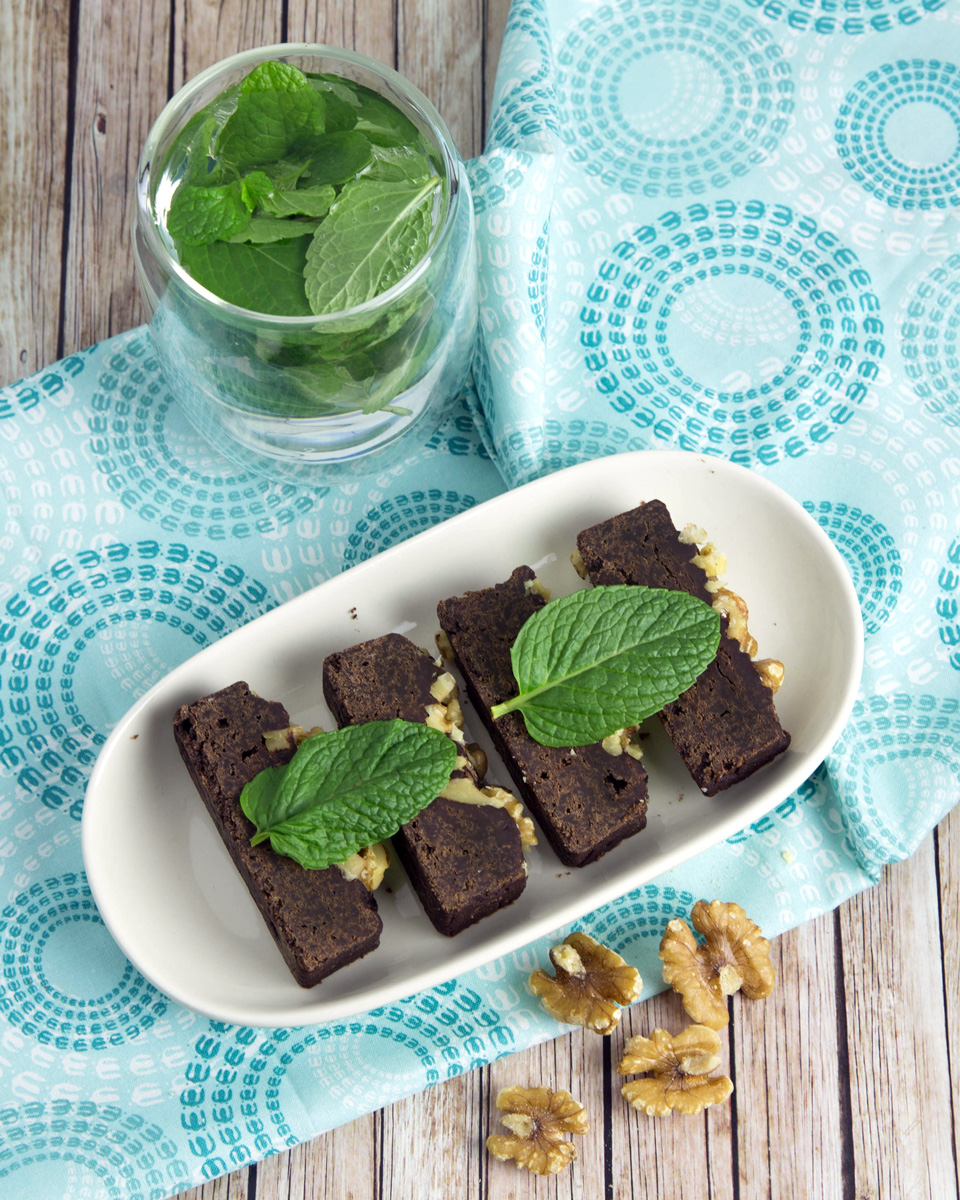 It was this recipe that got me started, as Katie from Recipe for Perfection promises that the "fresh, herbaceous scent [of mint is] strong enough to stand up to the rich chocolate flavor". She was exactly right too, these brownies were deeply, darkly chocolately, with just the right amount of real mint flavour and aroma. Top with lots of chopped, toasty walnuts for texture and you've got the perfect combination of moist and dense brownie with a touch of crunchy goodness. Craving squashed!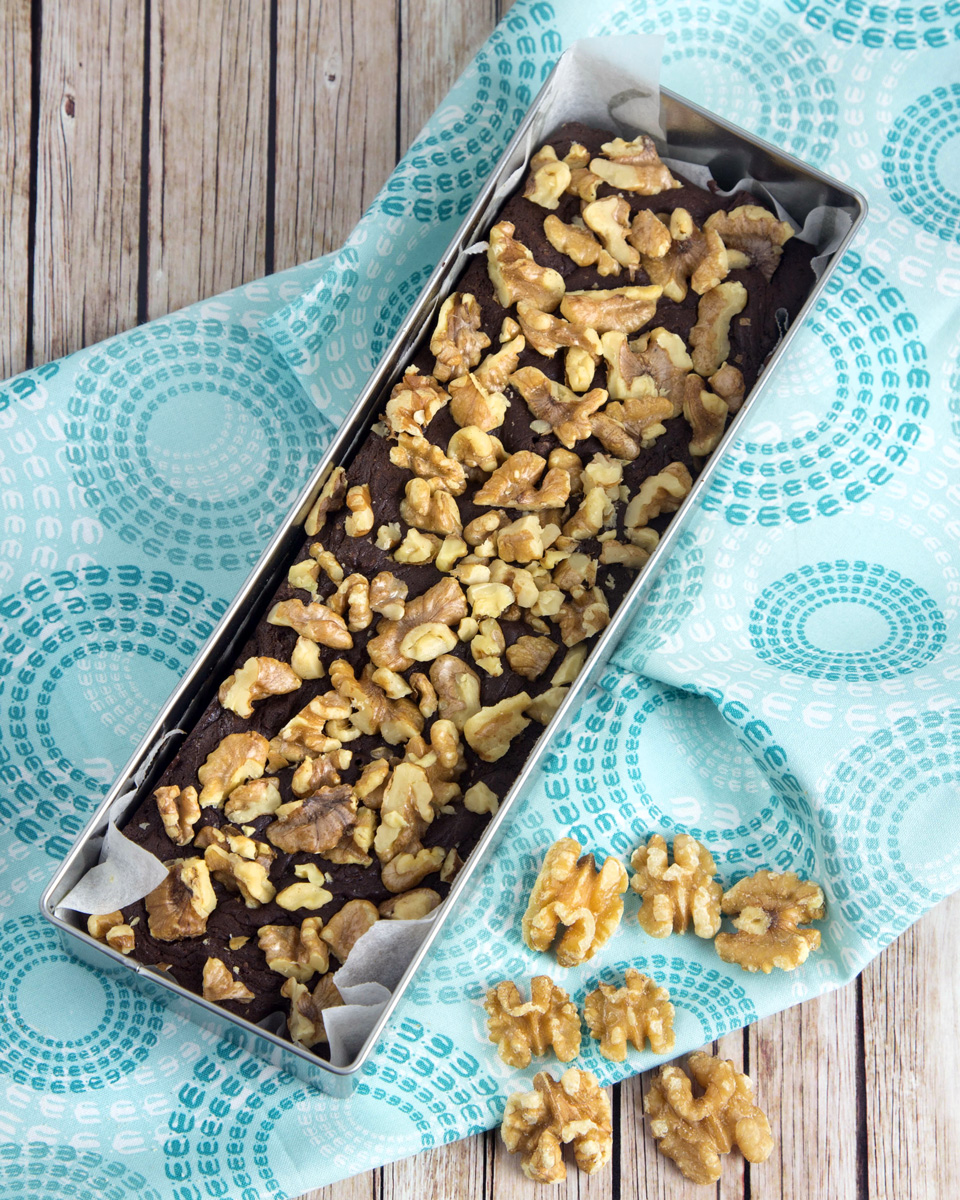 While Recipe for Perfection baked a whole tray of deep dish brownies, I decided to make a smaller batch so I didn't go into brownie overload. Not only does this method allow me to bake a smaller number of serves just for myself and Kam, but I'm also convinced I get more of the coveted fudgy brownie centers surrounded by cakey edges.
Want your own little bar baking tin? Get one similar here, otherwise double all the ingredient amounts and bake into a rectangular or square cake tin for more serves of this delectable, minty brownie delight.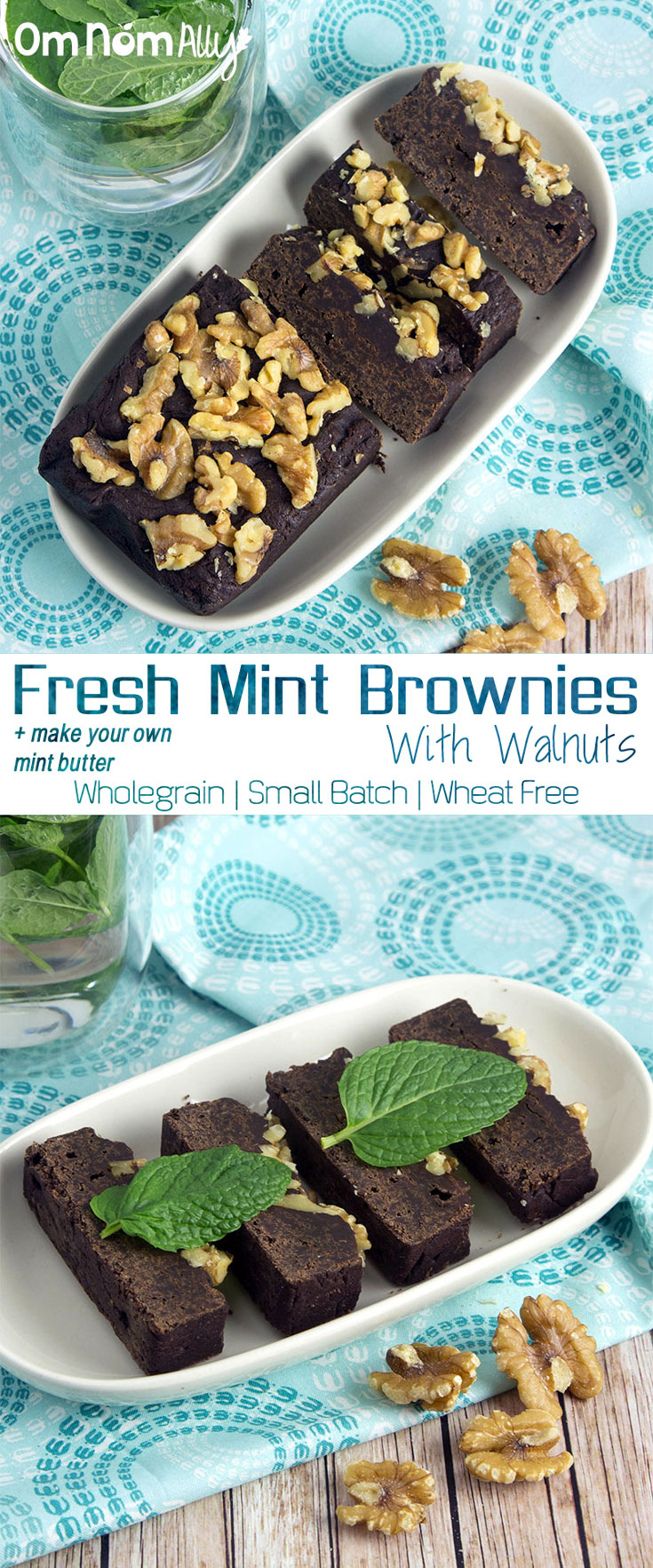 Fresh Mint Cacao Brownies with Walnuts
Author:
Alison Murray @ Om Nom Ally | www.omnomally.com
Recipe type:
Baking, Chocolate
Ingredients
½ cup mint butter, melted (see below)
1 cup coconut sugar
2 organic, biodynamic or free range eggs
½ cup cacao powder
1 tsp peppermint extract
⅔ cup whole spelt flour
⅓ cup walnuts, chopped

Mint Butter
½ cup organic butter
1 cup fresh mint leaves, chopped roughly and bruised to release oils
Instructions
Preheat ovent to 180C. Grease and line a 25x7.5cm bar tin and put aside.
Make mint butter by warming in a small saucepan and adding mint leaves, stirring over low heat until leaves are wilted and butter is fragrant. Strain mint leaves and return mint butter to sauce pan, leaving to cool slightly.
Add sugar to saucepan and beat until mixture is paled and fluffy. Add cacao powder and peppermint extract and mix well to combine.
Add spelt flour to mixture and fold through gently. Pour brownie batter into prepared bar tin and sprinkle over walnuts liberally. Use fingertips to gently push down into brownie batter.
Bake for 30 minutes for moist and gooey-brownies, or 40 minutes for cakey brownies. Remove from oven and allow to cool in tin for 5 minutes, then transfer to wire tray to cool completely. Slice into 12 even slices before serving. WIll keep for up to one week in fridge, or can be frozen for up to 3 months.