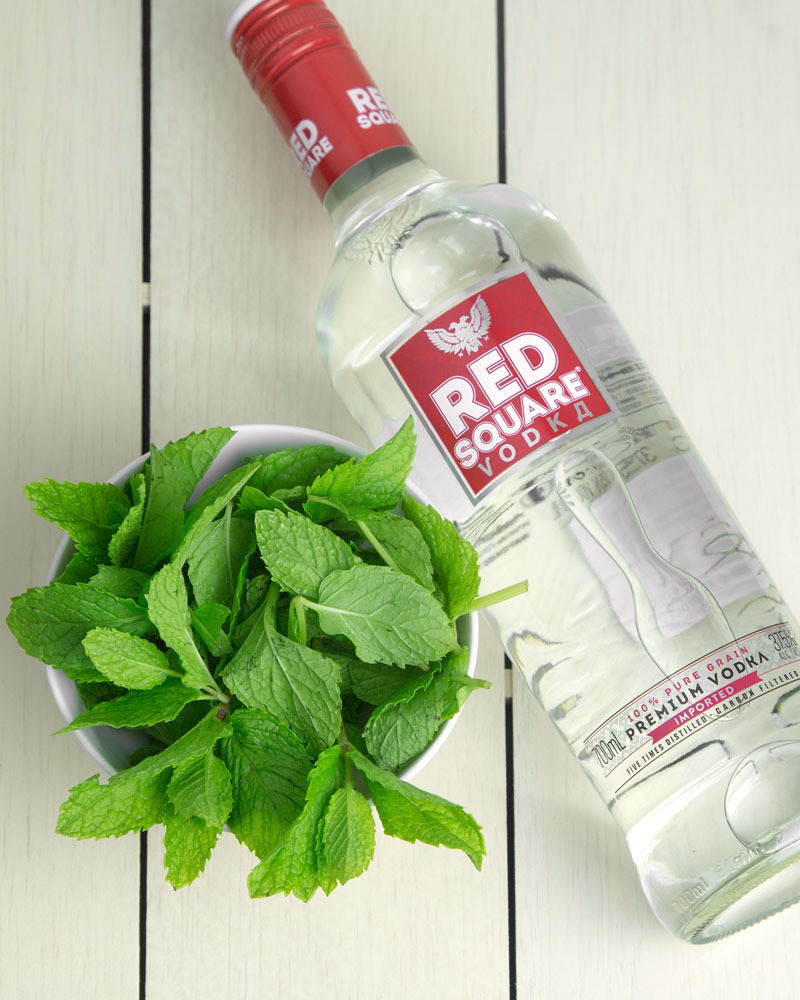 Making flavouring extracts is supposed to be insanely easy, yet I've just wasted experimented with 2 bottles of vodka making mint extract recently.
It all started out well enough – I read a few blogs, gathered my ingredients and got about infusing my vodka. It's easy stuff in theory, bruise a whole lot of fresh mint leaves to release those delightful oils, pack into a jar and fill up with vodka to infuse. Screw on the lid, store in a dark place and give it a gentle shake or inversion every now and then. After a few weeks, voila! Mint extract!
In fact there's lots of bloggers out there who are enjoying their homemade mint extract right now (read these instructionals from Mommypotamus, The Prairie Homestead, Whole Natural Life, Healthy Green Kitchen and Crafting a Green World to see what inspired me to try this homemade mint extract). But I'm not one of them. It didn't work for me. All I've got is a whole heap of frustration… and store-bought mint extract.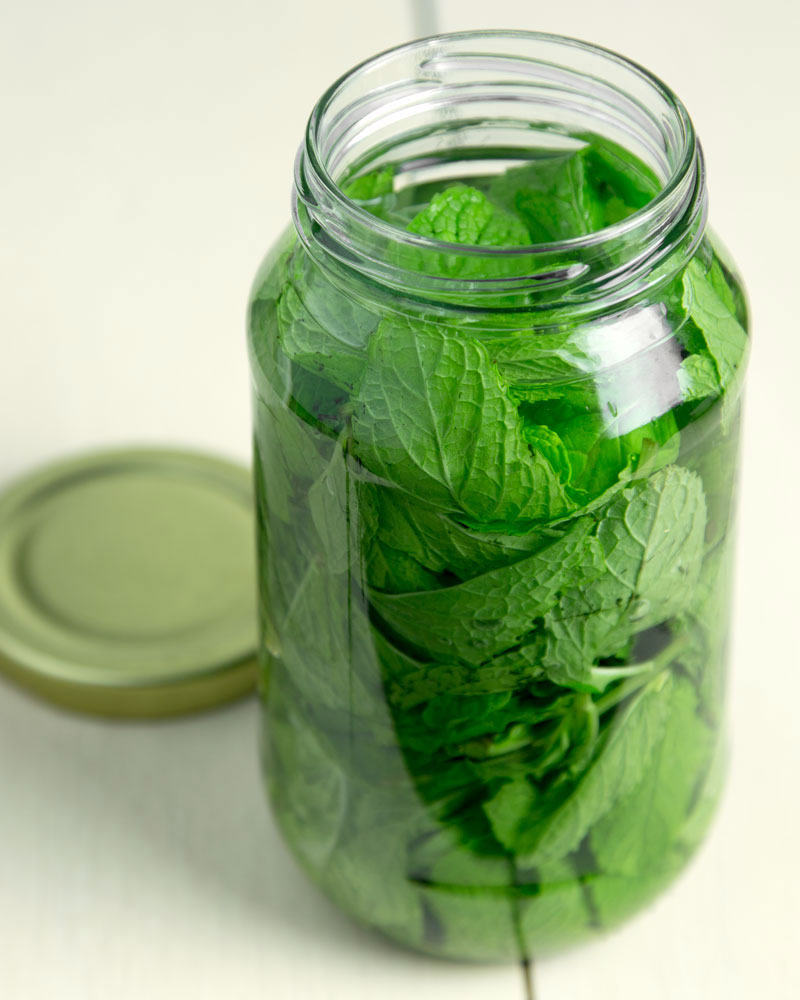 What happened?
I didn't half-arse this homemade mint extract – it took four attempts before I finally threw in the towel. So what happened in each attempt to make it such a failure?
Problems of the first two attempts:
Leaves above surface of vodka wilted, browned and rotted within 2 days. Ick.
Used a little plastic baggie filled with water to keep leaves under the vodka. Seemed to be going okay for a few days but a couple of weeks mixture turned into a black/green sludge and smelled only mildly minty (but mostly like rotted, fruity water). GAG. Just look at that image below – this mint extract legitimately looks like pond water; it somewhat smells like it too!
Problems of the last two attempts:
Followed this instructional that recommended only infusing mint leaves in the vodka for two days so it doesn't go 'black and bitter'. Yay, the leaves didn't spoil! But BOO, no minty smell or taste in the extract.
Decided to keep the extract longer and try out the advice here to persevere even if mixture going brown or black, then after a few weeks to put strained liquid in freezer to split oil/water off vodka. Nope. Smells and tastes sour and hardly minty at all.
I'm calling it, this is a complete fail. I give up.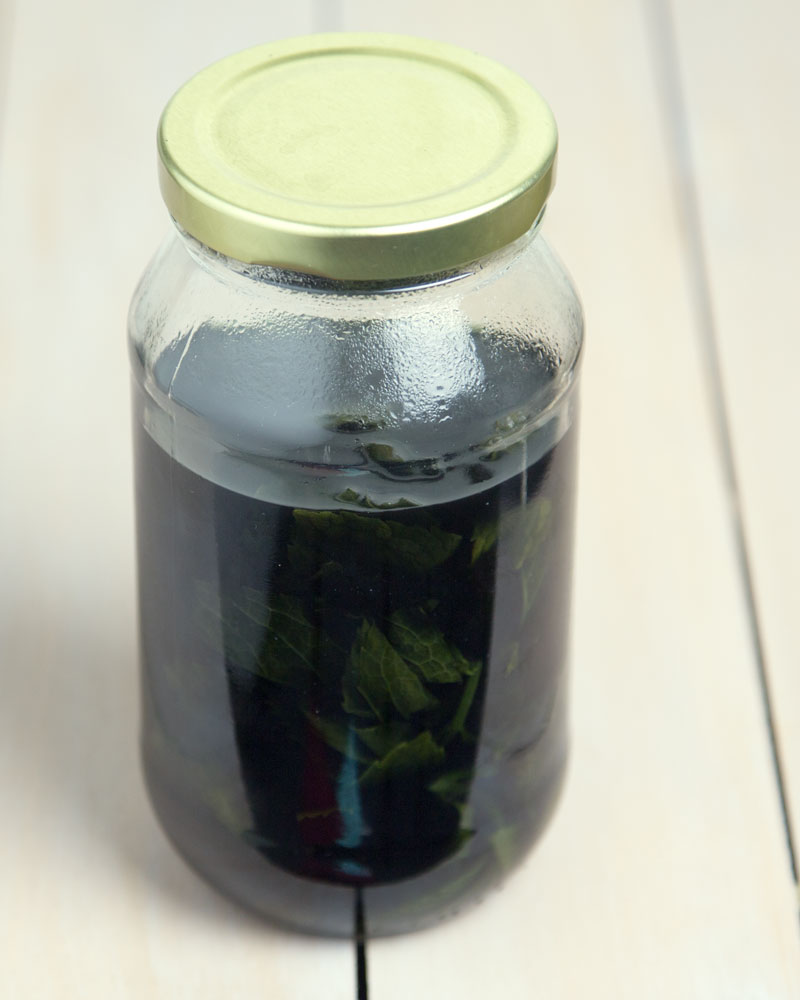 At least I'm not the only one feeling let down, as Isn't Everything In The Kitchen A Trial And Error also felt they couldn't get the process to work. I'm reading everywhere how easy this process is but, honestly, I don't really know definitively what's going on here.
Some potential problems I read about include:
Mint leaves not being aromatic enough – These bunches were from Kam's work and they smell like you're being punched in the face with mint!
Mint leaves not dry enough – This one could have been an issue as I washed my mint thoroughly to remove any grit, then spot checked for any discoloured or damaged areas and removed. After that the leaves were spun in a salad spinner and patted with paper towel to dry (for the first attempt), or dehydrated lightly until just dry (for the subsequent attempts).
Not leaving it to infuse long enough / infusing for too long – I saw recommendations from 2 days to 2 months listed, though none of my attempts within this time range seemed to work.
Using cheap quality vodka – I think we may have hit the nail on the head! I bought the cheapest vodka I could find for this recipe ($32 700ml/bottle) at the time,and the alcohol level is only 37.5%. I shouldn't have cheaped out though, as in the end I wasted two whole bottles for a totally unusable extract. Next time I'll splurge out for the good stuff, as you need at least 80 proof, like The Herbal Spoon recommends!
The weather being too hot in my location – While most instructions for homemade mint extract stated that it should be done at room temp in a dark spot (or some in the sunshine…. noooo!), I found a comment that on a blog post that suggested doing the process in the fridge. While it would definitely take longer, the process would also reduce the amount of spoilage of the leaves themselves. This one piques my interest and I may do a follow up to explore this (while also using much better quality vodka!).

What are your experiences with homemade extracts? What could I have done differently to make it work?
xx Ally