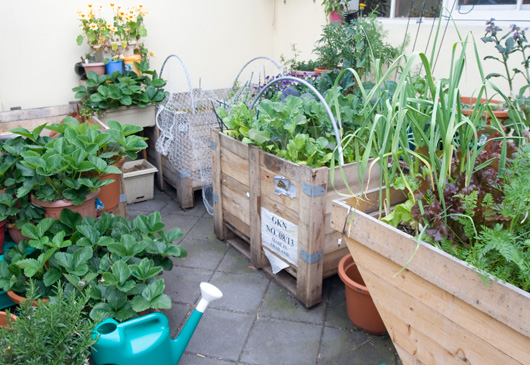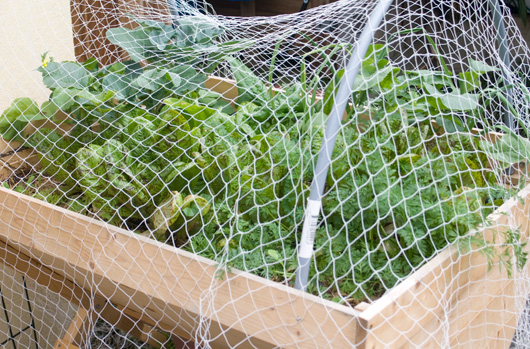 Since I've been posting gardening pics on Facebook and Instagram I've had a lot of people asking me for more info about what I've been sowing, growing and harvesting.
I love my garden, at the least it's a ongoing excuse not to study, at the best it gives me high yields of the vegies I'm always reaching for. Having a small courtyard as a backyard, I've attempted to maximise the space by using raised planter boxes – I currently have 3 that are loaded with goodies and 2 more ready to plant in. There's also a number of pots for herbs and vegies that need more room to themselves. I use a mini greenhouse for starting seedlings, sometimes with disastrous results! Recently a whole lot of seedlings got burnt on a particularly hot spring day, I've since moved it to an area with indirect light and have been tending to the surviving fellas.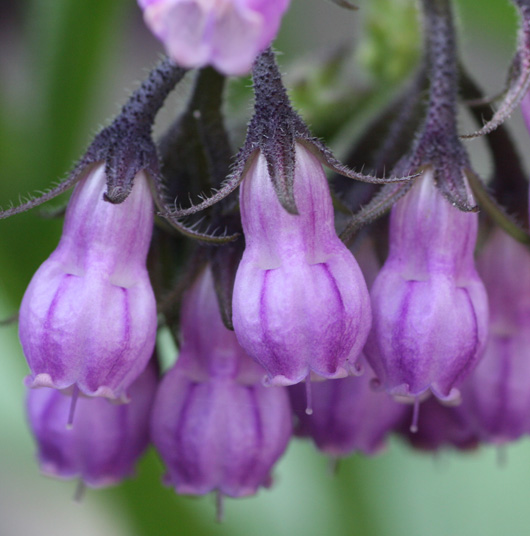 What's growing in the garden?
As well as the vegies I'm also building up a collection of culinary and medicinal herbs. I'm running out of room!
Fruit – blueberry bush, fejoia tree (not flowering/fruiting yet), male & female kiwi fruit vines (not flowering/fruiting yet), potted lemon tree (not flowering/fruiting yet), lime tree (belongs to the landlords), tons of strawberry plants
Vegetables – garlic, salad stuff, radishes, kale, silverbeet, leeks, a few onions, potatoes, a few heads of mini cauliflower, sprouting broccoli, purple broccoli and red and green cabbage.
Culinary herbs – a potted bay tree, chives, garlic chives, nasturtiums, continental and curly parsley, oregano, sage, rosemary, thyme, tarragon
Medicinal herbs – borage, 2 types of calendula, comfrey, lemon balm, marigolds, rue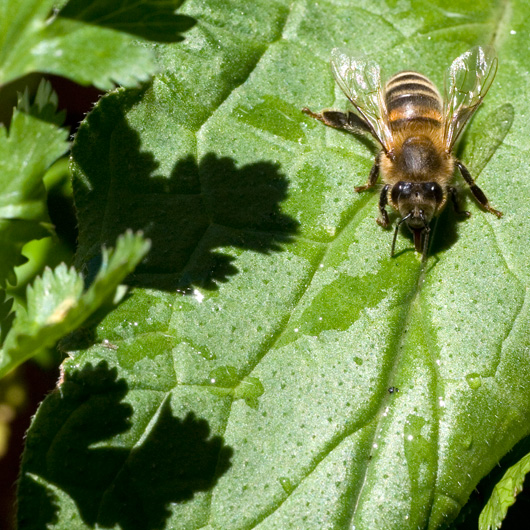 What's being harvested right now?
Salad – I've been enjoying salad leaves lately! I grow rocket, spinach, butter lettuce, cos lettuce and my favourite fleshy trouts lettuce
Asian Greens – I grow lots of asian greens for stir-fries and for feeding hungry guinea pigs. I plant 6 each of bok choy, pak choy and red pak choy each fortnight
Greens – There's four types of kale and 8 plants overall (we eat a lot of kale), silverbeet and rainbow chard.
Carrots – I have lots of Paris Market carrots scattered over 3 garden beds as they are quick growing (but still take forever!). I also have a few red carrots around, but not having much luck growing them. They are still TINY.
Berries – There are masses of strawberry plants and I'm waiting for my 2nd flush of berries to ripen. Today I counted 50 immature berries so I better get all my strawberry recipes together and net all the plants!
Snow Peas – My snow peas are finished and have been added to the compost bin and new seeds planted. I've had to plant twice as many seeds as we've found the puppy prefers snow peas to dog treats! She loves anything crunchy 🙂
Potatoes – I have 3 potato bags with potatoes, now I just have to wait for the tops to die back so I can harvest and enjoy some roasts, mash and chips!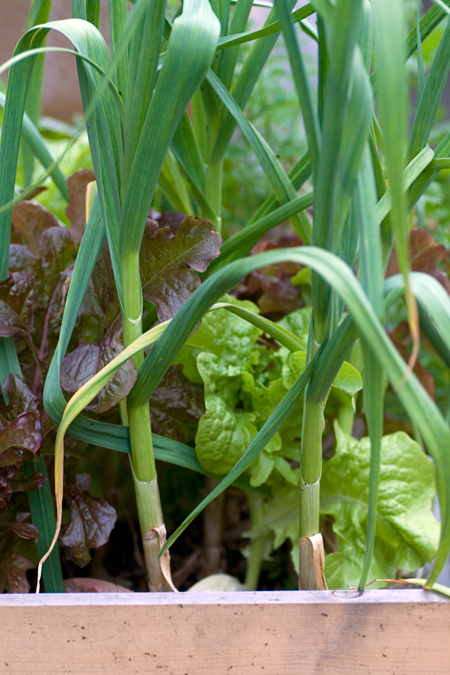 What seedlings do I have from September?
Beans – broad beans, bush beans
Beetroot – I love growing Candy Stripe beetroot as it's just so pretty!
Celery – We (and the guinea pigs) love celery, but I don't know if I'll grow it again after this lot as it's SOO slow to grow!

Cucumber – Bushmaster, African Horned Cucumber
Herbs – anise, basil, catnip, clary sage, dill, lemon grass, lovage
Kohl rabi – the purple variety. I've never eaten it before but thought I would plant a few and see how it goes.
Loofah Gourd – who wants a loofah in a few months?
Melons – mini rockmelon, mini honeydew, mini watermelon
Pumpkin – I'm trying my luck with 4 varities of miniature pumpkin this year. I might have to make a lot of pumpkin soup if all goes well! I've planted Delicata, Golden Nugget, Jack Be Little, Spaghetti Squash
Radish – I grow lots of Cherry Belle radishes as they are seed-to-harvest in 4 weeks! I've also got White Icicle and a smattering of French Breakfast in the garden atm
Tomatoes – Black Russian, Cherokee Purple, Green Zebra, Grosse Lisse, Minibel, Roma, Yellow Broad Ripple Cherry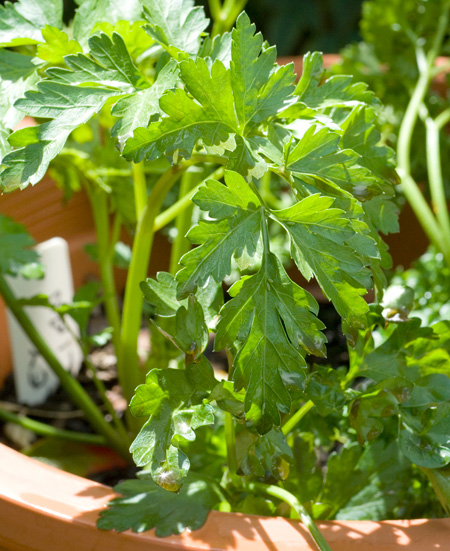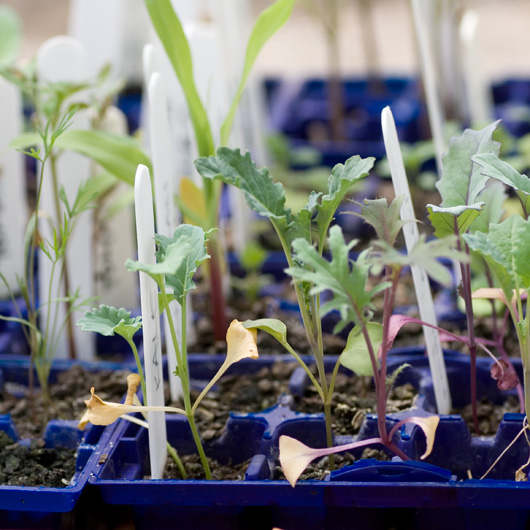 What seeds have I sown in October?
Capsicum – orange capsicum, sweet chocolate capsicum, mini sweet capsicum & Sweet Delight
Chillis – all my seedlings got burnt in the greenhouse so I had to start again this month 🙁 I've planted birdseye, cayene, habanero, jalapeno and razzamatazz
Herbs

 – angelica, mint (mint, peppermint, spearmint, lemon mint)

Spring Onions – both the normal kind and a funky looking red variety
Zucchini – Black Beauty & round zucchini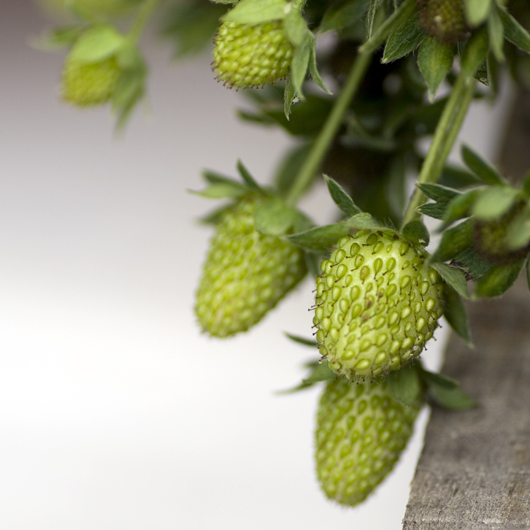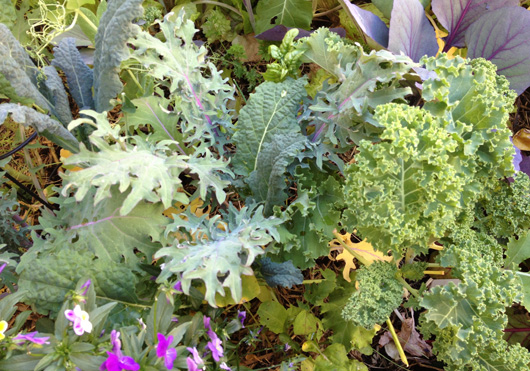 So that's a quick tour of my kitchen garden, what's growing in yours?