It might appear unseemly to talk about composting in a recipe post, but without my Bokashi bin I simply wouldn't be enjoying the yummy home-grown potatoes, capsicum or tomatoes that I made it with.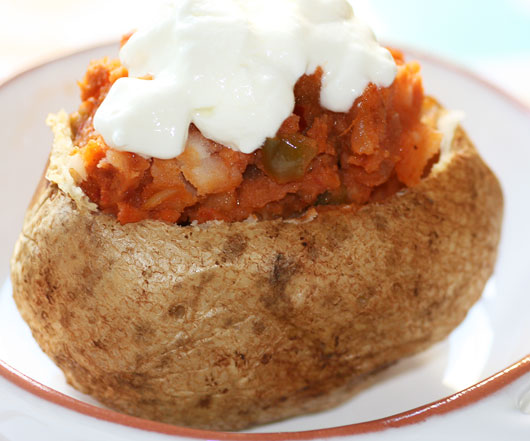 A friend was over the other night for dinner, and upon exploring my little backyard selection of edibles questioned where my compost heap was hiding. No worm farm apparatus or smelly compost heaps are found in my courtyard. I simply don't have room to spare. I do compost though, it just doesn't take up a lot of my backyard space. My Bokashi compost bin lives underneath my kitchen sink.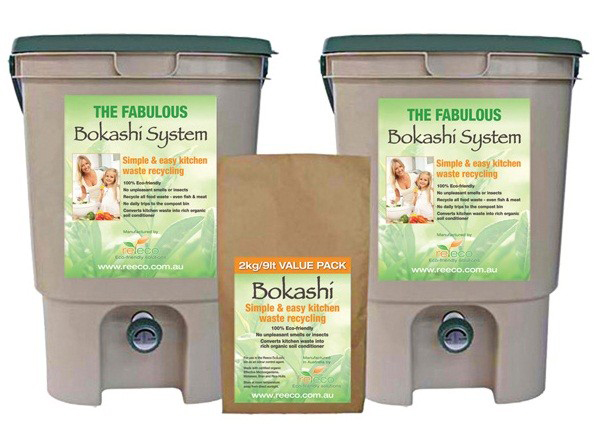 I first heard about these 2 years ago when Kam and I moved into a 2nd floor unit and I had a tiny balcony. A composter, soil conditioner and supply of organic fertiliser, the Bokashi bin stands at around 60cm tall with a handy snap-top lid to keep the smell in and a handy twist tap for getting the delicious (for plants) 'compost tea' out. Perfect for small spaces, and small gardens.
By using my Bokashi bin for a form of anaerobic composting  I have: a) somewhere to dispose of my food scraps (including meat and Lilliaceae plants like onions and garlic that aren't suitable for other composting measures); b) a continuous supply of liquid soil food for my edibles and c) bricks of soil food I now bury into our front garden. It's hands-down, the best product I've bought for my garden (and kitchen), allowing me to cut down on my rubbish while increasing my garden output.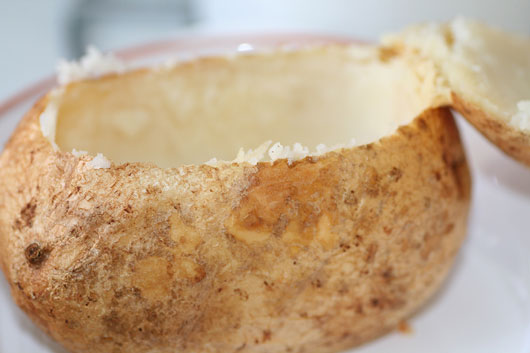 I've been asked a few times where these mini composters can be purchased (I would recommend here or here). I can also recommended a couple of books I picked up the other day to get the green thumb juices flowing – How to Grow More Vegetables and The Sustainable Vegetable Garden. I've got a good collection of gardening books going now, and these are both amazing additions to my library.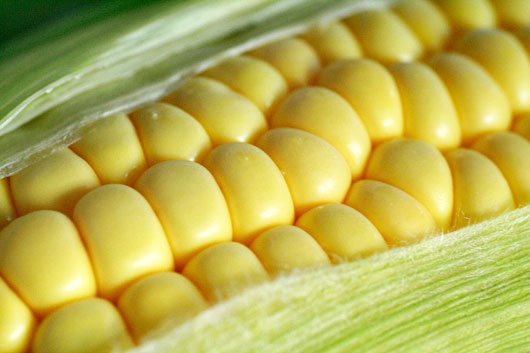 Back to this dinner visitor, in short some cheesy movies were watched and Chilli Stuffed Baked Potatoes were devoured. These were the last of my potato bag grown taters (grown with fortnightly feeds of Bokashi compost tea) and I felt they needed something special. A little potato-pizzaz if you like. Scooping out the flesh after baking meant I could add in protein rich vegetarian chili made with TVP, diced veggies and spices. There's nothing tricky here (or that fancy), they just taste yummy. Especially with steamed and seasoned corn-on-the-cob as a healthy side.
Are these a New Mexican, Tex-Mex or Southwestern style dish? I don't know enough about any of these styles of cooking to claim as such; though the recipe does contain garlic, cumin and oregano. All these ingredients feature heavily in Tex-Mex cuisine. While you may think 'hot and spicy', this dish is actually very aromatic and has sweet, savory, and sour flavors to offset the sharpness of cayenne and chilli.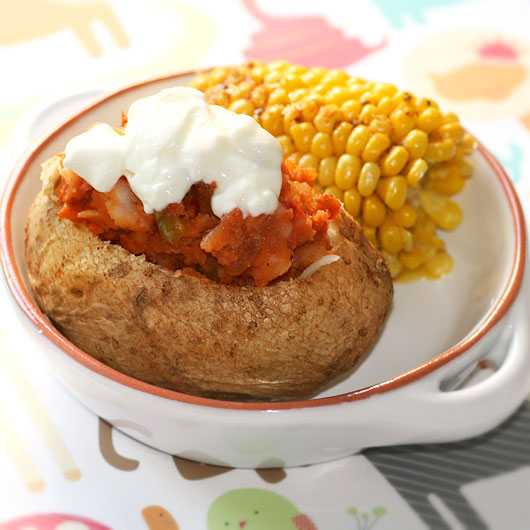 [fb-like-button]
Chilli Stuffed Baked Potatoes
Tell your potatoes to get stuffed! (egg-free, gluten-free, nut-free, wheat free, vegetarian; dairy-free and vegan with modifications)
Author:
Alison Murray @ Om Nom Ally.com
Ingredients
4 large potatoes
1 tbsp olive or grapeseed oil
½ cup TVP
⅓ cup water
1 tsp stock powder
1 brown onion, diced
2 cloves garlic, minced
1 rib celery, finely sliced
½ green capsicum, diced
6 Roma tomatoes (diced) or 1 can diced tomatoes
1 tsp cumin
½ tsp cayenne
½ tsp ground oregano
¼ tsp salt
¼ tsp black pepper
½ tsp chilli flakes
Greek yoghurt, to serve (see notes)
Instructions
Preheat oven to 200C. Wash and brush potatoes under water. Rub with 1 tbsp of oil and poke all over with fork or skewer a few times. Bake for 1 hour..
When potatoes have been baking for 45minutes, start to prepare filling. Combine TVP, boiling water and stock powder in small bowl. Allow to absorb liquid for 10minutes.
Heat remaining tablespoon of oil in a saucepan on medium high heat, cook onion until translucent and then add garlic, TVP mixture, celery and capsicum. Cook, stirring frequently for 5 minutes until veggies cooked and TVP slightly browned.
Add tomatoes and spices, cook for a further 5 minutes. Add a little water if mixture is too dry, cover with a lid and keep pan on low.
At end of baking time, remove potatoes from oven and slice top off. Scoop out flesh, leaving shell intact. Mash potato flesh and add to saucepan chili mixture.
Mix well and then scoop into potato shells, topping with big dollops of greek yoghurt. Serve with garden salad, Mexican style messy rice, or steamed corn on the cob with butter/oil and more spices.
Notes
Cooking times:
I found my potatoes took about 1.5 hours the first time I baked them in one oven at 200C and 1 hour at our new house. Both ovens were the correct temperature (checked with oven thermometer). Goes to show ovens can vary widely in cooking capabilities! Always test your potatoes after the baking time by pressing them with tongs or your hand enclosed in an oven mitt. Cooked potatoes should have some 'give' to them while still feeling firm, indicating they are cooked and soft inside with a crispy shell.
Vegan and dairy-free option:
Replace Greek yoghurt with Tofutti sour cream, or
suitable recipe
Note: I wasn't paid for this review, I honestly just love this product.