I've got a bit of a love affair with the Cucurbitaceae family. Whether it's consuming lots of pumpkin in a myriad of dishes, or collecting packets of different seeds, I really love the squash family of plants! Currently in my big patio pots I've got a vast array of their seedlings maturing slowly – three types of pumpkin (Golden Nugget, Delicata Mini Sweet and Spaghetti), two melons (Sugarbaby watermelon and mini rockmelon, two button squash (Yellow Bush and Green Scallopini), a Loofah gourd and two types of cucumbers (Spacemaster and African Horned Cucumber)! Soon to be added to this exhaustive list, Black Beauty zucchini and a round variety too for stuffing 😀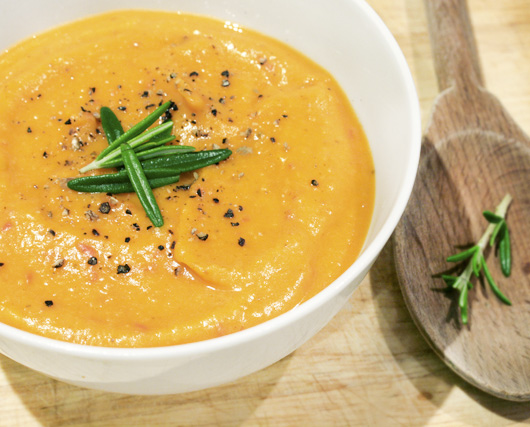 While my little garden is still in it's early stages at the moment, I can't wait to start eating from my garden. You see, besides the exhaustive list of squash family plants I also have lots of salad leaves in their infancy, 4 types of tomatoes, 4 (or 5?) types of chillies, 3 capsicum varieties, a bazillion strawberry plants (ok, 15 of them), celery, silverbeet, too many herb varieties to list, a male and female kiwi fruit plant and a snow pea vine that has it's first flower today, awwwws!
Besides my busy bee garden assignment I've also been scurrying around lately to complete assignments and book exams to finish my second last block of naturopathy subjects. Only 18 subjects to go! I know that sounds like a lot still, but it's definitely the home stretch, and all looks well laid out in front of me at the moment. That, my millions of clinic hours, Reiki training and three more top-secret study courses should keep me extremely busy next year.
Not too busy to blog though….. 😉 And make delicious, fast and easy pumpkin soup!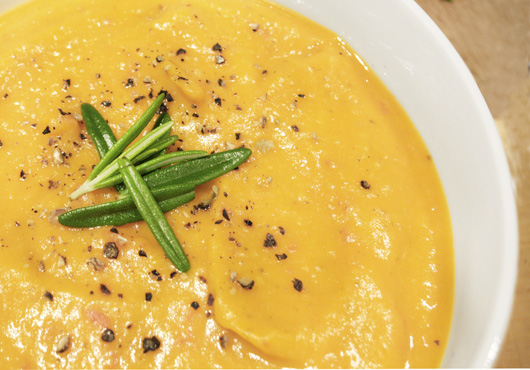 Ginger Butternut Pumpkin Soup
Pumpkin just tastes better with ginger. This delightfully spiced soup is the perfect combination of sweet and sharp for winter. Have a bowl... or a whole pot if you can't stop! (dairy-free, egg-free, gluten-free. nut-free, soy-free, vegan)
Author:
Alison Murray @ Om Nom Ally.com
Ingredients
1 tbsp coconut oil
1 brown onion, diced
2 tbsp minced ginger
1 garlic clove, minced
500g butternut pumpkin, peeled and cubed
250ml rice milk
1 cup vegetable stock
1 fresh or dried bay leaf
1 tsp each dried rosemary, oregano, thyme
salt and black pepper to taste
Instructions
Mix boiling water and stock powder in a small bowl. Heat the coconut oil in a large saucepan on medium-high heat, add onion, ginger and garlic and stir until fragrant.
Add the pumpkin, rice milk, bay leaf and stock. Bring to a boil, then reduce to simmer and cook, covered for 10 minutes or until the pumpkin is tender.
Remove from heat remove bay leaf. Add salt, black pepper and herbs. Puree until smooth in a food processor or blender. Season to taste with extra fresh or dried herbs.