I recently got myself a nut milk bag. I sprout constantly, have attempted a sourdough culture and I really love making coconut milk kefir. But my own non-dairy milks? Now that I hadn't done. Nothing much happened with my new purchase at first. As excited as I was, I couldn't decide what I wanted to make. Now?  I'm thoroughly addicted.
Quinoa milk isn't a beverage I've bought or tried before but I was already cooking a batch of mixed ancient grain (coloured) quinoa to go with lunch today. I ended up with the quinoa in my stirfry and a glass of Cinnamon Quinoa Milk to wash it down with. The leftover pulp from milk making? Perfect with my morning muesli or oats – no wastage here if I can help it.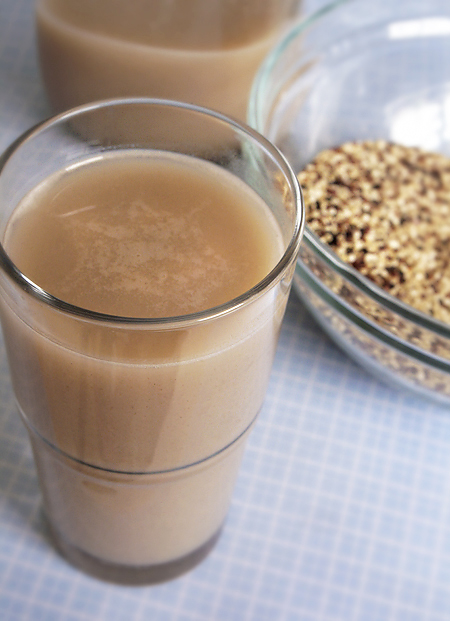 So, if you're like me and have only drunk your nut, seed or grain milks from a package I have incredibly good news for you – making your own milk is ridiculously easy! They taste better – fresh, delicious and clean with no oils or additives. Yum!
Cinnamon Quinoa Milk
Author:
Alison Murray @ Om Nom Ally.com
Ingredients
1 cup quinoa grain
2 cups + 5 - 6 cups water
1 tsp vanilla extract
1 tsp ground cinnamon
1 tbsp agave syrup (optional)
Instructions
Either soak quinoa overnight in water and drain on the day of cooking OR rinse quinoa under running water to remove bitter saponins.
Cook 1 cup of quinoa with 2 cups of water.
Add cooked quinoa to blender with 2 cups of water. Blend on high until smooth
Add water to the desired consistency, blending the mixture after each addition. Up to 6 cups total of water may be needed for the consistency of store-bought non-dairy milks. Add vanilla extract and cinnamon and agave if using
Pour milk into nut milk bag, hold over a bowl or large jug. Massage contents until all liquid has passed through the material - leaving only the 'pulp' behind.
Notes
Reserve leftover quinoa pulp for healthy addition to breakfast, or for baking. The caramel colour of this milk is due to the mixed quinoa I used - with red, black and white seeds.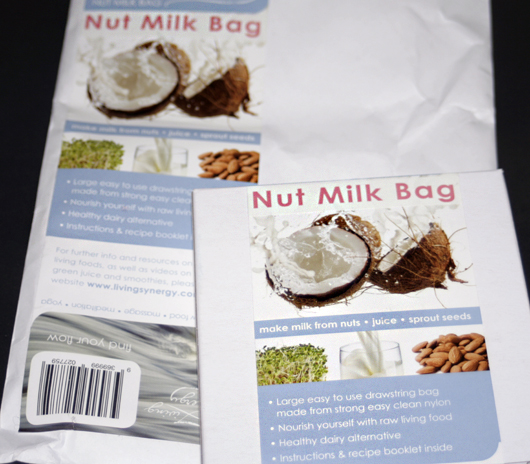 Do you make your own nut milk? What's your favourite variety to drink?