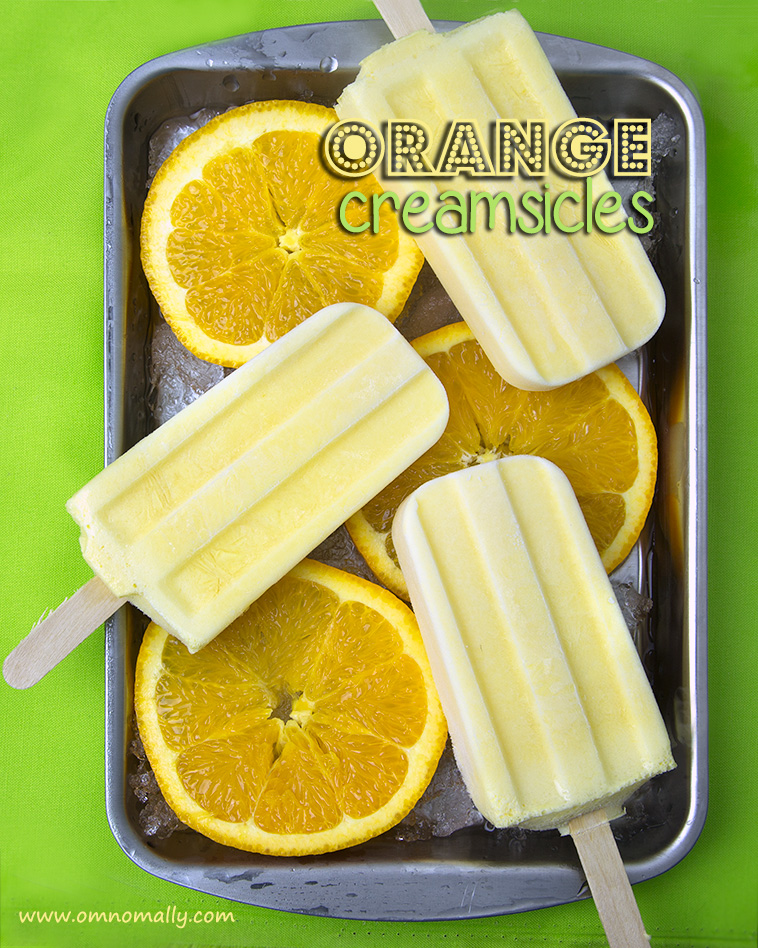 It's popsicle mania over here in the Om Nom Ally kitchen! In hindsight, my recent purchase of three lots of ten-capacity popsicle trays on Amazon was a "bit excessive" (paraphasing Kam there)  but I'm making the most over my sudden kitchenware splurge by filling our chest freezer with millions of wholefood popsicles. I tried my hand at a batch with coconut water and smashed berries first (yum), then frozen yoghurt with rockmelon puree (omg) and now these refreshing and zesty Orange Creamsicles (swoon). Get 'em in ya!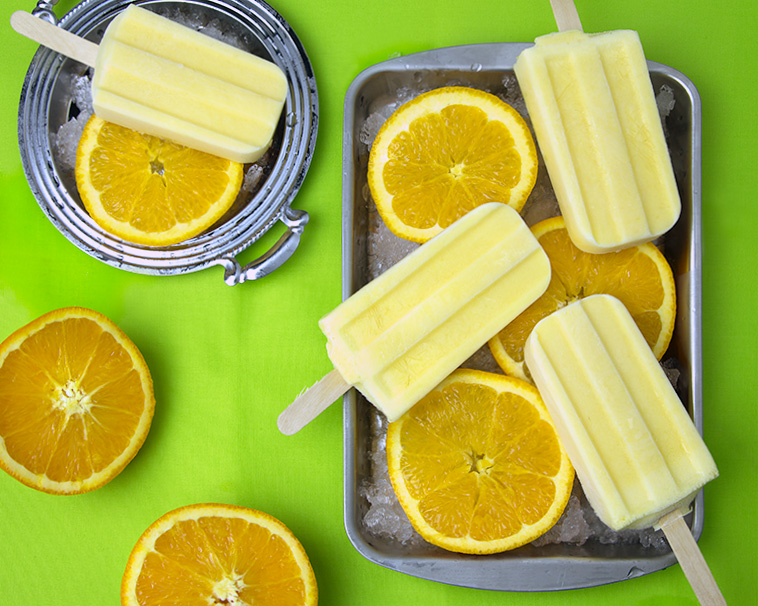 While Creamsicles are originally an American packaged ice confectionary, I more often come across the term on social media and food blog portals to describe the combination of orange and cream flavours in everything from ice cream, to cocktails, to baked goods. All very different ideas and recipes, one thing all these dishes promise is the taste of summer, as characterised by the sweet oranges that are in abundance during these warmer months.
Oranges are one of the most accessible superfoods (we all know about it's Vitamin C benefits after all). What you might not know is that oranges are also high in fibre and lots of fabulous phytochemicals including citrus flavanones, anthocyanins and polyphenols that help to provide antioxidant, anti-viral, anti-allergenic and anti-inflammatory benefits. Paired with creamy coconut milk in this particular recipe, these dairy-free, vegan and paleo popsicles are also a fantastic source of medium chain fatty acids (including lauric acid) that have been shown to be a fantastic energy source for brain and muscle function.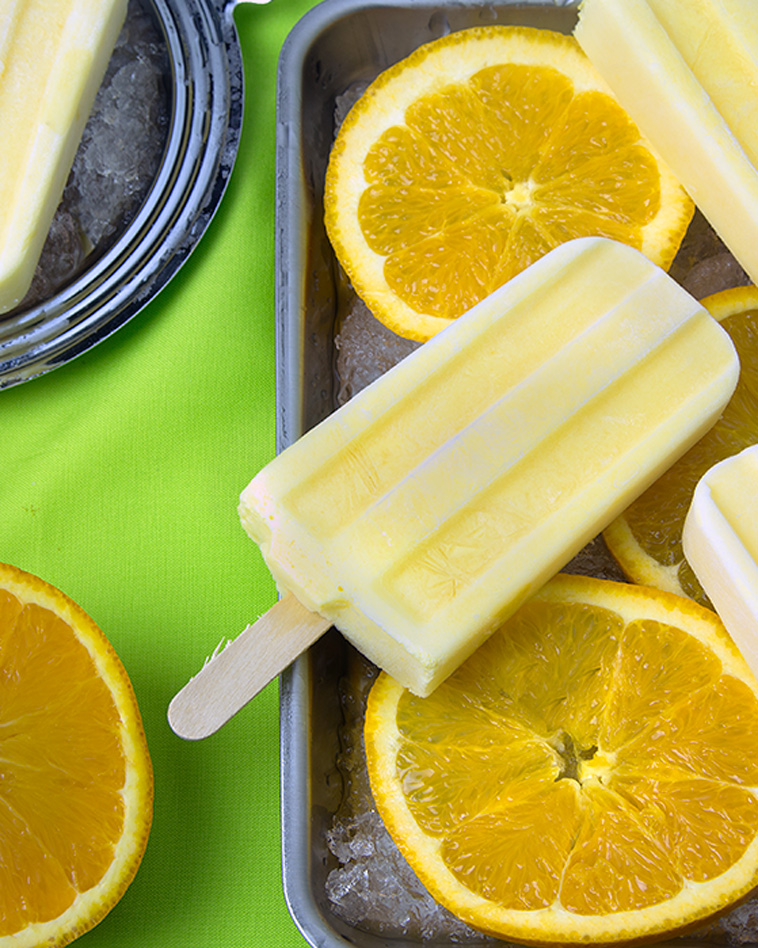 Packaged Creamsicles are an abomination of artificial colours, flavours, sweeteners and other disgusting ingredients (mmmm sorbitol, polydextrose, acesulfame potassium, carrageenan, natural and artificial flavor, and sucralose) that you don't want anywhere near your mouth during popsicle weather. On the other hand, these creamy orange treats contain five easy to find, easy to pronounce, nourishing ingredients – with no CRAP!
You can sweeten them in one of two ways too – a nice big tablespoon of honey or maple syrup, or a few drops of plain or vanilla flavoured stevia (like I decided to use). The only other things you require for your exciting popsicle adventure are a few minutes of preparation, a high quality blender and some reusable popsicle moulds (note: affiliate links). So, are you ready to scoff down some healthy and economical Creamsicles?
Orange Creamsicle Pops
Unlike packaged Creamsicles, these creamy orange popsicles have five easy to find, easy to pronounce, nourishing ingredients - with no CRAP!
Author:
Alison Murray @ Om Nom Ally | www.omnomally.com
Recipe type:
Dessert, Popsicles, Frozen
Cuisine:
Dairy-free, egg-free, gluten-free, grain-free, nut-free, soy-free, wheat-free. Vegan, Paleo.
Ingredients
zest of 1 medium orange
juice of 4 medium oranges (or 1 cup orange juice)
1 400g can coconut milk
½ tsp vanilla extract
6 drops liquid stevia OR 1 tbsp honey or maple syrup
Instructions
Add all ingredients to the bowl of a high powered blender (such as the Optimum series blenders) and process until smooth.
Pour orange mixture into popsicle moulds and freeze for a minimum of 3 hours, or overnight - or according to manufacturer instructions.
To serve, run popsicle moulds under warm or hot water for a few seconds to loosen from the mould.