During winter, herbal teas are my go-to drinks. Medicinal properties aside, tea making is an enormous pleasure, forming a part of many cultures as well as a large part of my home-life.
Whether it's the kettle whistling on the counter-top, the wafting aroma of peppermint tea, hands wrapped around a steaming chamomile infusion or a ginger decoction simmering on the stovetop – for me, herbal teas are the perfect beverage for some soul nourishing, winter relaxation. The kettle is on first thing in the morning, as soon as I get home and up until bedtime I've had about 5 different types of tea in a day.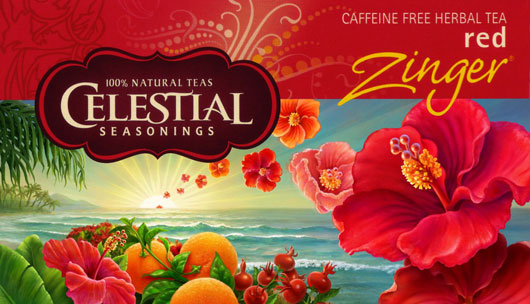 In summer though, I crave tea a lot less. There might be a jug of iced tea in the fridge and the occasional hot mug of peppermint or spearmint infusion with dinner. I still make a ginger decoction now and then, but turn it into the delicious Ginger Soft Drink from The Moosewood Restaurant Cooking for Health. And then there are herb tea jellies.
I'm a girl suffering from some serious jelly nostalgia. I have very strong childhood memories of mixing together the Aeroplane Jelly crystals with water, making my 'specialty' of mixing one packet strawberry and one port wine flavour, checking the fridge every hour or so as the bright and boiling liquid became a wobbling mass.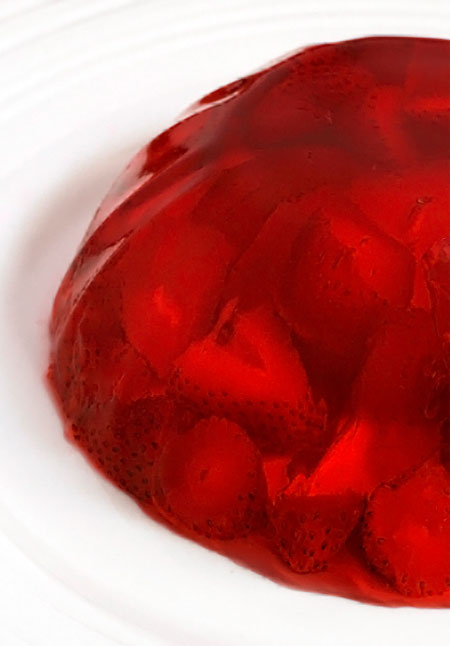 Dormant for years, this unabashed jelly passion returned in early 2010 when I came across a book – Jelly With Bompas and Parr. A celebration of all things wobbly, it's a playful romp of jelly recipes from innocently fruity to alcoholic decadence. I rediscovered my jelly-passion and realised that with unflavoured agar agar or gelatine I could turn almost any liquid into a jellied delight. Their book doesn't actually contain this recipe, but it's gorgeous photographs of towering jelly masterpieces certainly inspired it. If you do happen to have a craving for Cherry Jelly, Lavender Jelly, Christmas Pudding Jelly or  Bubblegum Vodka Jelly though, I know where you can find the recipes.
While their book focuses on the use of gelatine (a collagen rich animal by-product), I've often used it or agar agar interchangeably in jelly and dessert recipes. A gelatinous vegan setting agent derived from seaweed, agar (a.k.a kanten) contains calcium, iron and fibre. It sets firmer and at higher temperatures than gelatine meaning your jelly can set at room temperature after heating – beneficial for dessert makers with already overstuffed fridges. Both gelatine or agar (in powdered form) can be used at the ratio of 1 tsp powder for each cup of liquid with a need for soaking and heating for activation.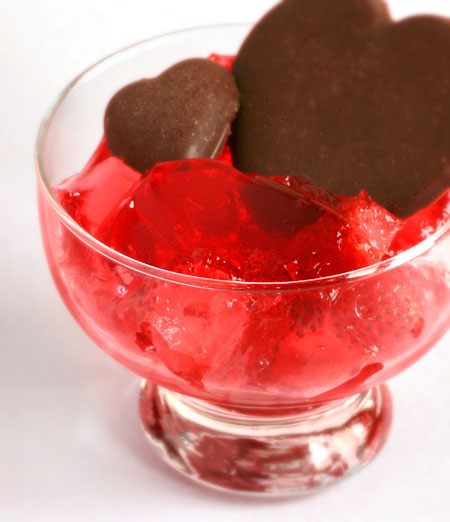 The Celestial Red Zinger tea for this jelly is brewed twice as strong as normal, two teabags for a cup of water with a cup of apple juice and 1/4 cup sugar added for sweetness. As a general rule, don't leave your tea to steep for too long for a herb tea jelly, you need to intensify the flavour without imparting a bitter taste. Don't skip the sugar either as set, refrigerated jelly will taste less obviously sweet – the coldness dulls your tastebuds. Do fill it with as many strawberries as you can push into the half-set jelly, they are a wonderful pleasure to bite into with every spoonful of this ruby-red dessert!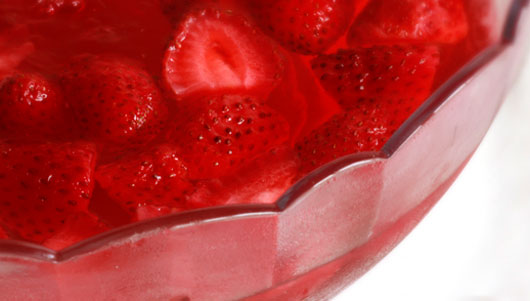 Strawberry Red Zinger Tea Jelly
If hot cups of tea are perfect for cold nights, what's perfect for a hot summer dessert? Iced tea in jelly form of course!
Author:
Ally @ Om Nom Ally.com
Ingredients
3 tsp agar agar OR; 3 teaspoons gelatine OR; 1 gelatine sachet
1 cup water (see notes for preparation)
2 Celestial Red Zinger tea bags
1 cup apple juice
1 cup hulled and sliced strawberries
Instructions
Prepare and dissolve gelatine or agar as per package instructions.
Gelatine preparation: dissolve gelatin in 1 cup of boiling water, then add apple juice and sugar. Steep tea bags for 5 minutes and then discard refrigerate to set. Add strawberries when jelly is starting to firm by pushing into the jelly mixture. Agar preparation: Add agar powder and water into saucepan, heat until dissolved (do not boil). Add sugar and apple juice, steep tea bags in liquid for 5 minutes and then discard bags. Place sliced strawberries into mould and pour liquid over the top.
Chill overnight, or 24 hours to completely set.
Notes
Dairy-free, Egg-free, Gluten-free, Nut-free, Soy-free; Vegan and Vegetarian if using agar. Copyright © 2012 All content (including text and images) remain the property of Alison Murray.