So, you want to start dehydrating your own food.
(Of course you do, you're awesome!)
Making your own dried fruit and raw foods is a delicious and cost-effective way of preserving your own grub – that's why I've fallen in love with my Optimum P200 dehydrator (and thus, fallen in love with dehydrating all over again). A house full of dried nibblies is a very happy hours IMO!
I jumped at the chance to try and review the new Optimum P200 10-tray dehydrator when Froothie reached out recently.  Having already owned a Optimum 9200 blender and Optimum 400 slow-juicer, so I knew the kind of quality I was up for, yet even I was surprised by just how amazing this machine is.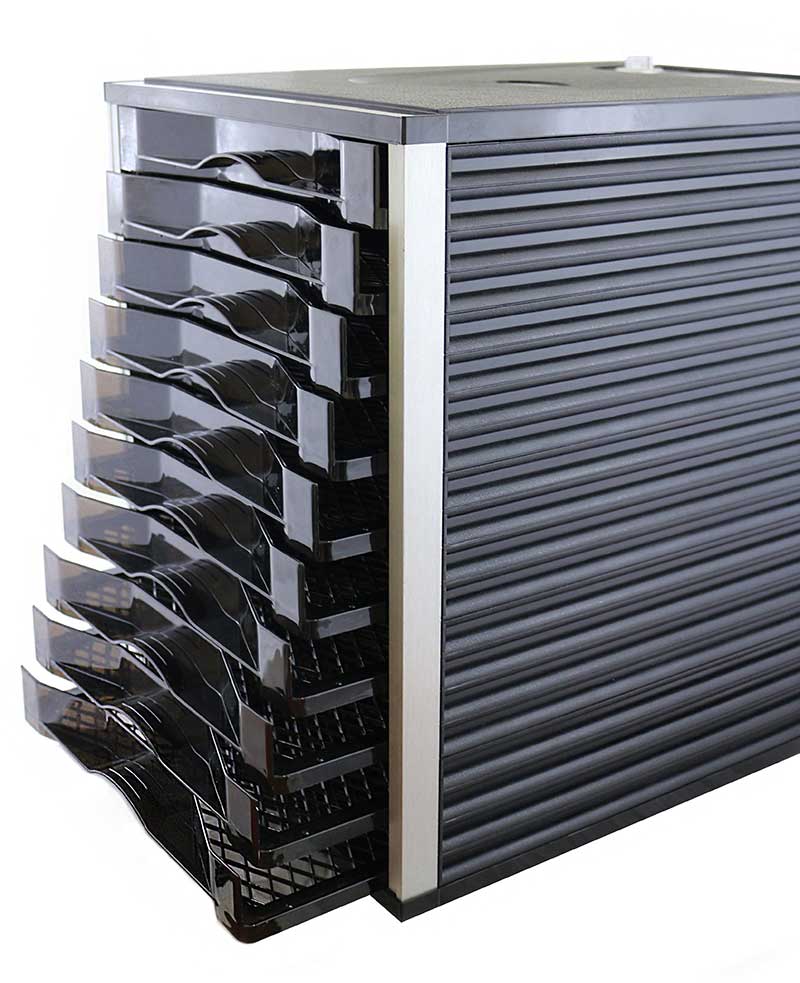 Optimum P200 Dehydrator First Impressions
There's plenty of different options on the market in terms of dehydrators, ranging from the cheap-and-cheerful round tray dehydrators sold in department stores, to the popular-yet-expensive Excalibur models (which I also own). So what jumped out at me about the Optimum P200 versus these other units?
First, be prepared for the sheer size of the unit. At 50.5cm tall, this machine is a beast – making it a little tricky to find room for a permanent home for it. Currently I'm making do by sitting it on a disused side table in my garage. Not the most ideal spot and not the best for easy access currently, but a good compromise until I can shuffle stuff around. It's also heavy, understandably for it's size, so it's not a machine I'll be bringing in and out of the kitchen for use.
Thankfully, this huge size is also it's best feature – creating lots of dehydrating tray room! I'm trialing the largest model of the two, which means I have ten whole trays of space for drying bulk amounts of goods. Each tray also has a large height – more information below on why that's a huge plus.
Ease of use
The control panel is well laid out and easy to read, with a LED timer display and handy temperature drying guide printed for quick reference. The temperature dial goes from a 29-68 degrees Celcius, incorporating temperatures suitable for raw food, food drying and jerky making. Also, the user manual contains all the basics of dehydrator operation, with temperature and timer suggestions for these popular food drying methods. This machine is practically foolproof in getting you from drying novice to dehydrating master!
My only concern on start-up was that the trays were a little hard to pull in and out, experiencing a bit of a 'stuck' feeling on the first few tries. With use however the drawers now move smoothly and fluidly –  just needing a little workout out of the box to get moving properly.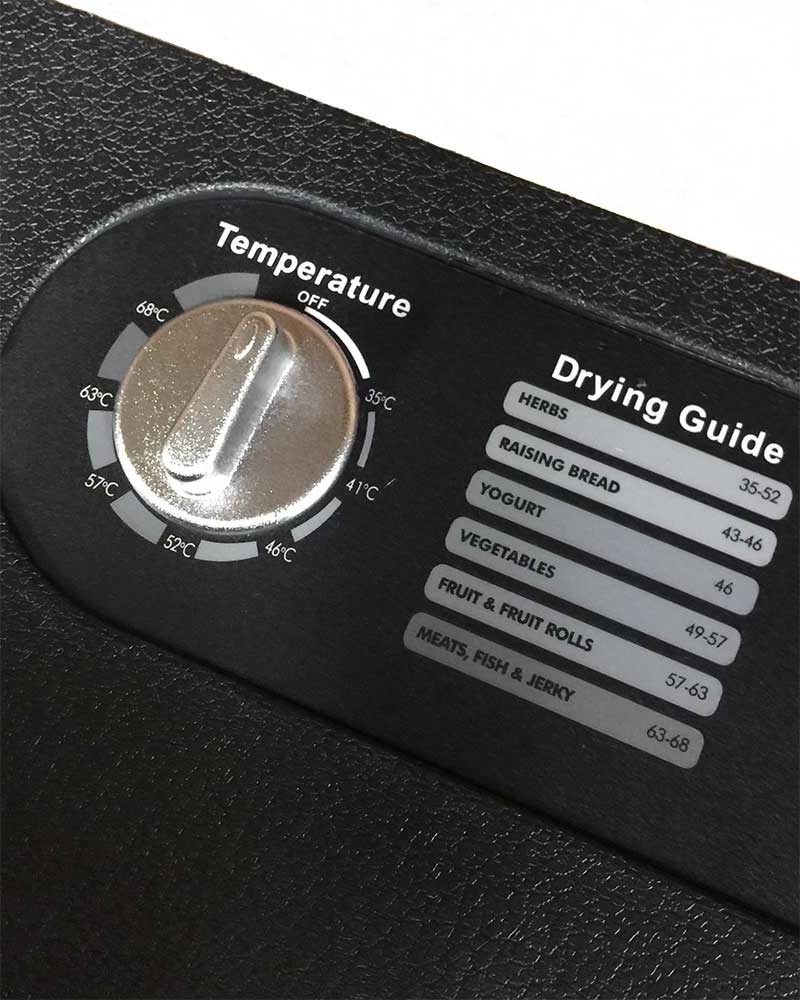 What I enjoy about the Optimum P200 Dehydrator
The dehydrating trays are large and widely spaced, to accommodate both a large amount of food on each tray as well as items of a larger height. This last aspect really appeals to me as I'm always having to remove or rearrange the trays from my previous dehydrator for different types of foods and products.
Having a 40 hour timer was also a great feature, as it gave me piece of mind to set-and-forget for foods I knew would take a long time to dry (Figs. Take. Forever). As an aside, everything seemed to dry slightly quickly and evenly as well, all thanks to the large fan in the back of the unit and the 800W motor.
The machine comes with both mesh and non-stick sheets (2x each) which can be used for different tasks. Foods that need lots of air circulation (like drying fresh produce) are best suited for the mesh sheets (or straight on the trays for larger items), while you would use the non-stick for raw food treats like fruit leathers, crackers and breads. While two of each is a good inclusion with the machine, I would suggest purchasing extras of the type you will use more based on your dehydrating needs – these are available on the Froothie website in convenient 5-packs (see photo below for visual of tray sheets – from top, normal tray design, mesh sheet, non-stick sheet).
I also had one niggly dislike –  as on occasion I have used my Excalibur dehydrator to raise bread dough  or culture yoghurt – two things I won't be able to accomplish with this machine. Unlike the Excalibur, the Optimum p200 doesn't have a front cover panel, meaning that you can't remove any trays during the dehydrating process to make more room. The shape of the tray also prevents you from or swapping them forwards-backwards during the dehydrating process to increase an even drying process.
Neither of these concerns are a deal-breaker however, as I don't actually need the machine for dough raising or culturing and all my resulting experiments were perfectly preserved using the recommended settings. If they are of conrern to you though, you might want to keep an eye out for the other Optimum dehydrator models being released soon that will have this feature due to a front cover inclusion.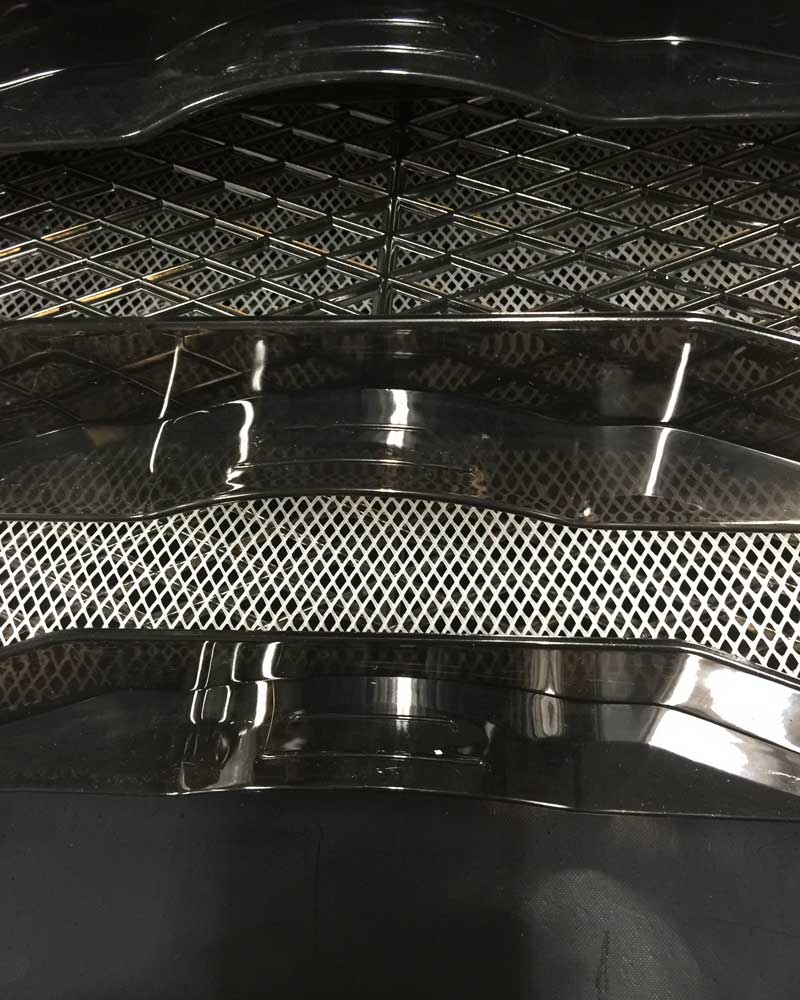 Who's the Optimum P200 Dehydrator for?
Raw foodies looking to make snacks, treats and other eats
Home gardeners wanting to preserve the harvest
Jerky connoisseurs who want know they could make it better homemade
Health nuts and home cooks who to save money on expensive dried fruit and veg
I've spent doing bits and pieces of all of the above the past few weeks and I've got some raw snack recipes to show off on the blog soon too! If you want a headstart you could also check out any of the recipes I've previously made in my old machine too.
Availability and pricing
Froothie is the exclusive distributor of Optimum appliances, including the P200, slow juicers and blenders, with all products available on their website (including links to international regional sites).
For the size, motor and build quality, I feel like the $499 price tag ($399 reduced) for this Optimum P200 10-tray is a real steal. This price includes a 3-year warranty, as well as the mesh and non-stick tray inserts as discussed above.
If that's out of your price range however, I would also recommend the 6-tray model for $399 ($299 reduced) based on my use of this machine. Both of these models are significantly more cost-effective than similar industry rivals – make sure to check out the Froothie product page for even more great product comparisons.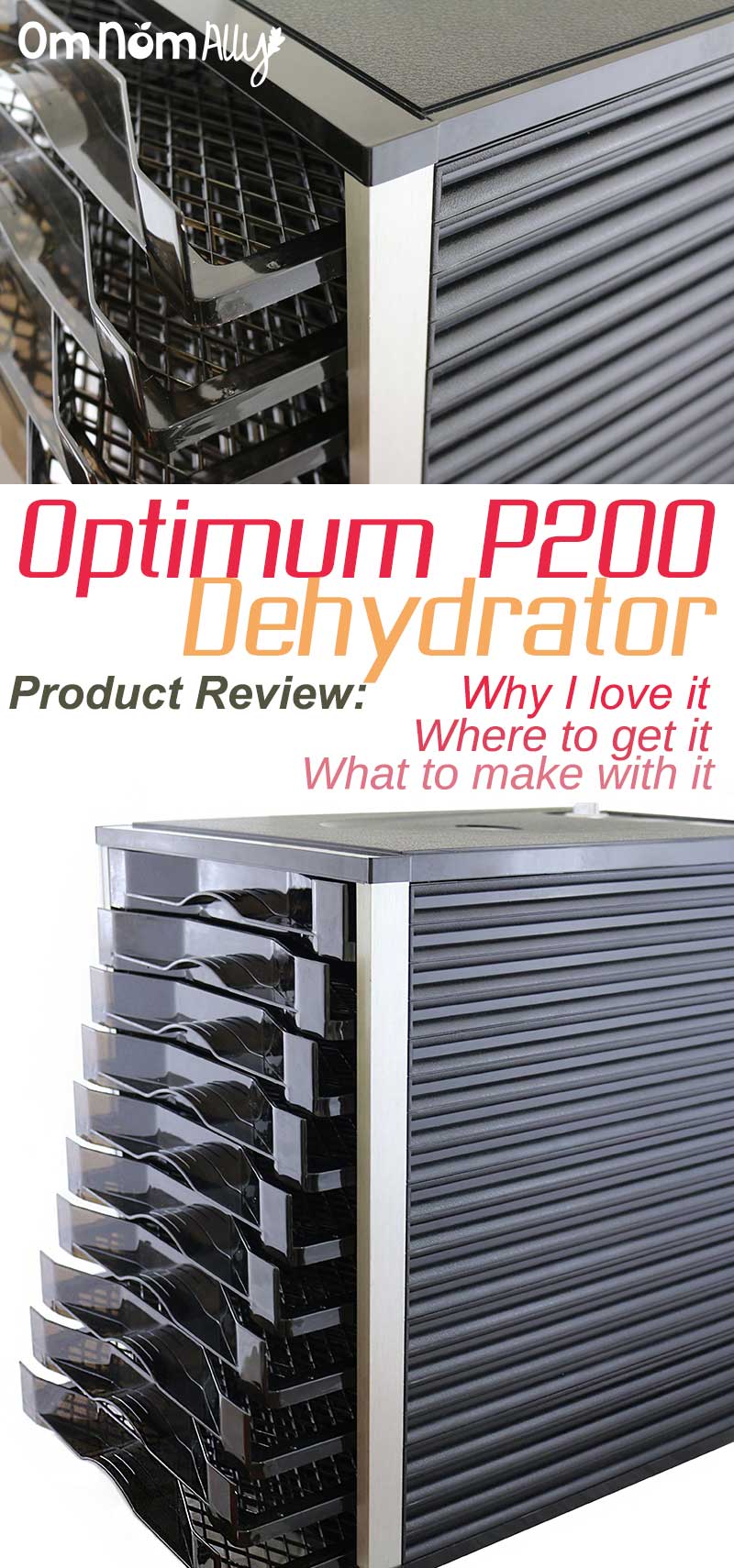 What did you think of the review? What do you want to know more about? What else should I make in the Optimum P200 dehydrator?
Leave me questions and comments below. In the meantime, I'll be off experimenting with my new favourite appliance!
xx Ally