When Sophie from Wholehearted Eats approached me about joining the Eating for Hormonal Balance blogging event, I instantly knew my topic: Adrenal Fatigue.
"Tired", "worn out", "exhausted" – these are words that I do occasionally use to describe how I'm feeling. They're also words I'm very mindful of when they do escape my lips as it's showing I need to slow down and deal with this very prevalent (but rarely diagnosed) health condition.
Adrenal fatigue happens when your adrenal glands cannot adequately function in response to physical, emotional or mental stress. The symptoms of adrenal fatigue are not precise, but include low output of adrenal hormones including cortisol that normally helps to moderate inflammation and help balance our circadian rhythms(among other functions). While we normally experience a burst of cortisol in the morning and a decrease in the evening as part of a 24-hour secretory cycle that aids wake-sleep patterns, in adrenal fatigue this secretion may be diminished leading to fatigue, insomnia, mild depression, pain and inflammation, and chronic low energy.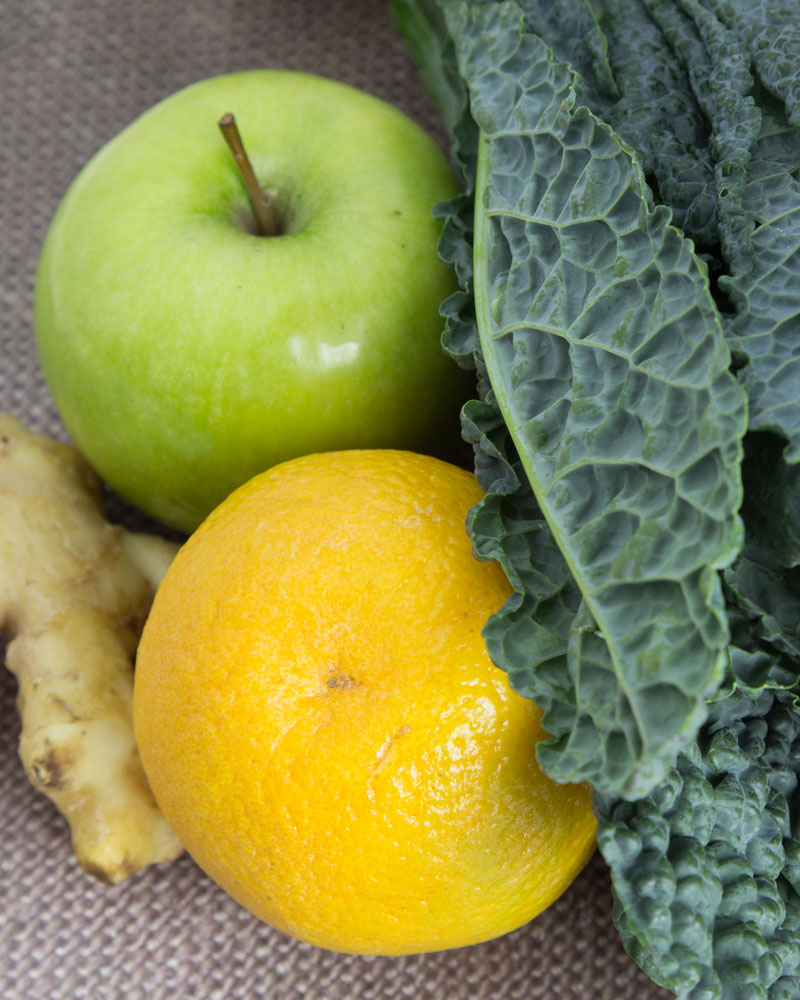 While I enjoy the challenge that is working and studying full-time (and blogging in my "spare time"), I'm often a very tired person.  This is part of my health condition that encompasses a history of depression. I've always counted sleeping as one of my favourite past times and I also come from a family of renowned afternoon-nappers. Nothing beats a good 1-2 hour long nap on a Sunday afternoon between study sessions. There's more to this story than "I'm a tired person" however and a long time ago I'd been known to abuse stimulants in the form of sugar, chocolate and caffeine to survive mild adrenal fatigue during stressful periods. As I get older however, I now feel much more exhausted and 'burnt out' when I consume more than usual of any of these substances. It's not what you're looking for when you're already feeling weak and wired.
You might think I'm just a whinger, and thankfully there really isn't anything physically wrong with me – yet. The longer adrenal fatigue spirals out of control however, the more serious the consequences including insulin resistance, high cholesterol, insomnia and lowered immune system function. It's for these reasons that I continually nourish my adrenal glands with stress-busting food to reduce my stress burden. Coffee and sugar won't cut it as a long-term solution; it's real, unprocessed, adrenal-nourishing food, relaxation techniques and stress reduction that are your true health saviours in adrenal fatigue.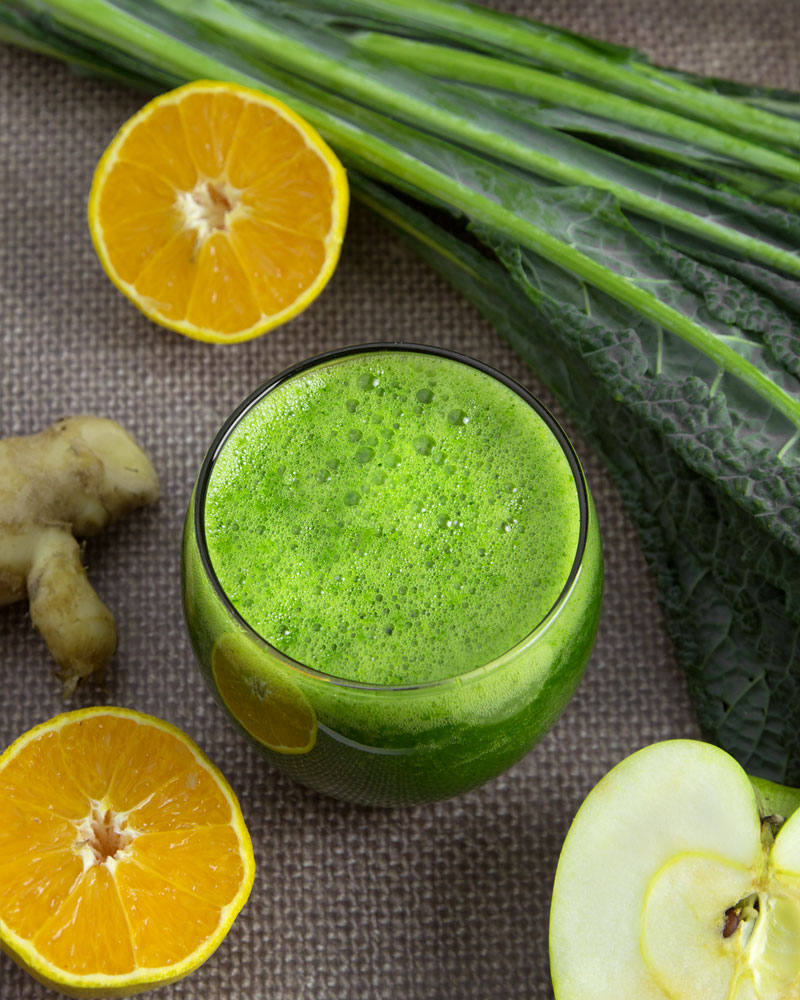 Proper nutritional supplementation is the key to supporting adrenal function, with deficiencies in many vitamins and minerals increasing your susceptibility. A poor diet is one of the predisposing factors for adrenal fatigue as processed foods and fast foods are lacking the essential nutrients vitamin C, B vitamins, essential fatty acids and minerals including magnesium and calcium.
Following these adrenal-friendly food recommendations will provide with a range of nutrients for increased adrenal health and function, help to stabilise your blood glucose and energy levels and aid you during times of stress:
Adopting a wholefood diet – while avoiding junkfood, processed foods and 'food-like products' to remove dietary stressors and to boost your energy and vitality.
Eating five to six servings of fresh vegetables (either raw, cooked, or blended/juiced) to ensure you eat enough fibre and nutrient-rich foods everyday.
Drink herbal teas including dandelion (a digestive, nutritive herb) or licorice (an adrenal specific herb). If possible drink them slowly and mindfully as part of a daily, destressing, me-time ritual to unwind.
Eat more whole protein including lean red meat, poultry, fish including salmon, eggs and plant-based protein sources to increase your energy and give your body the amino acid building blocks needed for balanced mood and hormone production.
Increase sources of probiotic foods including cultured dairy products, kombucha, sauerkraut etc to help with hormonal balance, increasing your immunity, energy and improving mood.
Eat more sources of vitamin C, and supplement with 2-3g vitamin C per day. Include more of the following food sources of vitamin C: chillies, peppers, citrus, dark leafy greens, strawberries, kiwi fruit, broccoli. The adrenal glands contain very high levels of vitamin C, but are easily depleted in chronic stress and adrenal insufficiency.

A good way to put some of these recommendations into practice is to get in the habit of making fresh smoothies and juices daily, made with health-boosting ingredients. This is my Green Adrenal Tonic Smoothie, containing oodles of adrenal-friendly vitamins, minerals and phytochemicals from citrus, kale, apple and ginger.
If you're lacking protein in your diet try adding whey, hemp or raw rice protein to increase your amino acid intake and aid adrenal hormone production. If you want an extra superfood boost, add in some tonic maca  for it's hormone balance properties. Use water kefir or kombucha as your liquid base for a probiotic boost for improved digestion. However you make it, sip it slowly and feel your stress levels lowering with every mouthful.
Green Adrenal Tonic Smoothie
Author:
Alison Murray @ Om Nom Ally
Recipe type:
Beverage, Smoothie
Ingredients
¾ cup water (or water kefir/kombucha/coconut water)
1 cup loosely packed kale leaves, stems removed
1 green apple, cored
1 orange, peeled OR Juice of one orange
2 cm piece of ginger, peeled
optional: 1 tsp maca powder
optional: 1 tsp spirulina powder
optional: 1 serve protein powder of choice
Instructions
Place all ingredients in the bowl of a high powered blender. Blend on high until smooth. Serve immediately
This post is linked to the Eating For Hormonal Balance blogging event, hosted by
Wholehearted Eats
. Other bloggers participating are: