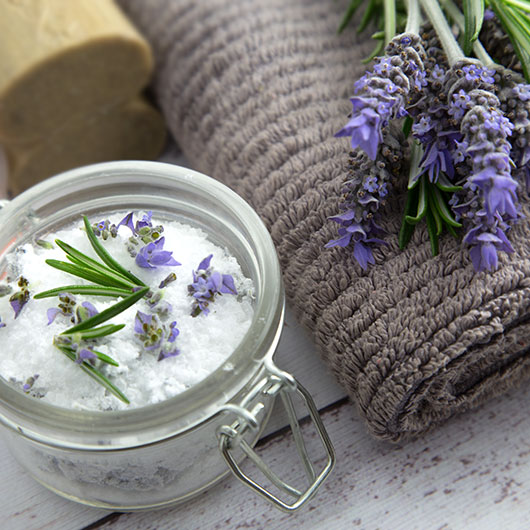 If you've caught me on Facebook or Instagram this week, you've been hearing all about how I hurt my back this past Monday. While normally I pride myself on being able to lug around 20kg boxes of carrots during our vegie delivery at work… I'm apparently notsuperwoman. An accidental nudge from a coworker at an inopportune moment is all it took to render me of action for a few days and I'm still muttering under my breath today any time I have to kneel, lift or bend over. Yowch!
As well as some flat-out bed rest and a marvelous remedial massage this morning, I've been enjoying some very gentle yoga and stretching and eating lots of anti-inflammatory foods (including my Banish Back Pain Smoothie). This has also been the best excuse ever to indulge in nightly baths, made all the more relaxing with an handful of these Back Pain Bath Salts thrown in.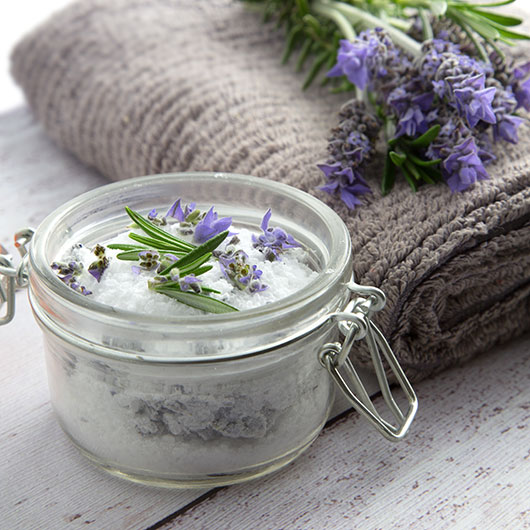 Soaking in an Epsom salt bath is the king of remedies for sore muscles, as the magnesium sulphate content of Epsom salts is readily absorbed through the skin for fast relief of inflammation. While you can simply throw a cup of plain Epsom salts into the tub, a selection of anti-inflammatory and antispasmodic essential oils makes it a doubly brilliant home remedy for back pain, cramping or tired, sore muscles.
With uplifting (yet relaxing) peppermint, rosemary and lavender essential oils, you don't even have to wait until you have muscle pain to indulge. It's also the perfect remedy for general tension and stress. Simply mix up all the ingredients, add a 1 cup bath salts to a running bath, adjust the temperature to liking and jump in with a good book (or a glass of red). Relaxation and relief from back pain and muscle soreness guaranteed!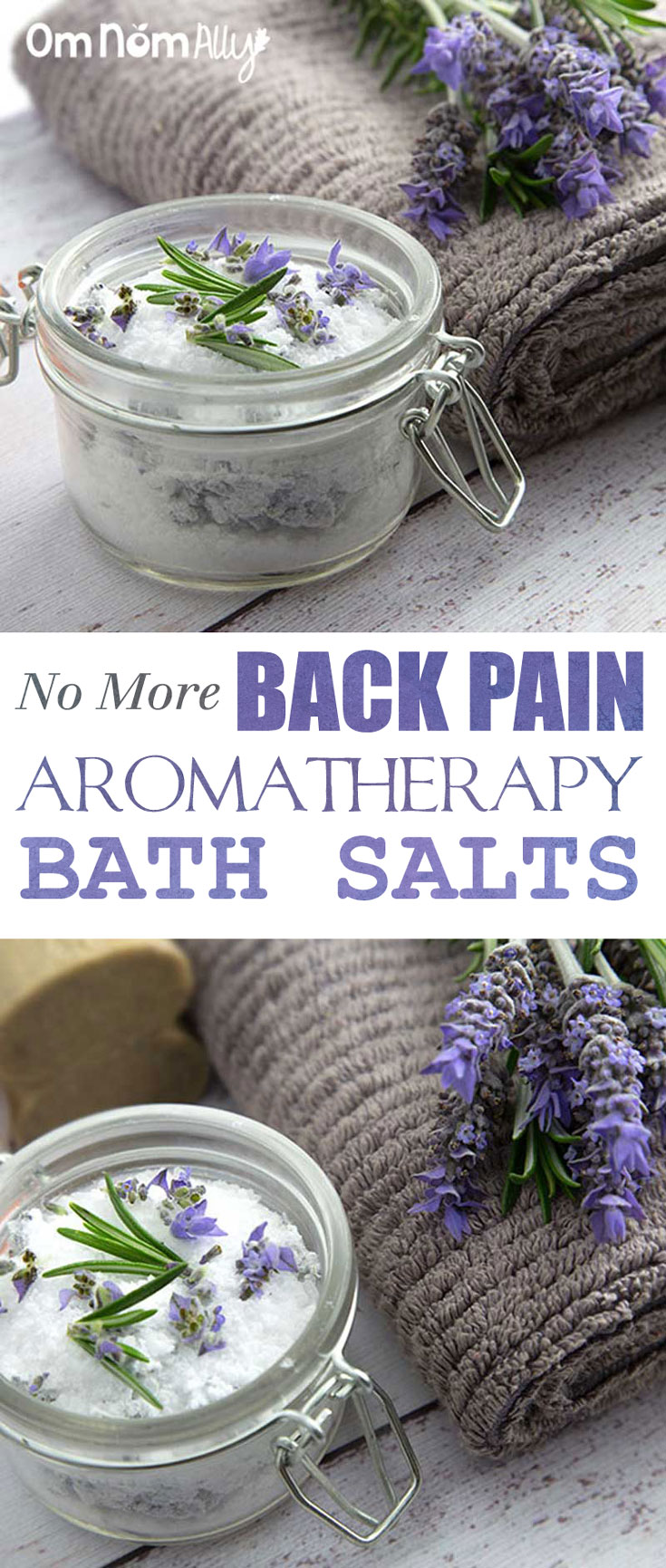 Back Pain Bath Salts
Use this selection of anti-inflammatory and antispasmodic essential oils in your Epsom salts for a brilliant home remedy for back pain, cramping or tired, sore muscles.
Author:
Alison Murray @ Om Nom Ally
Ingredients
2 cups Epsom salts
1 cup bi-carb soda
10 drops peppermint essential oil
5 drops eucalyptus essential oil
5 drops rosemary essential oil
5 drops lavender essential oil
5 drops cinnamon essential oil
2 tbsp dried lavender flowers
1 tbsp fresh rosemary sprigs
Instructions
Mix together Epsom salts and bi-carb soda in a large bowl. Add essential oils and stir well to distribute evenly through salts. Gently stir through dried lavender flowers and rosemary sprigs.
Transfer salts into glass jar/s. Use 1 cup of bath salts per bath and soak for at least 15 minutes.