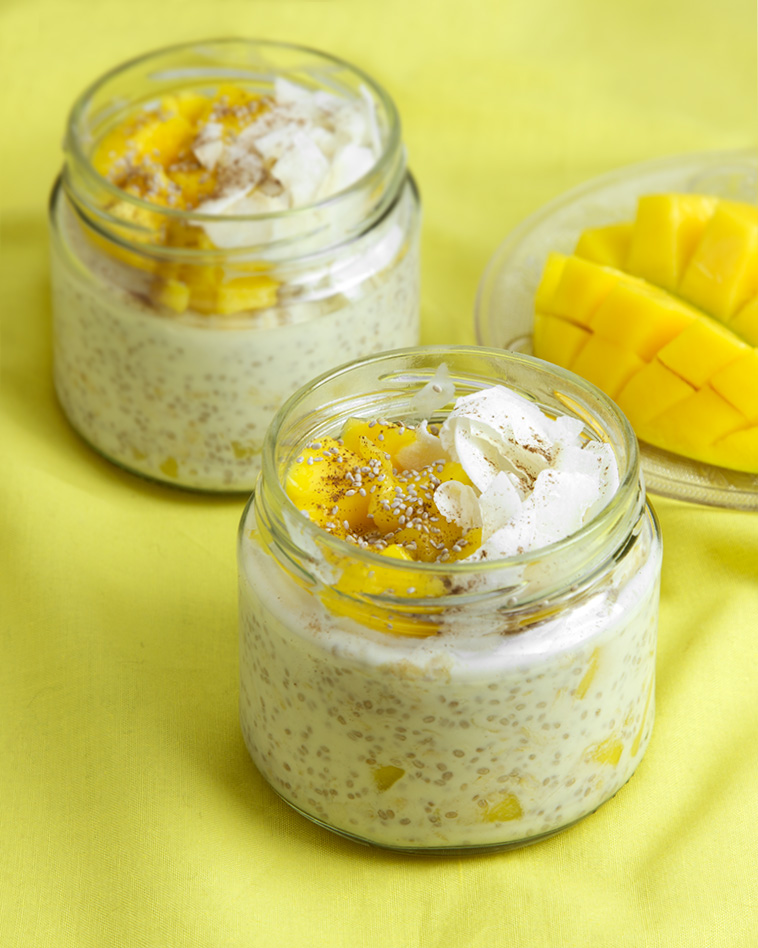 If you rang my online shop and asked for help choosing breakfast products it's more than likely I'd send you a big bag of oats. In my humble opinion nothing beats the taste and health benefits of good ol' fashioned oats. Sure, it's not an option if you have Coeliac Disease (in Australia) or a known sensitivity, but for the rest of us oats can be a fabulous breakfast option that will fuel our mornings better than any other food.
It's the beta-glucan fibre content in oats that gets me so excited, with it's amazing satiety-inducing and cholesterol-lowering actions. It's because of that high-fibre content that a bowl of oats can keep you powering on through your morning, while your friends and family are hanging out for their second coffee or a sugary snack. In summer however there aren't many of us that want to spend ten minutes over a hot stove to make oats – so it's time to soak them overnight instead!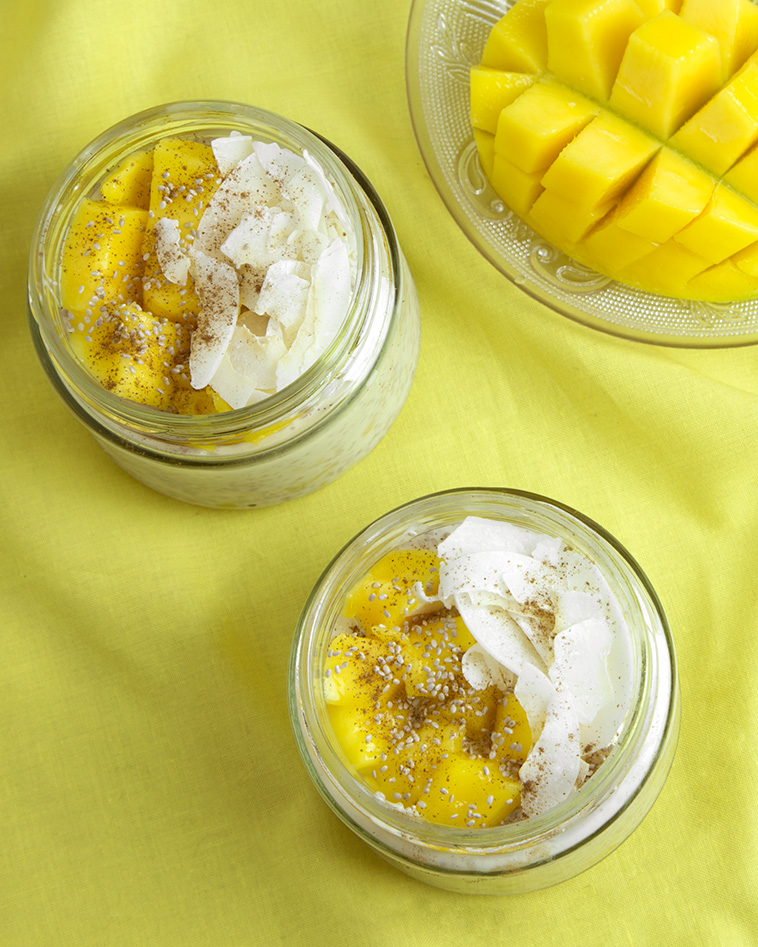 While we should always soak all our grains before eating them (as well as buckwheat, quinoa and amaranth pseudograins) I'm often guilty of skipping this step when I'm in a hurry to get meals prepped. Soaking grains however improves their digestibility and nutrient bioavailability (by decreasing the amount of nutrient-binding phytates) while allowing some fermentation to occur, increasing numbers of beneficial lactobacilli probiotics. The trick is to include soaking times in your weekly meal plan (I'm working on that myself!).
How to soak your grains:
Any whole or rolled grains can be soaked in a slightly acidic medium (water + yoghurt, buttermilk, apple cider vinegar, lemon juice or kefir) and then cooked as normal, though we can also skip this last step if wanting a cool and refreshing change. It's easier in summer to just throw our rolled oats together with yoghurt and some other super ingredients (mmm fresh mango!) and let it chill out overnight in the fridge to become a soft and chewy breakfast delight. Think of it these mango overnight oats as a chilled, tropical breakfast pudding if you like.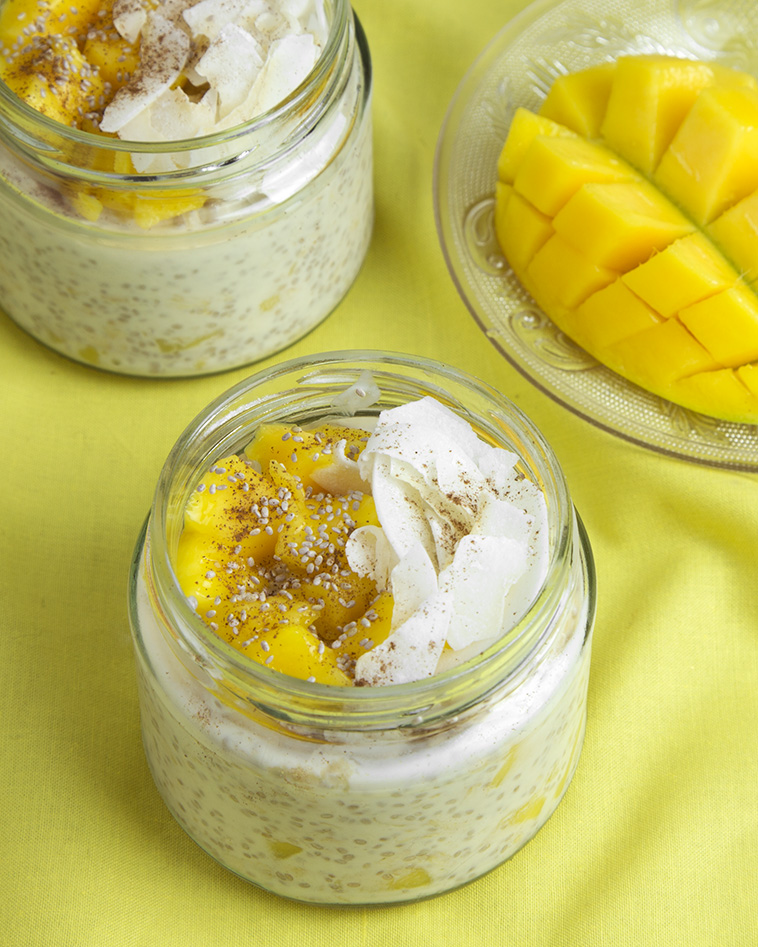 Mango is the flavour of choice for these overnight oats this morning – firstly because they are so sweet and juicy this season, secondly because I keep buying more after forgetting I already have at least two in the chiller. Whoopsies!
This juicy stone fruit is dripping with nutrients including beta-carotene and vitamin C and has a refreshingly tropical, fruity taste. Always remember to buy the deepest coloured mangoes for the highest nutrient concentration and practice your mango cutting skills carefully, slicing the cheeks off on either side of the clingstone before scoring the inside of each cheek and inverting to cut away the pieces.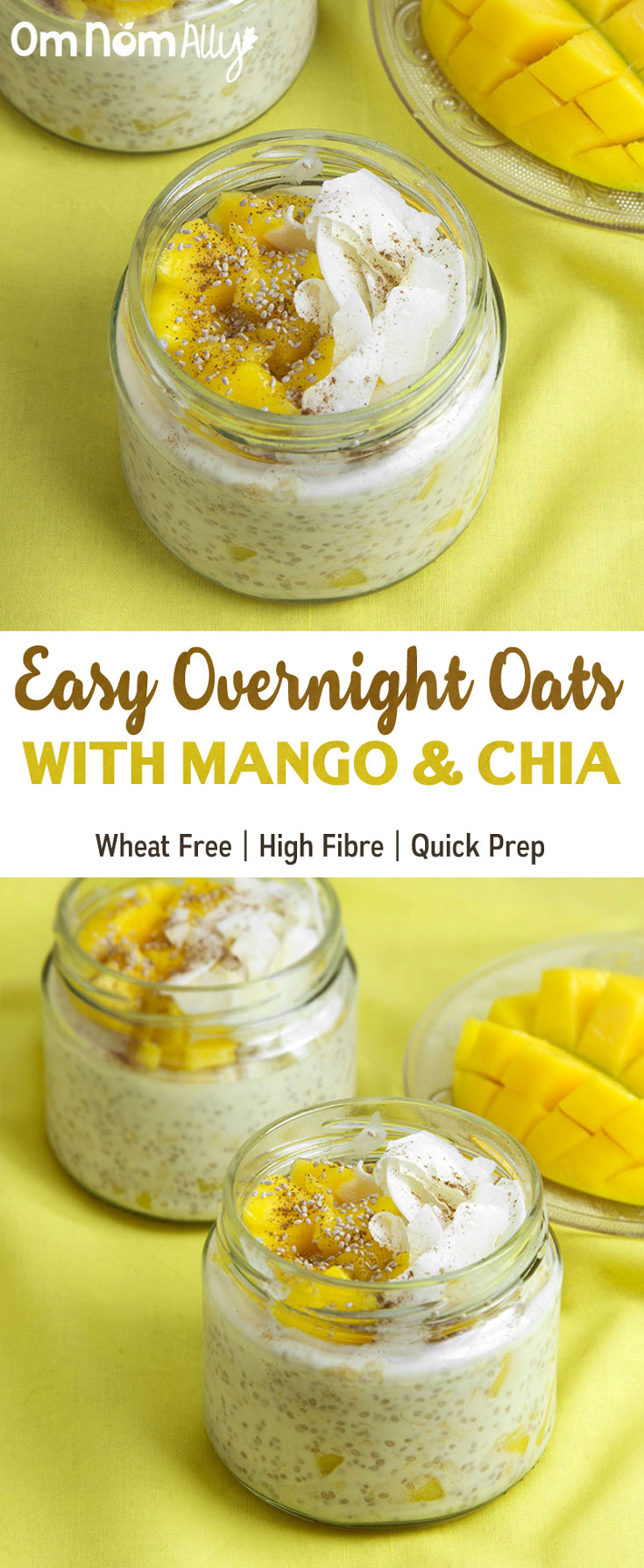 Mango Overnight Oats with Chia
Mango is the flavour of choice for these bowls of overnight oats – dripping with nutrients and natural sweet with a refreshingly tropical, fruity taste.
Author:
Alison Murray @ Om Nom Ally | www.omnomally.com
Cuisine:
Egg-free, Nut-free, Soy-free, Wheat-free, Vegetarian. Gluten-free if using uncontaminated oats.
Ingredients
1 cup old fashioned oats (choose uncontaminated oats for wheat/gluten free)
⅔ cup, organic full cream milk
⅔ cup natural or greek yoghurt
Flesh of one ripe mango, diced
2 tbsp chia seeds
1 tsp vanilla extract
Pinch of celtic sea salt
Toppings:
Flesh of ½ ripe mango, diced
¼ cup flaked or shredded coconut
1 tsp chia seeds
Pinch of ground cinnamon
Instructions
Add all ingredients (except for topping ingredients) to a large bowl, stirring gently to combine. Divide mixture between two 200ml dishes, jars or glasses. Cover and refrigerate overnight.
In the morning remove oats from fridge and top with extra diced mango, flaked or shredded coconut, chia seeds and cinnamon, or any of your favourite nuts, seeds or fruit.