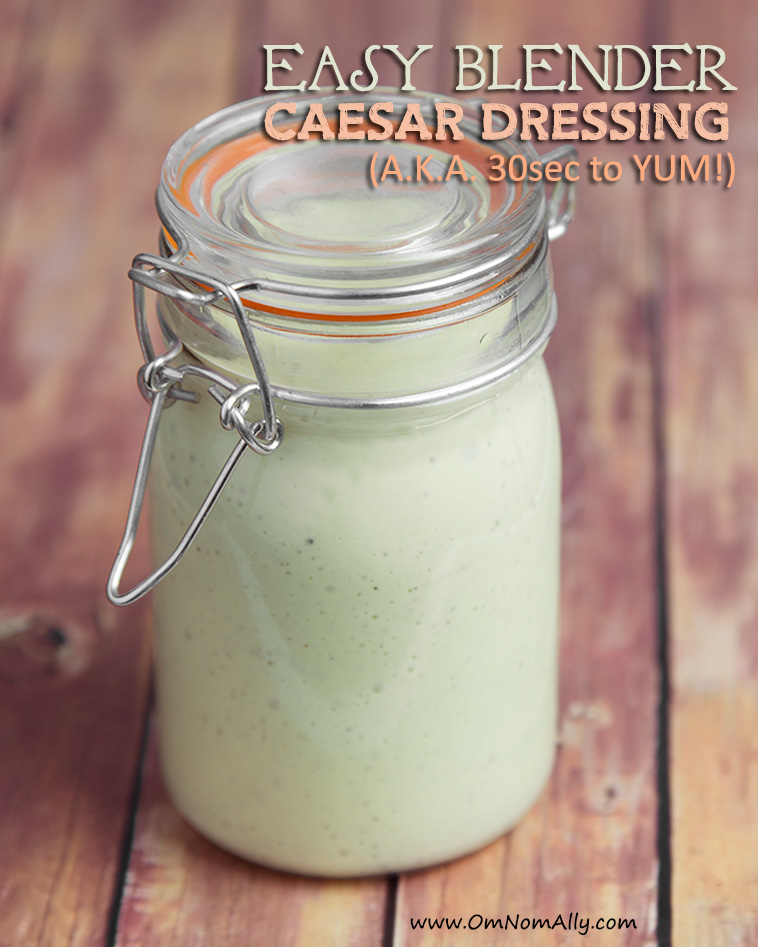 My  mum, more often than not, orders the same thing every time we all go out for a meal – a mighty chicken Caesar salad. If it's on the menu, you can almost guarantee it's going to end up at our table, tossed with a smattering of cheese and croutons and dressed with lashings of creamy Caesar dressing. I've always thought it must be the dressing that seals the deal for mum and as I get older I too appreciate how satisfying a crisp, crunchy and tangy Caesar salad can be. Like mother, like daughter!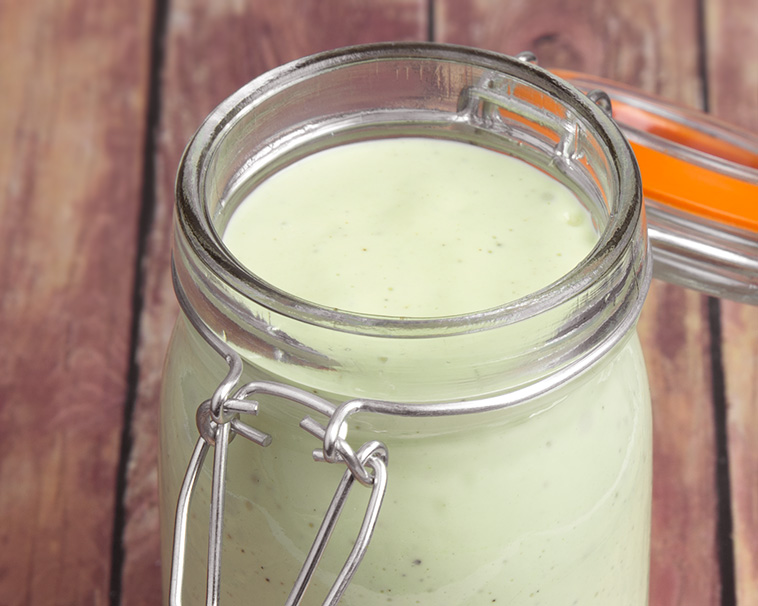 Before I started my health journey I had no qualms buying off-the-shelf dressings and now experience shock when reading what they actually contain. My favourite back in the day was Paul Newman's Caesar Dressing, let's check out it's list of horror ingredients:
Soyabean Oil, Water, Lemon Juice, (10%) (Sulphites), Egg Yolk, Worcestershire Sauce (Barley, Malt, Fish) (Colour [Caramel lll]), Vinegar, Salt, Parmesan Cheese (1.5%) (Milk), Pepper, Mustard Flour, Garlic, Oregano, Vegetable Gum (Xanthan).
There's plenty to turn your nose up at here, how about rancid soy bean oil, sulphite containing lemon juice, added colour (ammonia caramel) and xanthum gum? Instead of eating that hot mess, lets blend our own fast Caesar dressing that contains whole egg, extra virgin olive oil, real lemon juice, garlic and anchovies. No additives and no crap – just the way we like it!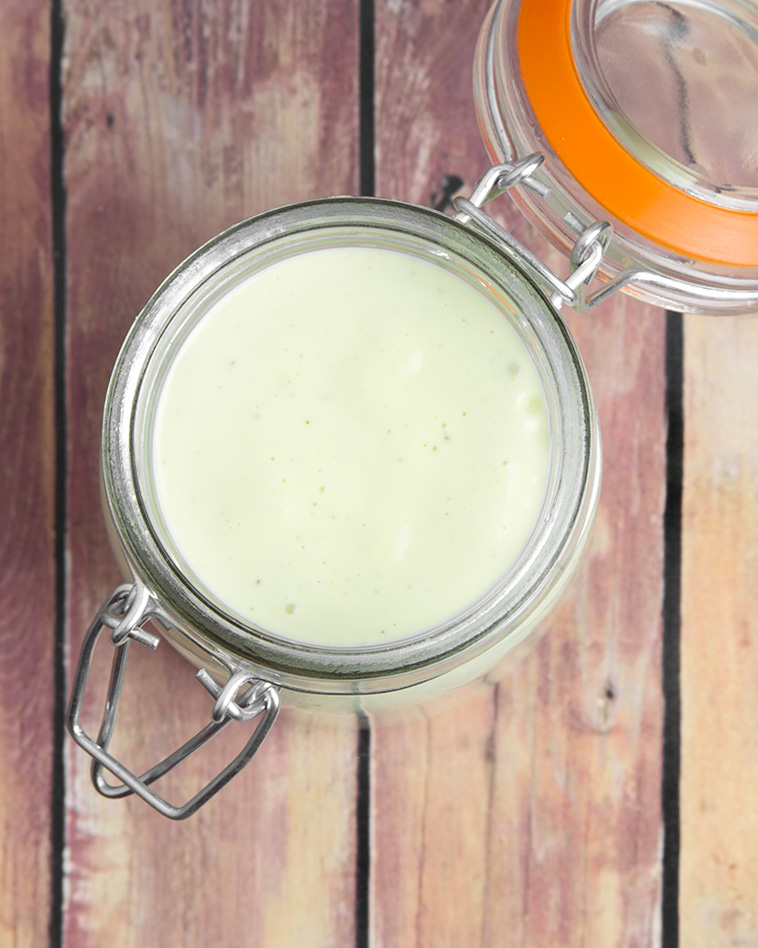 I've seen recipes describing how to  make dressings with an immersion blender but this recipe is even simpler again. Y0u'll need a high powered blender for this emulsifying task, as the Caesar dressing contains ingredients that wouldn't normally blender together easily (lemon juice, olive oil and raw egg).  Depending on the quality of your machine, it may take up to 30 seconds for your blender dressing to be ready – using my Optimum blender it was ready in around 10-15.
Feel free to gently toss this dressing through your Caesar salad with torn lettuce, boiled egg, bacon and all the accoutrements (as my mum would) or try my other favourite way to use it – as a marinade. Place chicken breasts in a shallow dish and pour over enough dressing to cover. Use your hands to thoroughly coat each chicken breast in the dressing, cover and allow to marinate for 30 minutes or overnight to allow flavours to intensify before grilling, pan frying or baking until cooked.
Want to take this idea even further? Marinate and cook the chicken in the dressing, then shred and add to a Caesar salad with a little more of the dressing itself. Perfection!

Easy Blender Caesar Dressing
Use your blender to make this flavourful Caesar dressing containing extra virgin olive oil, lemon juice, anchovies and an organic raw egg.
Author:
Alison Murray @ Om Nom Ally | www.omnomally.com
Recipe type:
Sauces, Dressings, Blender
Cuisine:
Dairy-free, gluten-free, grain-free, Nut-free, Soy-free. Wheat-free. Vegetarian, Paleo.
Ingredients
1 cup extra virgin olive oil
1 large organic, biodynamic or free range egg
juice of 1 large lemon
3 cloves of garlic, minced
2 tsp dijon mustard
4 anchovy fillets
½ tsp celtic sea salt
½ tsp freshly ground pepper
Instructions
Add all ingredients to the bowl of a high quality blender (such as the Optimum series blenders). Process on high for 30 seconds, or until emulsified and creamy. Pour into glass containers, seal and store in the fridge for up to 1-2 weeks.
Notes
Note: This dressing contains raw egg, and may not be suitable for young children, pregnant women, the elderly or people with a compromised immunie system. In these situations you may choose to replace the raw egg with ¼ cup prepared, store-bought mayonnaise.