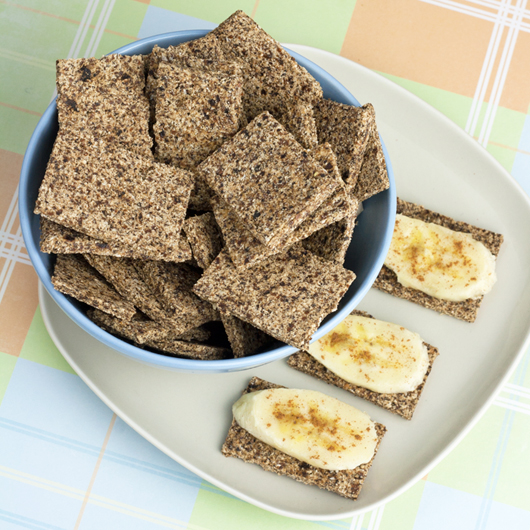 Did you know that hemp seeds aren't actually legal for human consumption in Australia yet:
"Hemp seeds, hemp oil and hemp protein are currently allowed for sale in Australia for Non-Human consumption. Most customers either rub it on their skin, feed their pets or soil. Or take it overseas and consume it freely."
It's ridiculous, right?
I first read about consuming hemp from David Wolfe's Superfoods book, long before I ever saw the oil, seeds or protein available for sale in Australia. I love that it's a complete protein, it's also high overall in it's protein content per gram. A wonderful source of omega 3 and 6 essential fatty acids, please remember that hemp meal (and seeds/oil) needs to be refrigerated or frozen after you open the pack as it can easily go rancid.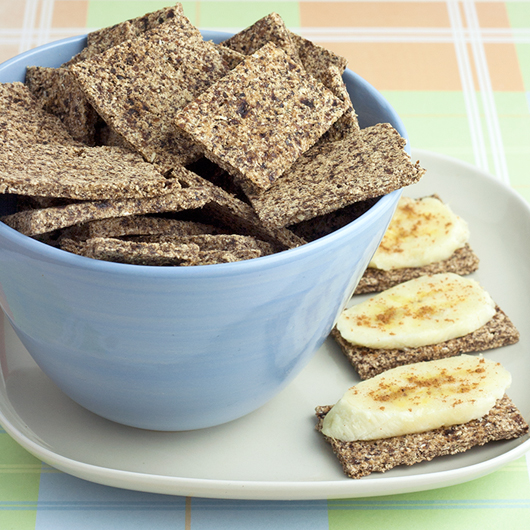 I've been regularly adding hemp meal to smoothies and muesli mixes for a while (I mean… regularly adding hemp to my pet's food of course…) and it's also a great ingredient addition for a sweet, raw cracker recipe. I love to eat these chewy snacks just like the picture shows – with some sliced fruit and a pinch of cinnamon. They are also lovely smeared with a bit of fresh chia fruit jam or to dunk in a sweet dip.
All you need to go a bit crackers is a food processor/blender and a dehydrator or your oven on it's lowest temperature. So lets all tuck in!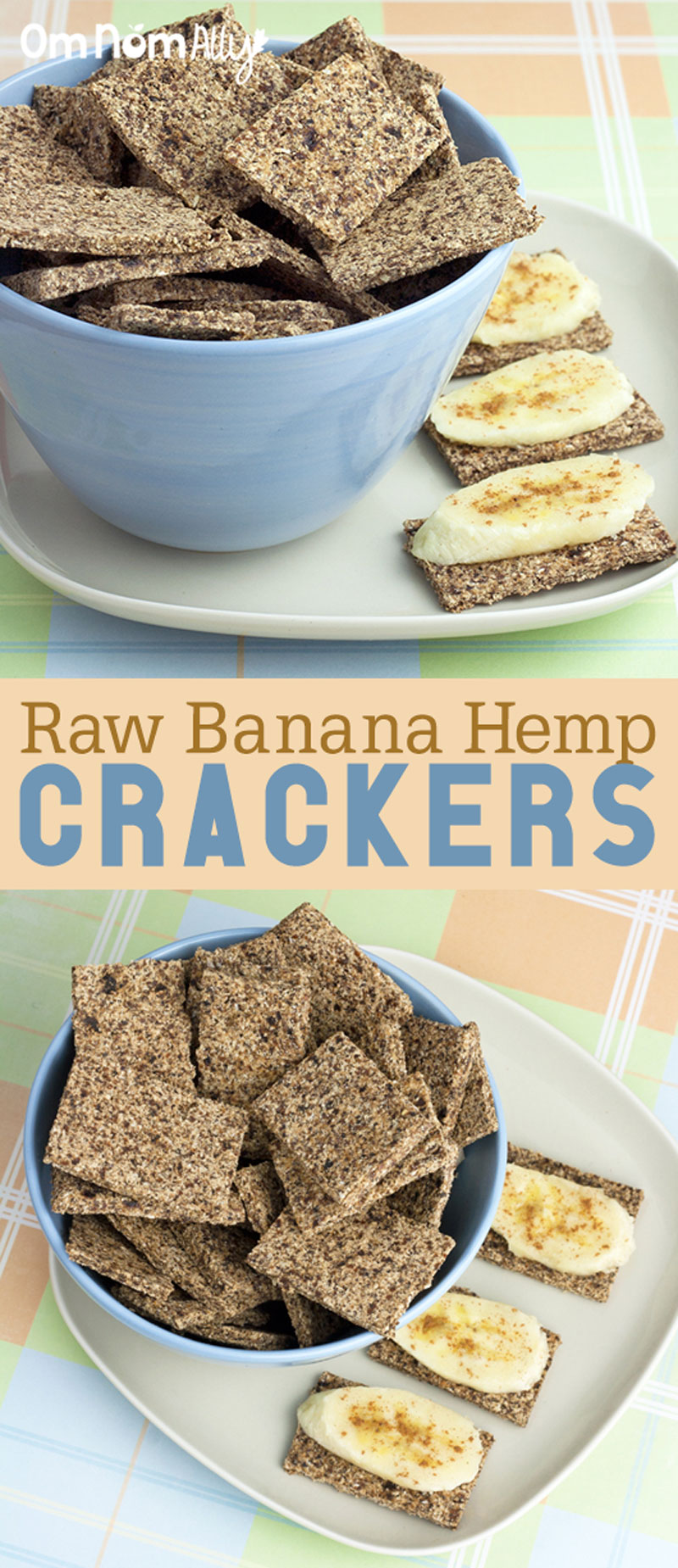 Banana Hemp Crackers
Author:
Alison Murray @ Om Nom Ally
Cuisine:
Dairy-free, gluten-free, egg-free, nut-free, soy-free. Vegan and raw.
Ingredients
½ cup flax meal
½ cup coconut flour
2 tbsp hemp protein/meal
3 medium bananas, peeled
2 tbsp dessicated coconut
¼ tsp vanilla powder
1 tsp cinnamon powder
6 pitted prunes
Instructions
(see notes for oven instructions) Line one tray of a dehydrator with a teflex sheet or baking paper. Add all ingredients to the bowl of a blender or food processor, process until well combined.
Pour mixture onto prepared dehydrator tray and spread out into a ¼ inch thick rectangular shape. Dehydrate for 110F/45C for 8-10 hours. After time has elapsed, carefully flip mixture upside down onto another teflex covered dehydrator tray and dehydrate for another 4-5 hours.
Score crackers into rectangular pieces and enjoy!
Notes
You can also make these crackers in your oven, on the lowest heat setting, for the same time suggestions.
Please check your crackers every few hours during the oven cooking time to avoid burning.
This post is linked to
Tasty Traditions
,
Raw Food Thursdays,
Whole Foods Wednesdays
, 
Gluten Free Fridays
, 
Fight Back Fridays
, 
LHITS DIY Linky
.