Today is the beginning of "Meatless May" in our household. We've been speaking with a financial team about buying/building property and it's been causing me a lot of anxiety as I flip-flop between different decisions. I've been feeling very impatient, indecisive and generally frustrated as I've been unable to get my stress and anxiety under control.
To refocus (ahem.. distract) my monkey mind, Kam suggested a task – writing up a month-long, entirely vegetarian meal plan. 30 dinners with leftovers for lunch, lots of breakfast ideas and healthy portable snacks. The aim? Lowering our food budget, getting us out of a food rut and making us feel vibrant and wonderful (in the face of huge decisions).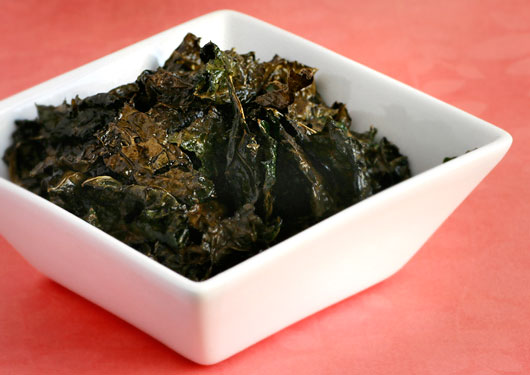 So out came the recipe books, Kam perusing the ones with pictures, me tearing through the rest.  Gazillions of my internet bookmarks were viewed, my kindle books searched and my recipe notes thrown around as we sat and discussed recipes, ingredients and cooking times.  An hour later we excitedly had four weeks of food plans neatly written up. Lots of new breakfast ideas, snacks, shakes, bakes and leftover-friendly hearty mains for cold Melbourne autumn nights.
There are two types of people; those who eat kale and those who should."
To celebrate our future month of vegie madness I made the first thing on the meal plan, these Salt and Vinegar Kale Chips. With heart-healthy olive oil and digestion boosting apple cider vinegar, eating a bowl of chips has never been more satisfying. Rich in brain protecting manganese and tyrosine, the kale is roasted at a low temperture for an hour to protect the nutrients as well as create a delightfully light and crispy chip. May the Meatless May celebrations begin 😀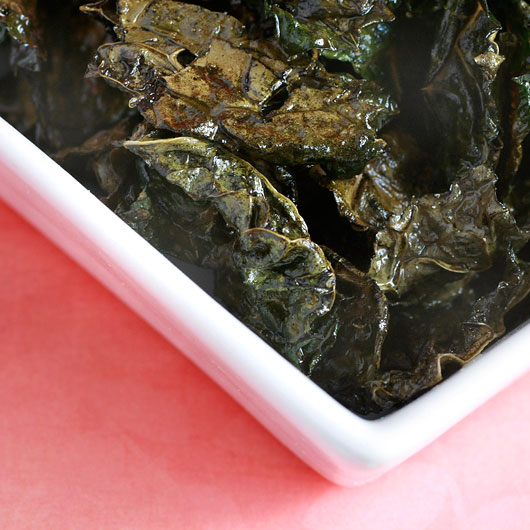 Salt and Vinegar Kale Chips
(dairy-free, egg-free, gluten-free, nut-free, soy-free, vegan)
Author:
Ally @ Om Nom Ally
Ingredients
1 bunch of kale (stems and ribs removed), chopped, washed and dried
1 tbsp olive oil
1 tbsp apple cider vingegar
Celtic sea salt or himalayan salt, to taste
Instructions
Preheat oven to 150C. Place kale, oil and vinegar in a large bowl.
Massage oil and vinegar into kale, ensuring good coverage.
Spread out over lined baking tray in single layer without overcrowding.
Bake for 35-50minutes, checking periodically for crispiness and browning.
Sprinkle generously with salt and enjoy immediately, or place in an airtight container for up to 4 days.