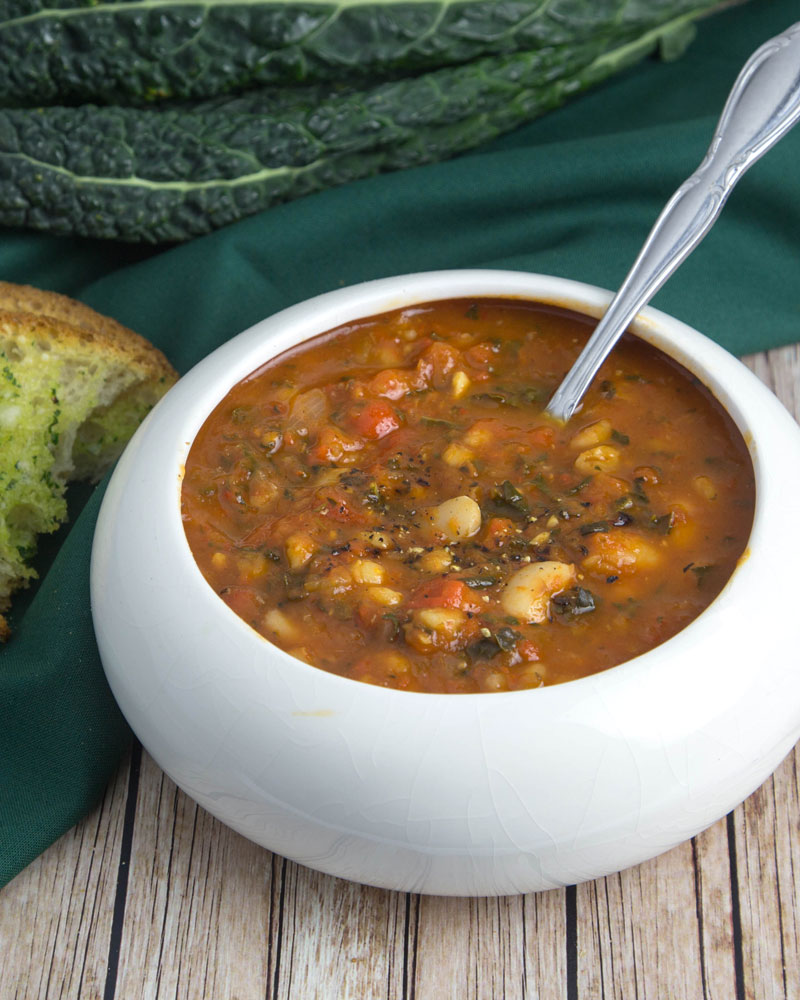 I'm two days into a new job this week and I am loving it. I spent my last post discussing my recent health issues and then this week is a total turnaround. I've had absolutely no joint pain since I started working at my local health food store, something I've attributed to being a much less physical role. I'm sure it also has to do with this job being much closer to my life purpose and passions as a naturopath, as I believe the universe always tries to push you towards what you need. I'm definitely enjoying having more time to deeply connect with my customers to discuss and educate about health (and think about my own).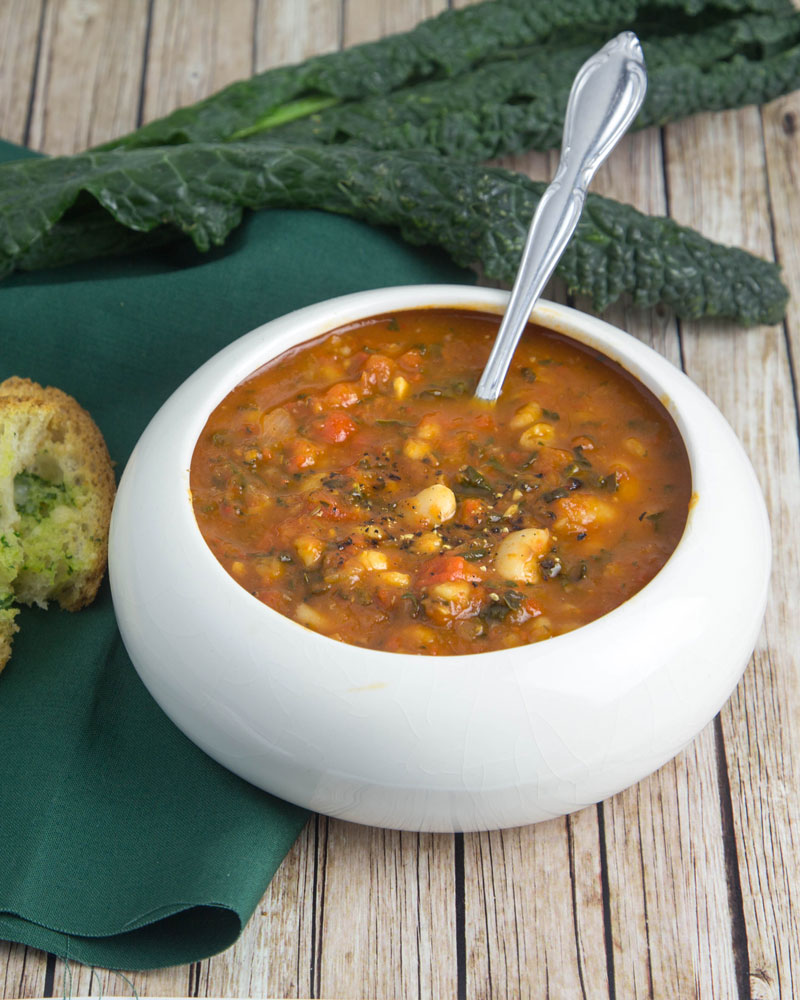 Being pain-free has also given me a much needed boost of energy and I'm excited to take part in Recipe Redux again this month (after I missed the last round). The theme this month is all about recipes that get us 'back to the table', whether they are recipes that invoke childhood memories or your current family favourites. Kam and I don't have a dining table in our little villa, and often don't eat together due to our busy schedules, so for me this theme speaks about the bulk cooking I often undertake so we can enjoy a quick meal together on the couch during the week.
I've made this make-and-freeze roasted capsicum soup a couple of times now, and I think I've got the flavour balance down pat. For added speed I've primarily used jarred roasted capsicum and canned tomatoes when I make this, though it's even better if you have time to roast your own in the oven. Full of flavour and fibre, this roasted capsicum soup tastes rich and full-bodied and is satiety-inducing thanks to the pearled barley and cannellini beans.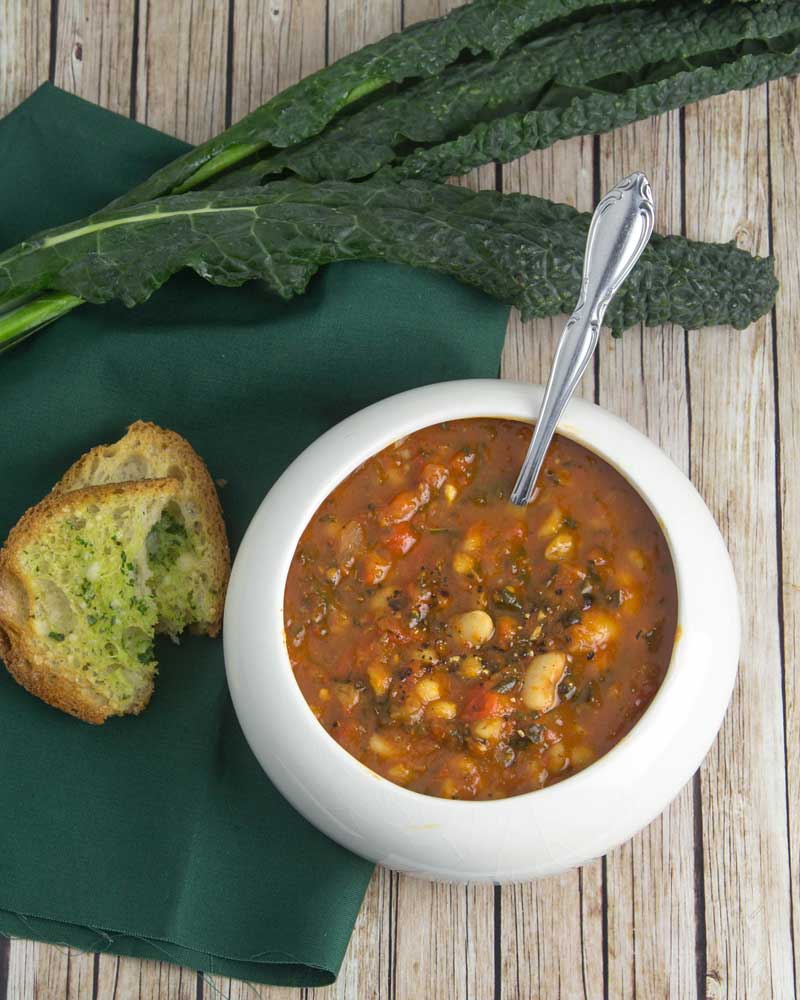 With capsicum, tomatoes and kale, the is chock full of nutrients including high amounts of vitamins A, C and K, as well as essential minerals such as manganese and calcium. It's also rich in beneficial phytochemicals including antioxidant lycopene, anti-inflammatory capsaicin and cancer-fighting glucosinolates. I get about ten hearty servings from this recipe (1 1/4 – 1 1/2 cups per serve), freezing in two-serving batches to be consumed within three months. That's a lot of nutritious soup to help you get 'back to the table', and all for only an hour of your time!
I hope you make (and promptly fall in love with) this soup; make sure you check out some of the other Recipe Redux posts at the end of this page as well. Your new family favourite meals may be awaiting!
xx Ally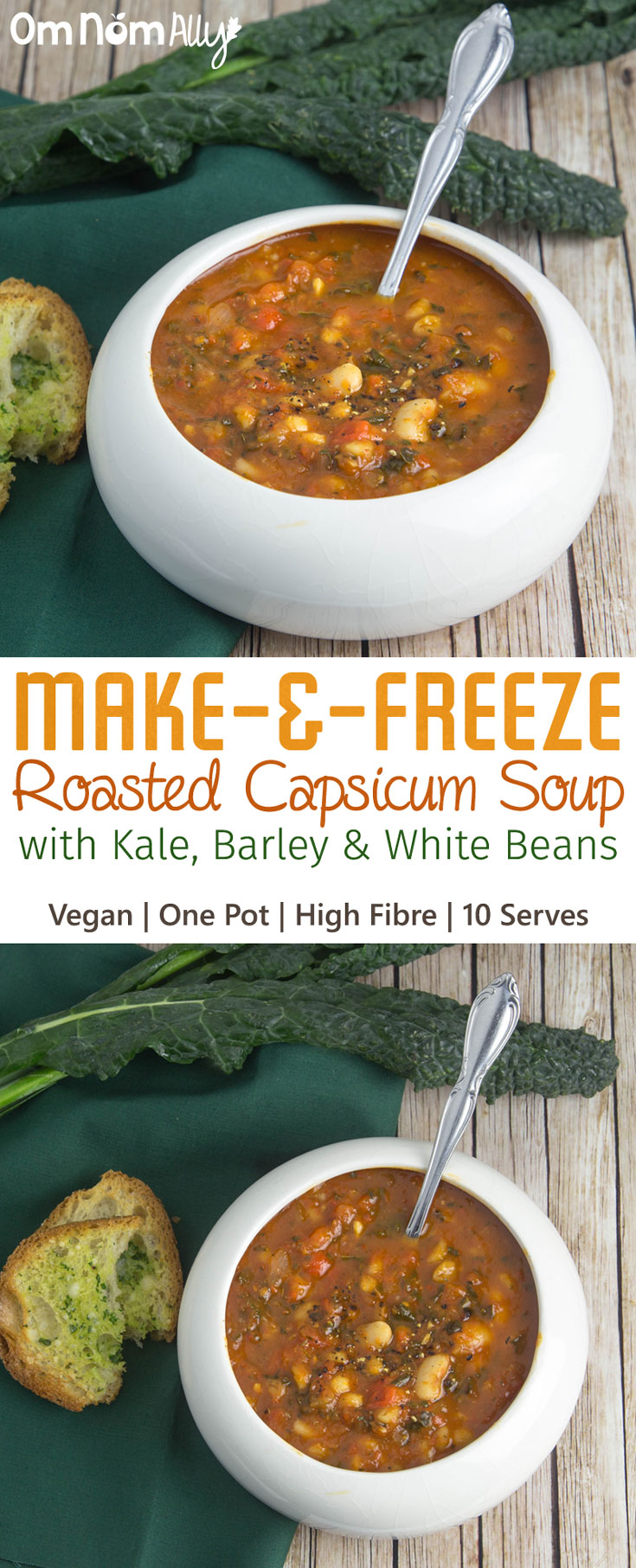 Make-and-Freeze: Roasted Capsicum Soup with Kale, Barley & White Beans
Author:
Alison Murray @ Om Nom Ally | www.omnomally.com
Recipe type:
Mains, Soup, Legumes, Wholegrains.
Cuisine:
Egg-free, Nut-free, Soy-free, Wheat-free, Vegetarian. Vegan depending on ingredient choice.
Ingredients
1 tbsp ghee (or coconut oil for Vegan)
3 medium brown onions, diced
4 large cloves garlic, finely minced
3 400g cans organic peeled tomatoes
1kg jar roasted capsicum, drained
6 cups beef stock (or vegetable stock for Vegan)
4 cups loosely torn Tuscan kale, stems removed
2 tsp dried thyme
1 tsp dried oregano
1 tsp dried rosemary
1 tsp chilli powder
½ tsp black pepper
3 bay leaves
½ cup pearl barley, rinsed
2 400g cans organic cannellini beans, drained and rinsed
Instructions
Heat ghee or oil in a large stock pot over medium-high heat, then saute onions until translucent. Add garlic and saute until softened and fragrant.
Add canned tomatoes, drained roasted capsicum, stock, kale, herbs and spices and bring mixture to a boil, then reduce heat and simmer for 10 minutes or until kale is wilted.
Remove bay leaves and using a immersion blender, roughly puree soup to break up large pieces of vegetables but still keep texture. Add pearled barley and simmer, covered for 40 minutes or until barley is tender. At 10 minutes before end of cooking time, add cannellini beans.
Taste and adjust seasonings, serve with sourdough bread.
[inlinkz_linkup id=548736 mode=1]