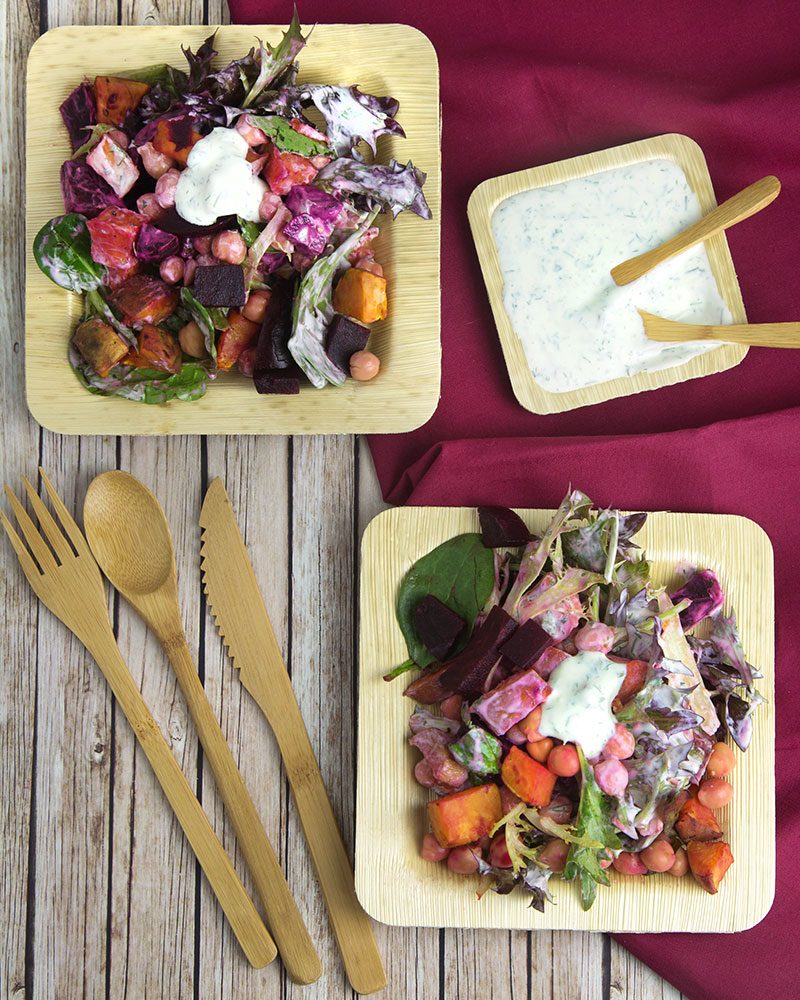 One of my favourite things about having a food blog (besides eating and writing about food) is buying food props. and nothing makes me happier than a thrift store or second-hand market buy that allows me to recycle and reuse homewares that would otherwise be thrown away. That's why I was really exciting to receive my package from the lovely Restaurantware team lately, filled with some of their amazing eco friendly tableware – a range that includes sustainable plates, cutlery and serving ware made from bamboo, wood or paper and available US-wide.
In my parcel I received some Bamboo Veneer Plates and Bamboo Cutlery (pictured above), Paper Drinking Straws in various colours (pictured below) and two sizes of Knotted Bamboo Picks (skewers). The bamboo products have a beautiful feel and look, with solid feeling cutlery and all pieces were easy to use clean. I've actually been after a set of bamboo cutlery for work lunches and travelling for a while now, so these arrived in a case of perfect timing.
The above products all have a very picnic-y feeling to them for me and I'll absolutely be packing them in my picnic travel kit with some light meals like this Beetroot, Sweet Potato & Chickpea Salad with Herbed Yoghurt Dressing (find recipe at the bottom of the page) for lazy outdoor lunching when summer rolls around. Lightweight, yet durable, I also love that these stylish and eco-friendly products are all compostable and biodegradable for when they eventually do start to break down.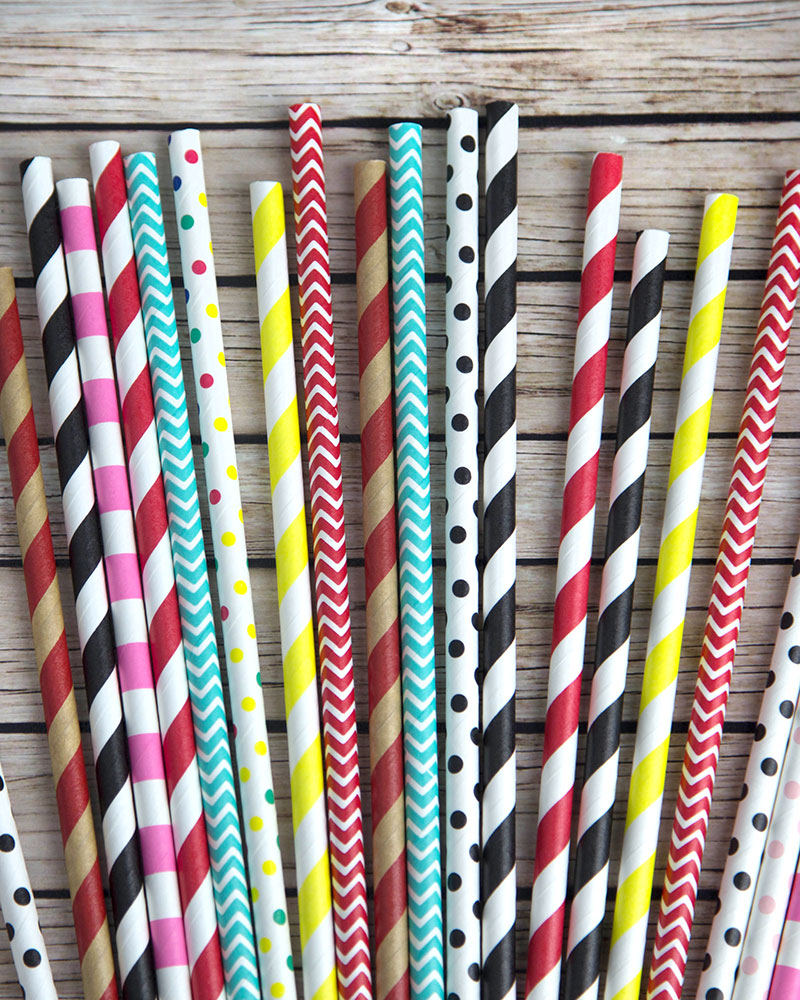 Upon opening the pack of straws I was excited by the variety of colours and patterns in the selection I was sent. I'm a juicing and smoothie addict and can't wait to feature these pretty straws in recipe posts over the next few weeks and months (like the Berry-Beet Rooibos Smoothie at the bottom of this post). Though made of paper, these straws are surprising durable and lasted a long time in various drinks without becoming soggy or softening. While they can't really be reused again these straws can of course can be composted or recycled as well, a vast improvement over plastic ones that just end up in landfill.
Designed for restaurants and or any catered event that promotes health and sustainability, Restaurantware sells most of their products in bulk (available in lots of 10-500 depending on the individual item), that would also make there range of sustainable products a good choice for parties or large home get togethers. The straws are an even better buy however as they are sold in single packets of 100 straws, making it an easy choice to buy a few packets of the delightful colours and patterns available for all your healthy sipping needs. Keep an eye out in future posts as I bring out these eco-friendly products in my photo styling, or head to the Restaurantware website, Facebook or Twitter pages for more information and their full catalogue.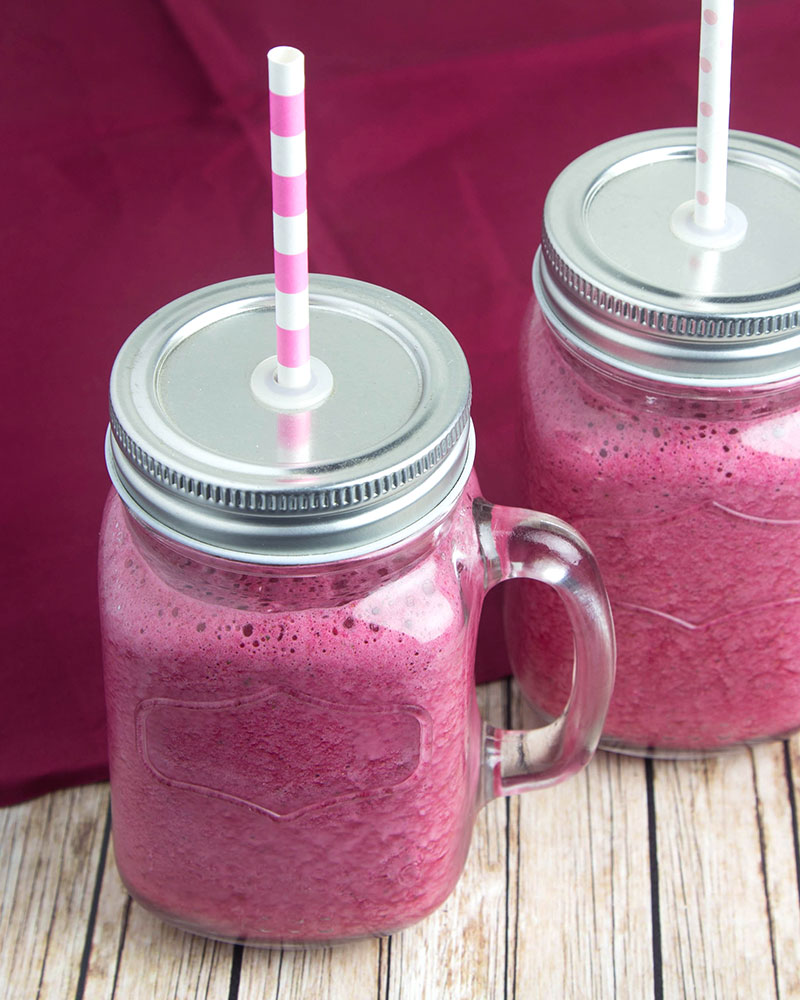 Beetroot, Sweet Potato & Chickpea Salad wih Herbed Yoghurt Dressing
Roasted beetroot and sweet potato come together with a herbed yoghurt dressing in this anthocyannin and carotenoid rich salad. If you want a little more 'tang', feel free to add a little feta or goat's cheese, or a good squeeze of lemon juice.
Author:
Alison Murray @ Om Nom Ally | www.omnomally.com
Cuisine:
Egg-free, Gluten-free, Grain-free, Nut-free, Soy-free, Wheat-free, Vegetarian.
Ingredients
500g sweet potato, diced into 2cm cubes
1 tbsp olive oil
salt and pepper, to taste
3 medium beetroot, washed and stem and root trimmed
1 400g can organic chickpeas
2 cups baby salad leaves, loosely packed
1 cup Greek yoghurt
2 tbsp fresh mint, coarsley chopped
3 tbsp fresh dill, coarsley chopped
salt and pepper
Instructions
Preheat oven to 200C. Line a baking tray with baking paper and add sweet potato, tossing with a little olive oil and seasoning with salt and pepper.
Wrap beetroot in foil and add beetroot, and sweet potato tray to oven, baking for 40 minutes. Shake sweet potato tray once during cooking time. Remove all items from oven once baking time has elapsed and allow to cool completely.
Once cooled, remove foil from beetroot and peel skin. Dice beetroot into 2cm cubes and place in a large bowl. Add sweet potato, chickpeas, and salad leaves and mix well.
In a food processor, process Greek yoghurt, herbs and seasoning until well combined. Pour over mixed salad and serve immediately.
Berry-Beet Rooibos Smoothie
This smoothie is bursting with antioxidants of berries, beetroot and refreshingly chilled rooibos tea.
Author:
Alison Murray @ Om Nom Ally | www.omnomally.com
Recipe type:
Smoothie, Blender
Cuisine:
Egg-free, Gluten-free, Nut-free, Soy-free, Wheat-free, Vegetarian. Dairy-free and vegan depending on protein powder choice.
Ingredients
1 cup fresh or frozen organic raspberries
1 medium beetroot, peeled and coarsley chopped
2 cups brewed rooibos tea, chilled
1 handful fresh mint leaves
2 scoops protein powder of choice
1 tbsp chia seeds
Instructions
Add all ingredients to the bowl of a high-powered blender. Process on high until blended and smooth. Pour into two glasses and serve.