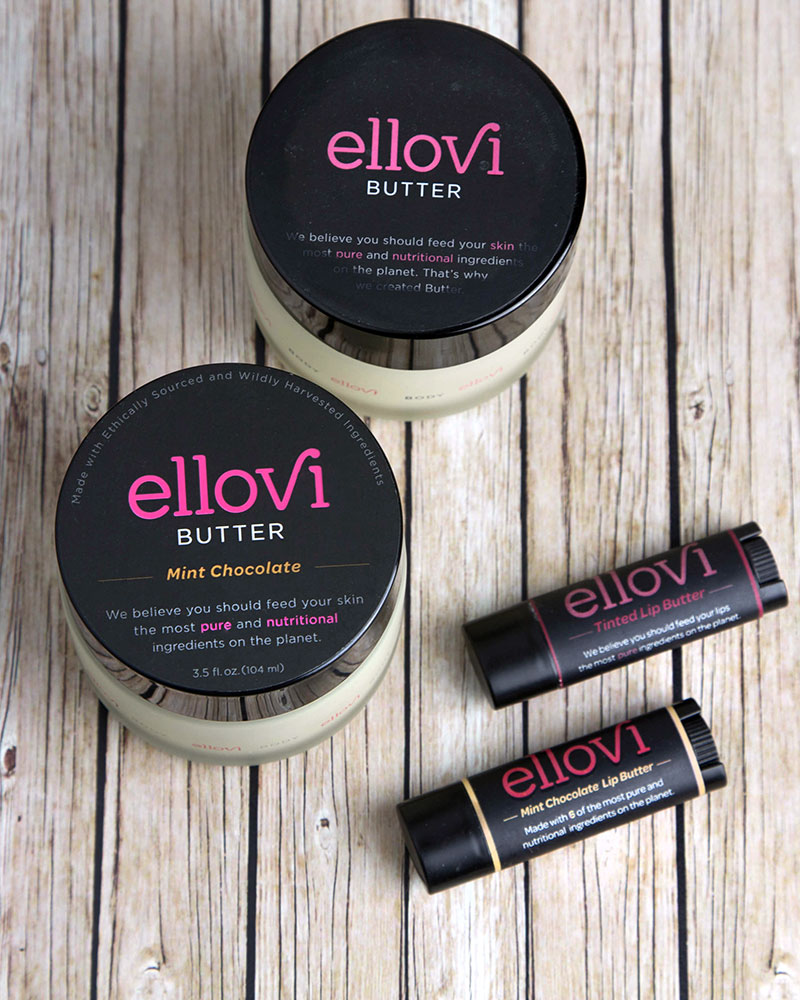 My Ellovi addiction has gone into overdrive this month – not only do they make my favourite body butter on the planet, but now there is a Mint Chocolate Butter and lip butter in the range. I know it's 100% safe to ingest, but seriously stop me before I try to eat this one. It smells divine!
When it comes to body butter, sometimes less is more and like the original formula Ellovi Mint Chocolate Butter relies on just a handful of natural ingredients (including mango, coconut and Ghanaian marula oil with cacao and shea butter) for their deeply nourishing face and body moisturiser. 100% raw, vegan and cruelty free, I most often use my Ellovi as an all-over moisturiser after showering with some extra attention on my dry elbows and heels. As mentioned in my first review, a little Ellovi goes a long way (so scoop with your finger and not with your hand) and glide the oils over your skin as they start to melt on contact with your body. While I don't use cacao butter on my face (as it tends to gives me acne), for less sensitive skin you can also apply this as a SPF 15 sun-block on your face under makeup (go, go coconut oil!).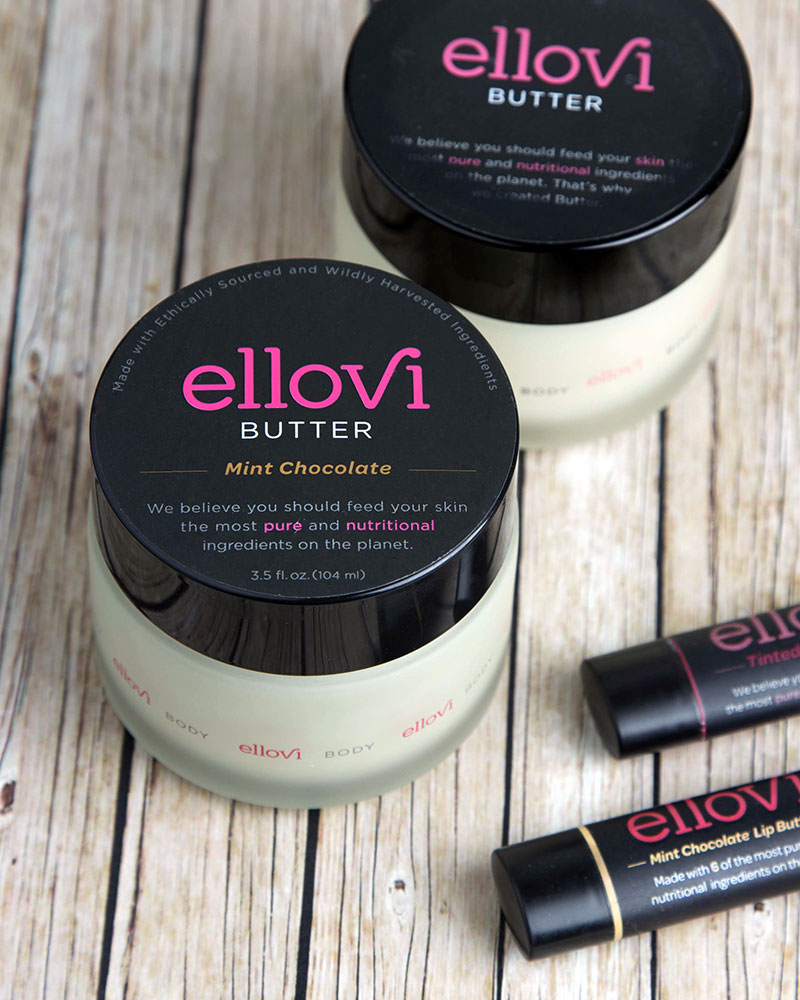 Like the original and vanilla Ellovi, the Mint Chocolate Butter is 100% concentrated and contains no water, fillers, preservatives or parabens. What makes this butter stand out however is the  the intensely, sinfully, sweet scent of mint-infused chocolate. Applied straight out of the shower, it becomes a light, though invigorating, scent that stays with you for hours (and has everyone wondering if you've got some Lindt dark mint chocolate stashed on your person). I've certainly made a few new friends this month by wearing it!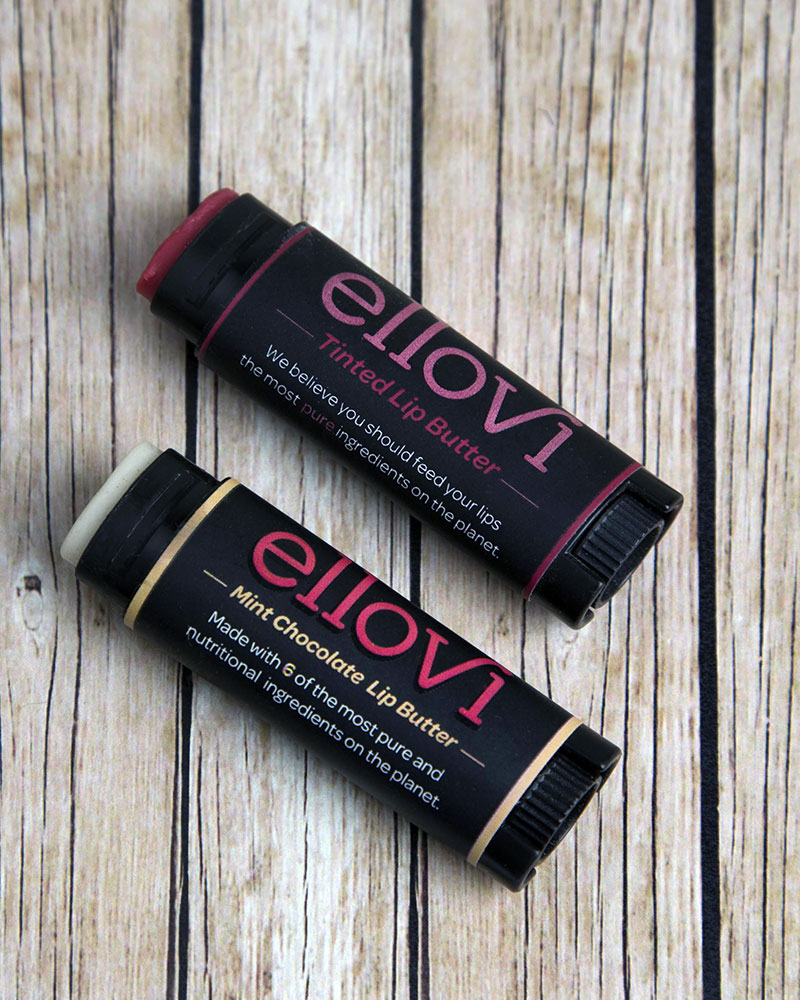 The Mint Chocolate Lip Butter is another fantastic addition to the Ellovia range that miraculously releases me of my mid-afternoon chocolate cravings. I've also got their Tinted Lip Butter that I sometimes use for a pop of colour, but I do find myself reaching for the Mint Chocolate much more often again. While some other natural lip balms can go on a bit blotchy or clumpy, the Ellovi Lip Butter products are smooth and moisturising (but aren't glossy). These balms are therefore perfect for dry, chapped lips and as they have similar ingredients as the butter, you can use the un-tinted balm as a spot remedy for dry skin on your face and body. I love multipurpose beauty products!
I thought it would be hard to beat my affection for the original Ellovi Butter, but they've done it. I only ever want to smell like choc-mint from now on thanks to the new arrivals in the Ellovi Butter and Lip Butter range! You can buy my favourite beauty products for yourself from the Ellovi website, with the Butter selling for $26US/104ml and the Lip Butter for a bargain $5US. Make sure you also join their Facebook, Twitter and Instagram communities for natural health and beauty inspiration.