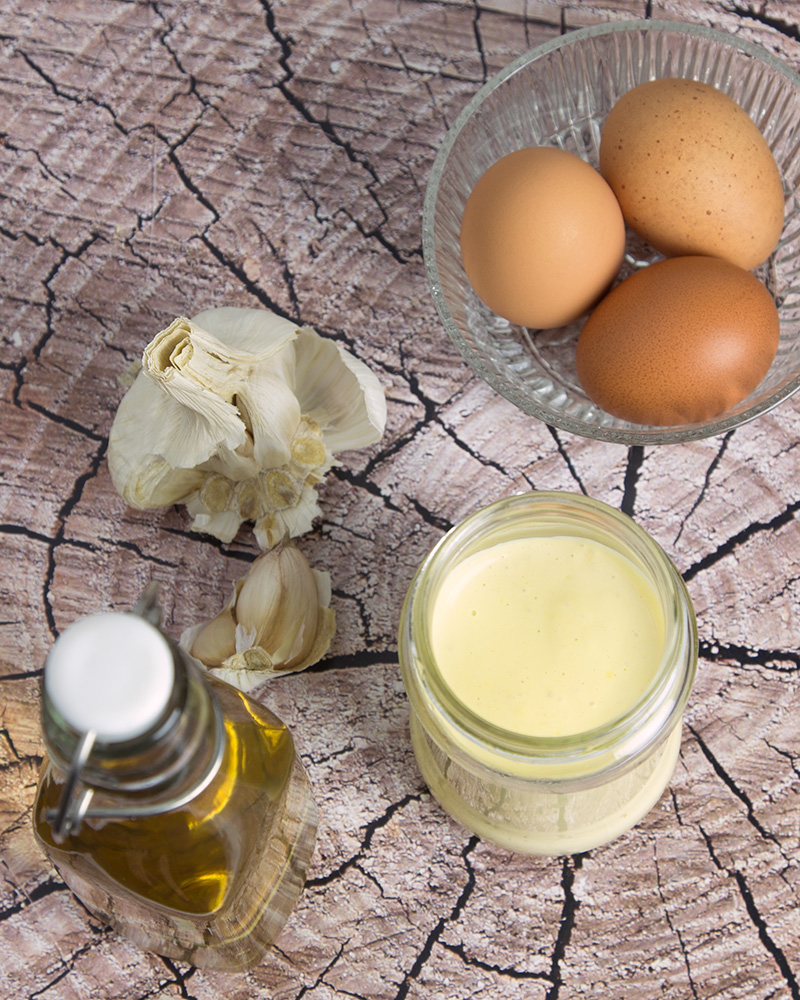 What do you do when you're making aioli at 9pm and have completely run out of lemons? Send the boyfriend to the supermarket in the middle of the night? Nah. Give up, aioli-less and go to bed? Hah – yeah right! What we need is another liquid ingredient that tastes tangy, zingy and acidic… You guessed it, it's apple cider vinegar to the rescue!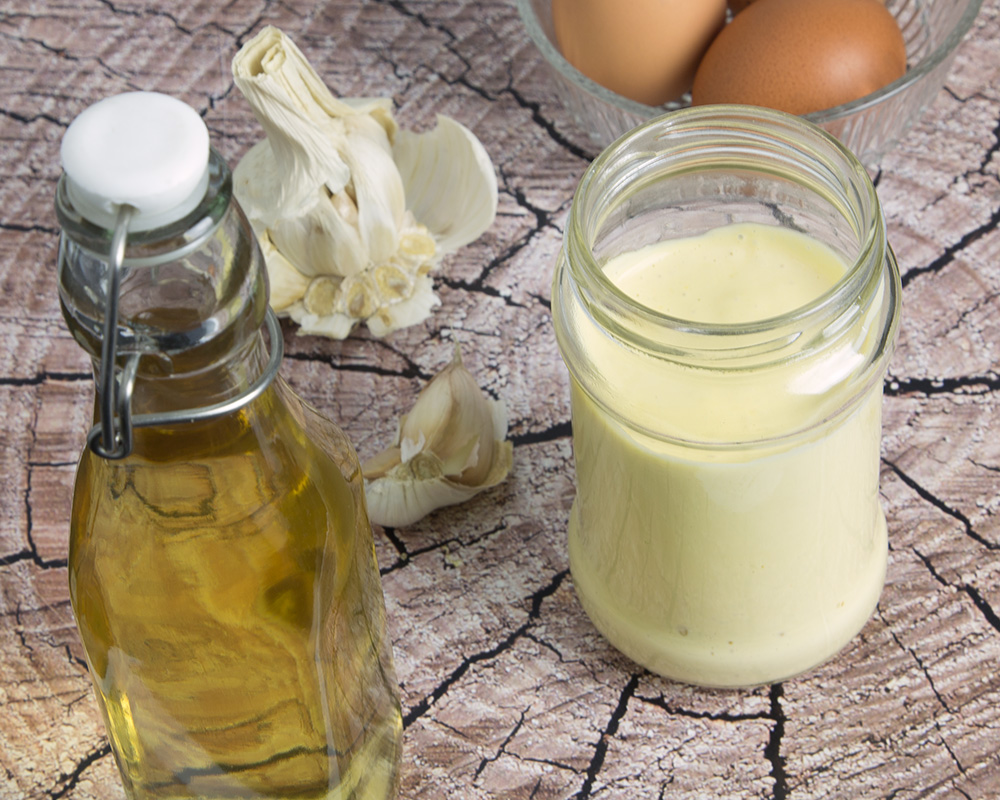 Pete Evans recently did a blog post on his love affair with lemons, but he's not the only one enamoured with the intense burst of flavour that a fresh lemon juice can bring to any meal (squeeze it on everything!). ACV is a great substitution when life leaves you bereft of lemons however -perfect for tangy vinaigrette salad dressings or marinades, as a raising agent in baking (combined with bicarb soda) or a healing tonic when taken in warm water after waking. It also saves me from having to push Kam out of the front door to buy lemons when I need to make tangy aioli to accompany our dinner!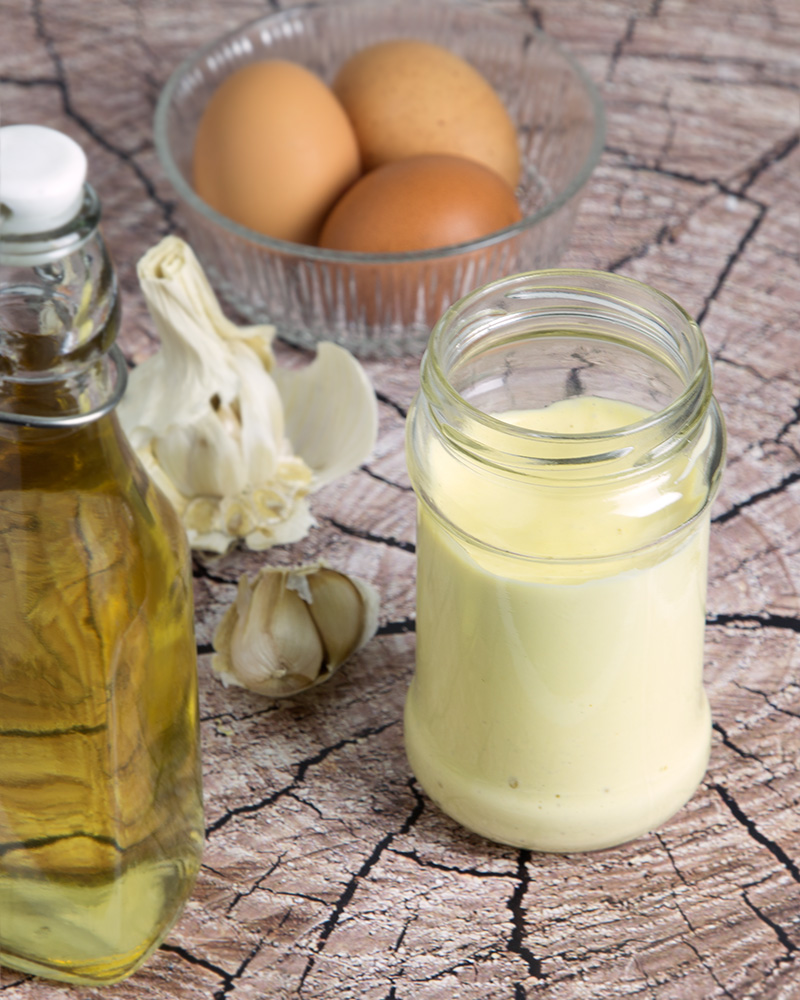 A creamy, garlic and olive oil emulsion, aioli differs from mayonnaise as it contains only the egg yolks (instead of the whole egg) and is traditionally emulsified with a mortar and pestle and some elbow grease. I'm a rebel however (and lazy!), so I instead prefer to let my Optimum blender do the job for me as it makes easy work of suspending easily-separated ingredients. The result is a creamy, garlicky, tangy ACV-based aioli which is ready to serve in less than 30 seconds – and in this case, no lemons required!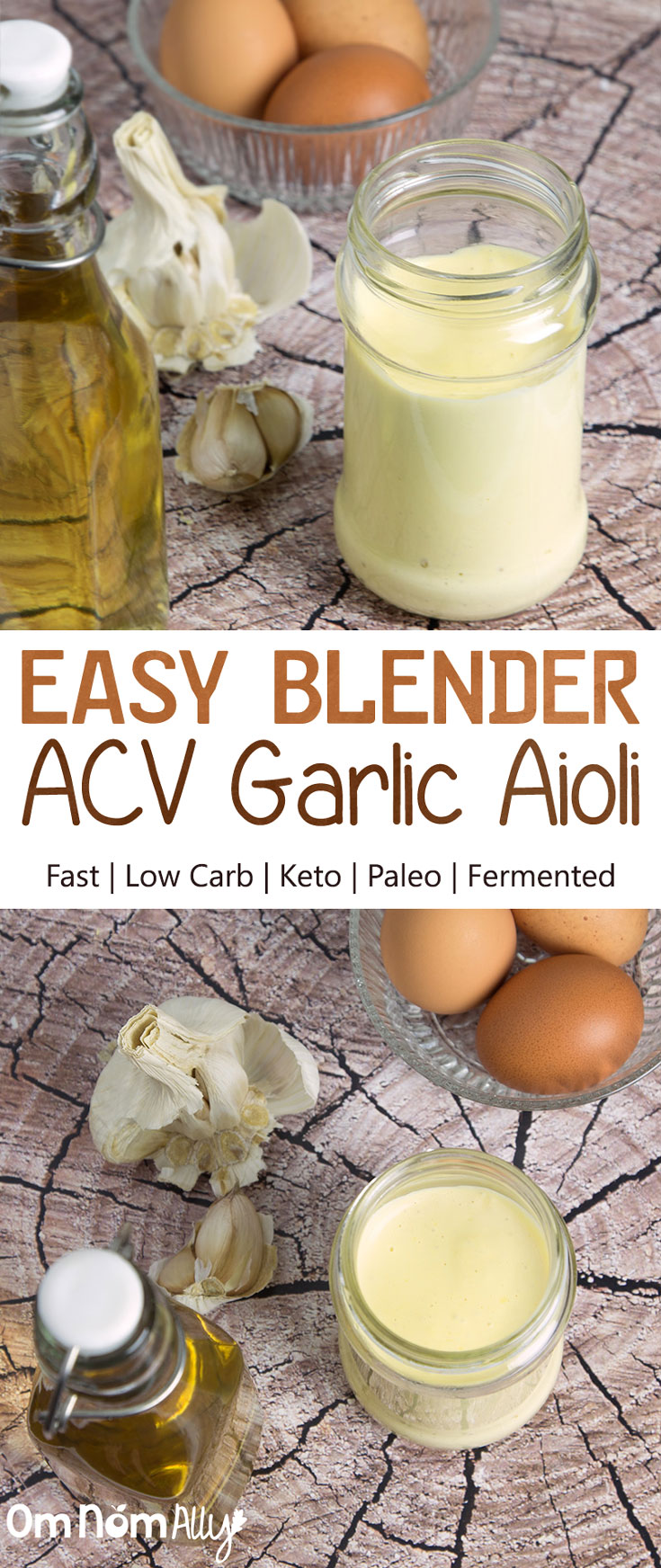 Easy Blender Apple Cider Vinegar Aioli
Author:
Alison Murray @ Om Nom Ally | www.omnomally.com
Recipe type:
Condiment, Dressing
Cuisine:
Dairy-free, gluten-free, grain-free, nut-free, soy-free, wheat-free. Vegetarian and Paleo.
Ingredients
3 egg yolks
2 tbsp apple cider vinegar
6 cloves garlic
pinch of salt and pepper, or to taste
¾ cup olive oil
Instructions
In order, add egg yolks, apple cider vinegar, garlic and seasonings to the bowl of a high-powered blender and blend on high for 15 seconds, or until well combined.
Keep blender running on a medium or high speed setting and add the olive oil in a thin, steady stream and then blender for a few seconds more until completely incorporated and emulsified.
Pour aioli into a sterilised glass jar and serve immediately, or refrigerate for 2-3 weeks. Serve at room temperature.