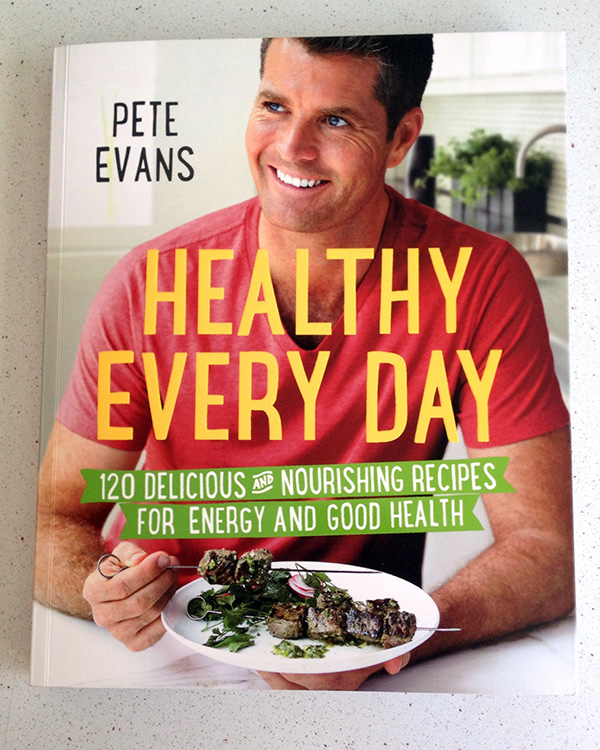 Yes, this book does have a recipe for activated nuts (teeheehee).
I've been wondering this week how Pete Evans will cope with hosting the upcoming 2015 series of MKR, with all the inevitable gluten, refined sugar and dairy-laden recipes. I wasn't surprised when I read he quit the hosting gig shortly after the close of last year's season, as he's recently become a strong advocate for a paleo or primal diet. The choice to continue hosting a cooking show that isn't congruent with the personal image/health message you are spreading is an interesting choice and perhaps we'll see a shift in the content or cooking we see in the 2015 series? I would love to see more health-minded cooks like Luke and Scott from 2013 (I own all three of their book releases so far). At the very least the upcoming press will be very interested following his outspoken (yet justified) outrage against processed foods and the Australian Dietician's Association.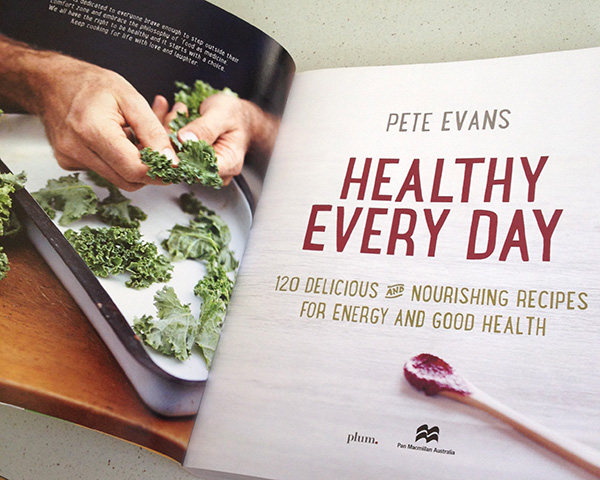 I don't follow a "named diet", but my bookshelves are filled with some amazing paleo cookbooks for good reason – they all focus on from-scratch, real food recipes. I actually have a few of Evans' cookbooks, both pre- and post-paleo diet and this acclaimed chef and health coach has shown in Healthy Every Day that he has a knack for making simple yet spectacular dishes out of accessible superfood ingredients. Note: Except for the sprouted seed bread on page 23 – a customer at work came in one day to buy everything to make this bread and it would have cost over $100. That's NOT accessible to the everyman (i.e. not a naturopathic student like me) who doesn't have Pau d'arco powder, maca or slippery elm bark on hand.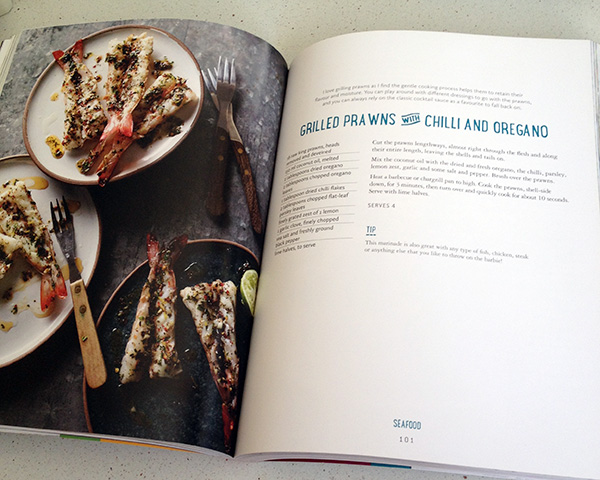 This is a book filled with gorgeous veggie-laden meals and plenty of (sustainable) meat and seafood dishes, all peppered with travel or family anecdotes and paleo diet advice. There's a reason Pete Evans is such a well-loved food personality in Australia (besides those piecing blue eyes) and his passion for wholefoods and seafood in particular leaps off the page with enticing dishes such as Salmon with Pomegranate and Herbs (p. 92) or Grilled Prawns with Chilli and Oregano (p. 100). This book has a little bit of everything however and I found myself thumbing over the basics, stocks and sauces over and over. I like to mull over flavours and the base of a dish before I add ingredients and Evans has it covered with four stock recipes (p. 35), lots of homemade condiments and some absolutely fabulous dips and spreads.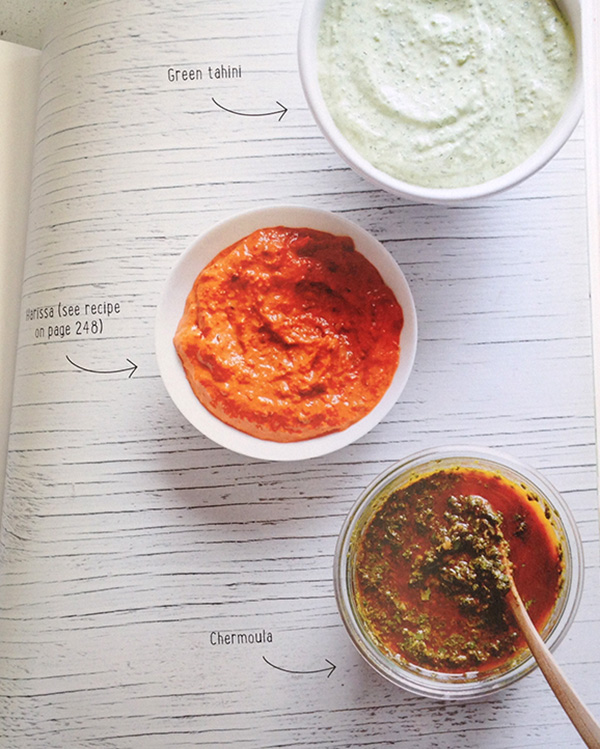 Healthy Every Day also features many cultured food recipes – I'll always end up buying a cookbook if it has some enticing fermented foods inside! There's a whole chapter of fermented goodness here and I've made the Cultured Tomato Ketchup (p. 202) and Fermented Mustard (p. 203) so far, using brine instead of his suggested store-bought starter culture. My next experiment is to try the tropical-sounding Summer Kraut with Pineapple and Mint (p. 200) or perhaps the Fermented Hot Chilli Sauce (p. 209) which is very close to a recipe I've been slowly perfecting on my own the past few months.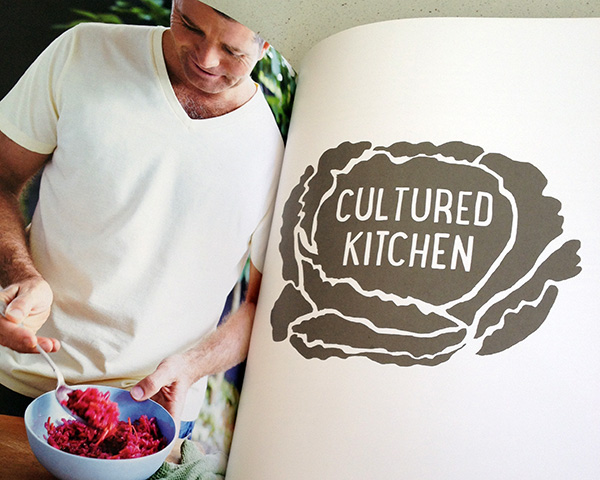 What I liked:
Vibrant  photography, with all-colour photos for every single recipe. Book introduction has a brief, yet detailed rundown of Evans' paleo philosophy (with no 'hard and fast rules') including a discussion on organic, sustainable and seasonal produce and the need to treat a paleo diet not as 'restrictive' but as a means to introduce delicious wholefood ingredients into your diet to crowd out processed ones.
I love his jovial and personal tone throughout the book, as with all his cookbooks it conveys a true passion for food and cooking brought about through the one million meals he has cooked in his career and life. While the book focusses on dishes inspired by Evans' travels through Thailand, Turkey, Vietnam and Morocco, the book also has a very 'Australian' feel about it due to it's diverse use of fresh and local produce.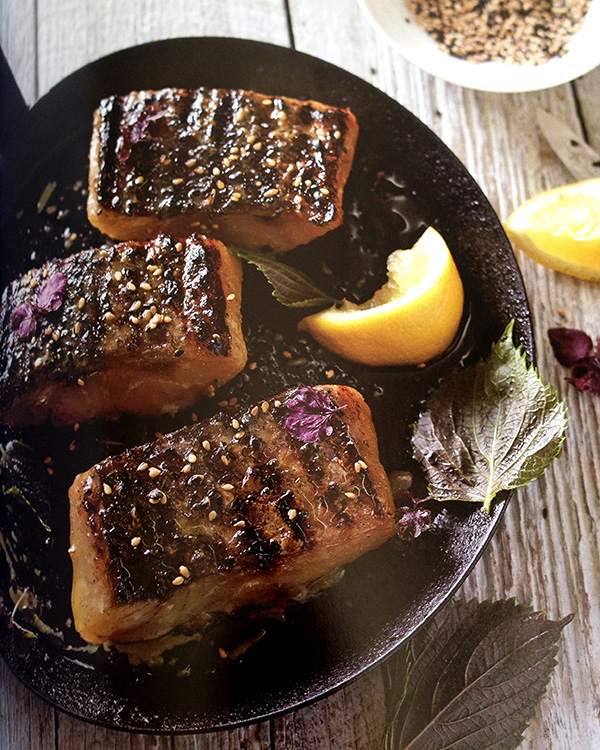 What I wasn't keen on:
The $100+ bread recipe and some pearls of wisdom such as "I wouldn't eat tahini on a daily basis, but as a treat from time to time". Sorry Pete – tahini is FABULOUS. There are also some offal recipes and a fish head stew that… nope, nope, nope … I still can't bring myself to eat beef heart or food that seems to be looking at me! Sorry, I'm a very bad foodie!
There are also a lot of photos of Evans himself in the book (13 including the front cover and author profile on the back inner flap), which is great if you're into that kind of thing (dreamy blue eyes and all). There are some stunning shots of Pete Evans rubbing a chicken, Pete Evans activating his nuts, Pete Evans pounding some spices… I feel like these photographs are definitely alluding to his passion for cooking…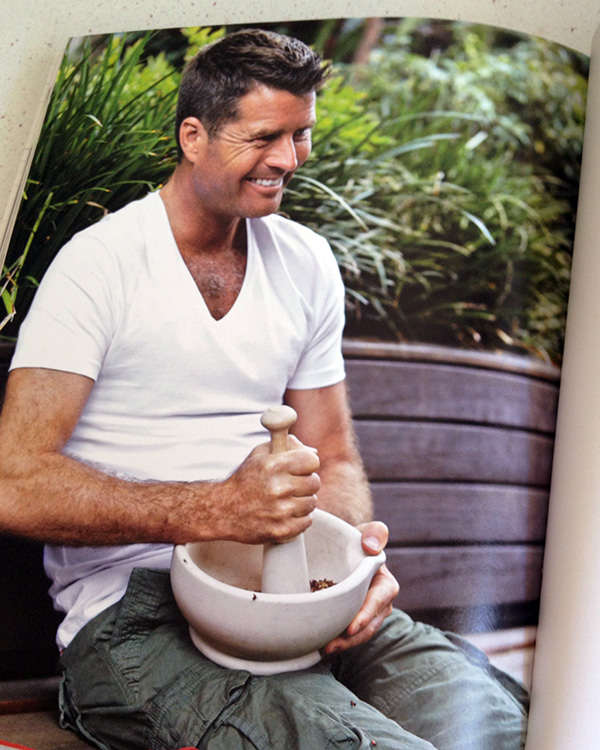 Did I cook the book?:
I've had this book for a few months now and have made the Quinoa and Berry Porridge (p.20), Warming Vegetable Soup (p. 44) Grilled Prawns with Chilli and Oregano (p. 100), Grilled Fish with Miso (p.116), Cultured Tomato Ketchup (p. 202) and Fermented Mustard (p. 203) – all of them flavourful, easy to prepare and delicious enough that I would put the recipes into my regular meals rotation.
I've also bookmarked a lot of salads for days with warmer weather, the Tuna and Sweet Potato Patties (p. 118), Lebanese Butterflied Chicken with Radish Salad (p. 138), Fruit Juice Jellies made with grass fed beef gelatin (p.194) and a couple of cashew cheese based cheesecakes (oooer my secret weakness!). While Kam looked through this book and announced he wouldn't want to eat ANYTHING from it, I've made him several meals it he's devoured, none the wiser. So while Kam claims he didn't like the look of anything, I'd probably make 80% of the dishes in here. The Kale Salad with Fennel and Sunflower Seeds (p. 79) is my kind of summer salad!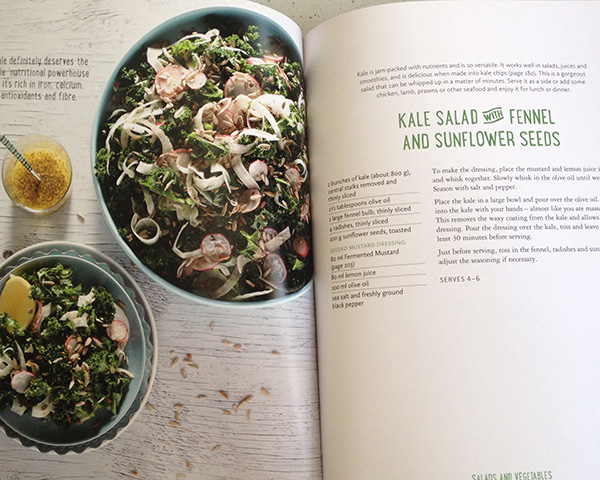 Hard to find ingredients:
You'll be heading to your local health food store and Asian grocer to make a lot of these meals with some of the more exotic or hard to find items being dandelion leaves, Pau d'arco powder, ginseng root, kelp noodles, Korean chilli powders and paste, licorice powder, maca powder, magnesium chloride, grass fed beef gelatin, slippery elm powder and water kefir grains . Stock up on quinoa, buckwheat, spices, chia seeds and superfoods like spirulina and goji berries (note: affiliate links).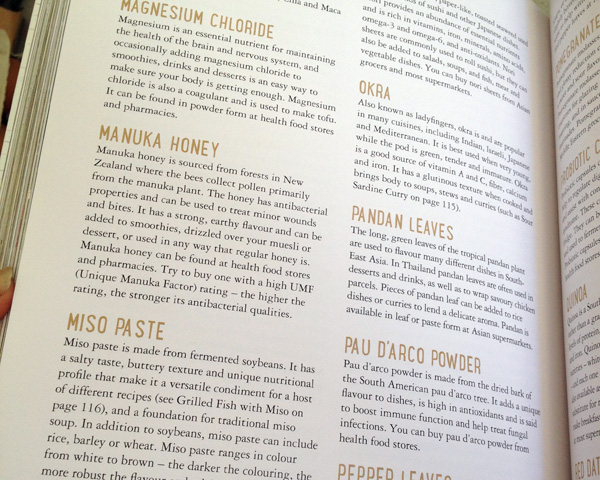 I would recommend this book for: 
Anyone following a paleo or primal diet, or looking for more variety in their dairy-free, gluten-free or grain-free diet. Further, this is a great book for anyone interested in from-scratch, healthy, wholefood recipes. Most of the book is made up of recipes for salads, soups and main courses and there are plenty of fast weeknight dishes. For fans of fermentation there is enough ideas here to whet your whistle as well a few recipes that utilise sauerkraut or other cultured foods as flavour bases or condiments.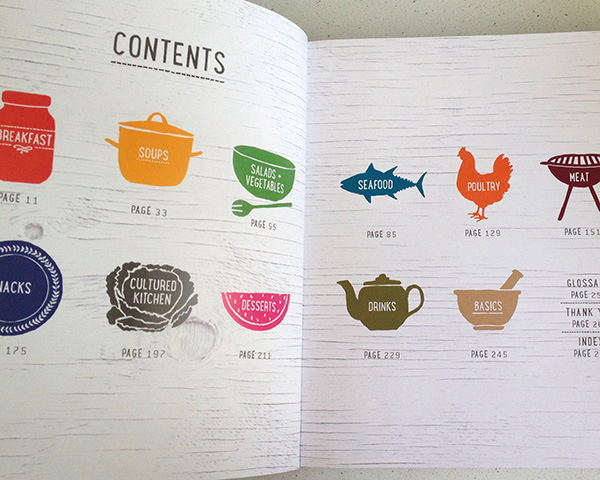 Skip it if:
You're looking for lots of grain-free or paleo baking recipes (there is only 3) or desiring recipes for lots of sweets and desserts. Pete Evans is a man who recently told thousands of people at the Melbourne Wellness Summit that he doesn't eat fruit (besides berries) and it doesn't seem that he has much of a sweet tooth overall with a small smattering of raw desserts and popsicles.
Where to purchase:
I got my copy from Kmart here in Australia, where I always manage to find lots of wholefood cookbooks on sale. You can also purchase online from Fish Pond or The Book Depository with the Australian or US title (note: affiliate links). Amazon currently only has second hand copies (with a ridiculous price tag of approximately $70 – what the??).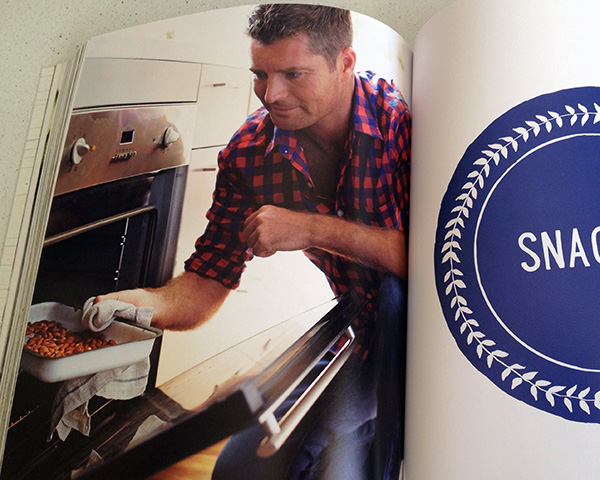 (Pete Evans activating his nuts)