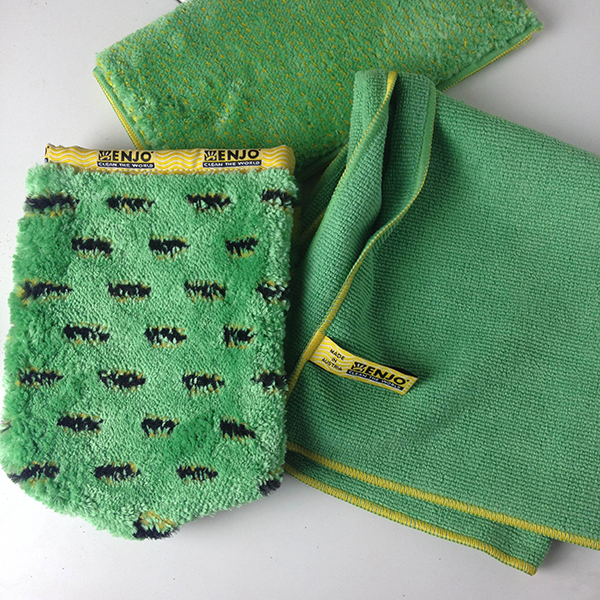 As a huge proponent of natural and homemade wellness products, the dangerous chemicals in many household cleaning products are very concerning to me. I've often seen advertisements for Enjo products advertised, but never really knew what they were (me: "It's just a cleaning cloth, right?"). I was approached recently with the offer to try out their exciting Kitchen Care range with the promise that I wouldn't have to use any additional cleaning agents – besides a little water. It looked to me like it was time to use some elbow grease and get a-scrubbing!
While doing a bit of research on Enjo's chemical-free, microfibre cleaning products I was shocked by the prices as these products do not come cheap ($30+ for a cleaning cloth!).  I'm a firm believer that you get what you pay for however and over the past month have been pleasantly surprised by how easily I've been able to clean my benchtops, sink, stove and oven of dirt, spills, grease and grime.
My little bag of goodies from Enjo included a Oven Glove, All Purpose Cloth and a super absorbent Kitchen Miracle cloth. I'm not scared to say that the cleaning glove was my standout favourite – that thing is amazing. With a little force I had the cleanest and shiniest stove top, oven and sink basin I've ever seen. Cleaning my gas stove top in particularly was a breeze, where normally I have to apply natural cleaning sprays or a baking soda mixture and wait ten minutes before scrubbing away. Consider me a Enjo cleaning convert!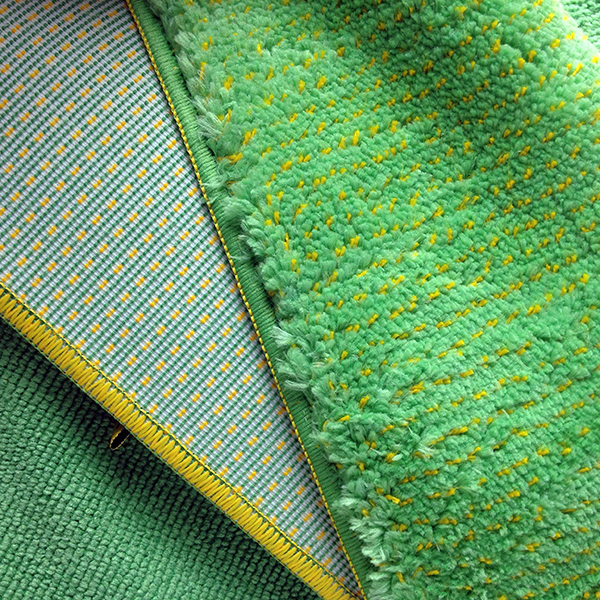 My final thoughts?
My arms got a great workout! I'm not going to sugarcoat it, you need to put some effort into cleaning when using these products. Don't interpret this as a disadvantage however, think of it as incidental exercise that also benefits your health and the environment as you don't have to use any additional cleaning products.
The microfibre cloths are super absorbent and also dry off quickly. While I have a dishwasher in my kitchen I went to the trouble of hand washing all my dirty dishes a few days as I really wanted to see how they went!
All the cleaning products can be hand washed in water and left to dry or washed in your normal washing cycle after a few uses. Regular washing will prolong the condition of the cleaning mits and cloths which will decrease the cost-per-use. That $30+ per item is sounding a lot better knowing that!
The cleaning mit made cleaning my stove easier than ever! What normally takes me forever was literally a 10 minute job and I imagine it would make light work of a grill or BBQ too. Use a little water and tackle hard-to-clean surfaces with the 'rough side'. I was beyond impressed by how easy it was!
Enjo products have been proven to obliterate bacterial counts on all manner of surfaces, without the addition of cleaning products. These products are a great excuse to get rid of any supermarket cleaning products you've been holding into because you can't find anything natural that works. Unlike cleaners that contain triclosan or other antibacterial agents, Enjo cleaning aids will not compromise your immune system.
Where to buy: Enjo have product consultants that are able to provide in-home demonstrations, there is also an online store (my preferred shopping choice of the two).
Want more information: Enjo has a fabulous website (www.enjo.com.au) and can also be found on Instragram @enjo_australia, Twitter @enjo_australia and Facebook.
Are you already an Enjo convert? What's your favourite piece from their range (that I should try out next)?