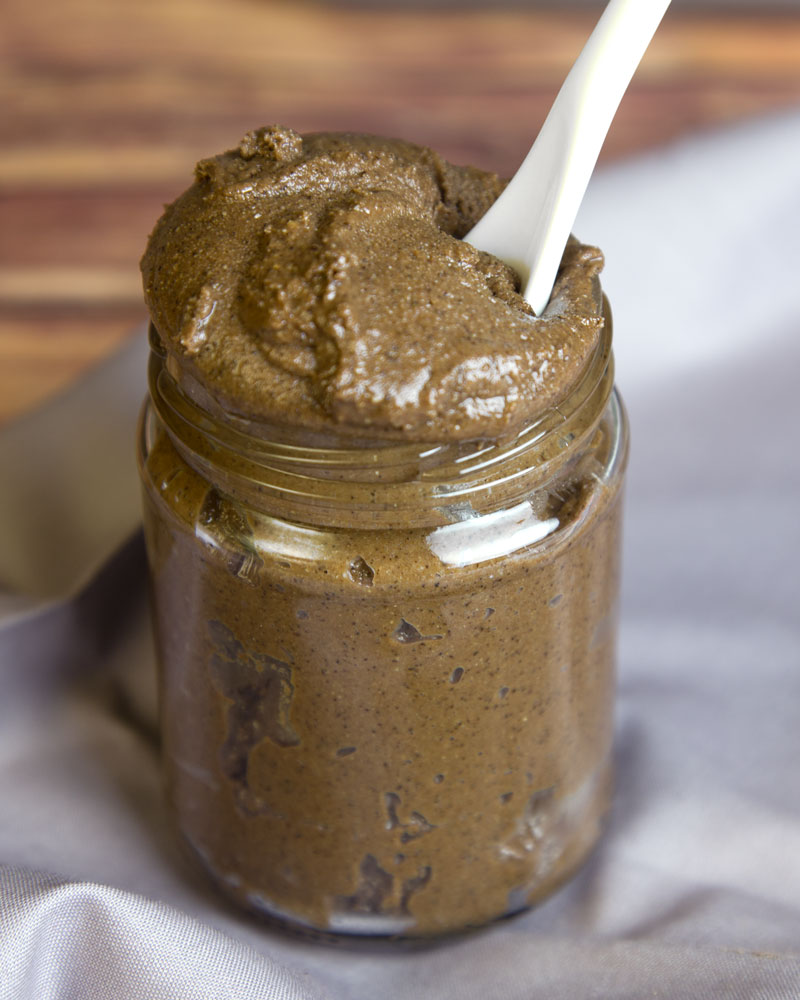 It dawned on me over the weekend that we haven't had any nut butter in the house since Christmas (the dog's stash of peanut butter doesn't count). NO almond butter, NO cashew spread and NO seed butters in the pantry. Somehow their existence had disappeared off my radar and I hadn't even noticed. I DO seem to have a lot of dehydrated fruit in my pantry (strawberries, blueberries, apples…), so I suppose that's what my food obsession morphed into instead.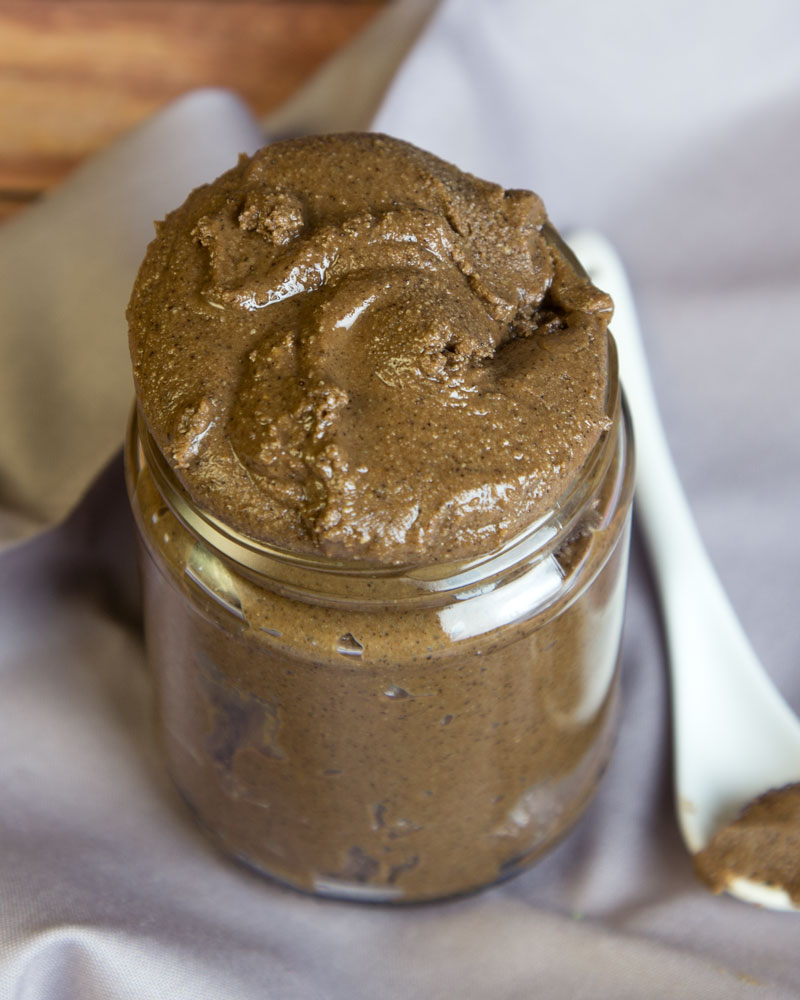 If there was any good way to celebrate the arrival of a food back into your diet, combining it with chocolate and/or coffee is probably the most exhilarating way to do it. I don't drink coffee, though I love it in now and again in recipes like this. I wish I could say I also don't partake in chocolate often too… but I don't want to flat out lie to you 😉
With a touch of cinnamon and vanilla to gently lift the bitter coffee and cocoa flavours, this nut butter is absolute perfection in a classic sourdough PB&J, added to smoothies and desserts or just eaten from a (large) spoon. Swap out the peanuts for your favourite nuts or just dive in to get the benefits of the protein, monounsaturated fats, phytosterols, vitamins and minerals present in peanuts.

Mocha Peanut Butter
Sick of your boring ol' peanut butter? Try this chocolate and coffee flavored recipe to help you fall in love with nut butter again.
Author:
Alison Murray @ Om Nom Ally
Cuisine:
Dairy-free, egg-free, gluten-free, grain-free, soy-free, wheat-free, vegan.
Ingredients
1½ cups roasted peanuts
1 tbsp cocoa or cacao powder
1 tbsp espresso powder
1 tsp cinnamon powder
1 tsp vanilla extract
½ tbsp maple syrup
½ tbsp oil (chia flax, wheatgerm, coconut or grapeseed) optional
Instructions
Place all ingredients in the bowl of a high powered blender or food processor. Process for a few minutes or until a smooth, creamy nut butter forms. Stop machine every few minutes to scrape down bowl if necessary. Add oil if necessary to aid blending if your machine is struggling (optional).
Spoon peanut butter into clean, sterilised jars and refrigerate if storing for longer than a few days.
Notes
This recipe was made with the Optimum 9200 blender, a high powered, affordable blending solution, available for sale in the Om Nom Ally Shop @ http://shop.omnomally.com