Blogging can be rather solitary at times and I'm always thankful for the wonderful people I meet through my favourite activity. Alexandra from Made to Glow is one of these wonderful people who I've loved getting to know through her blog and I was honoured to guest post at her request this week.
I first 'met' Alex when I approached her to link-up to the Smoothie Of The Week (OTW) blog party we have happening over here every Sunday-Thursday. With her knack for vibrant and healthy recipes, I knew she was someone I wanted to include in helping build a online community to promote healthy eating (and drinking). Now I get to return the favour and am ecstactic to feature on her fabulous website with this delicious recipe that's perfect to enjoy in the run-up to Christmas.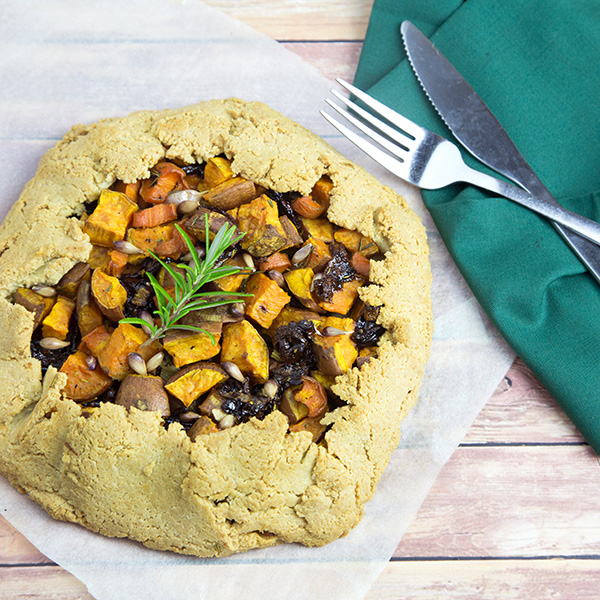 This rustic pie combines tender roasted root vegetables and garlic with caramelised onion, folded up in an savoury almond meal pastry crust. Root vegetables are a fabulous staple in the colder months and this is a satisfying appetiser or main served with salad and a good grind of celtic sea salt. I've also thrown over a smattering of garlic bubils and a sprig of fresh rosemary for good measure. If you're able to eat dairy then a smattering of feta or mild goat cheese is pretty amazing too.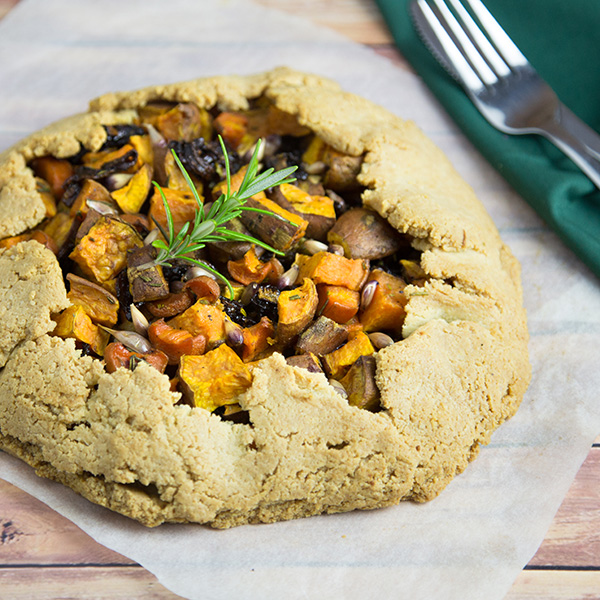 Gluten-free, grain-free, dairy-free and vegetarian, you can find this recipe (and all of Alexandra's amazing creations!) at her beautiful Made to Glow site here. If I'm really lucky, you'll continue seeing her contributions to the Smoothie OTW Link-Up on my site in the future too 😉 Thanks for the honour of letting my guest post Alex and happy holidays to you, your family and your readers!