The most popular post on my blog is by far my Home-made Protein Cookies. It far outshines the stats of any other post on Om Nom Ally, and I love that I'm not the only one that hungers for an alternative to the artificial (and expensive) protein snacks on the market.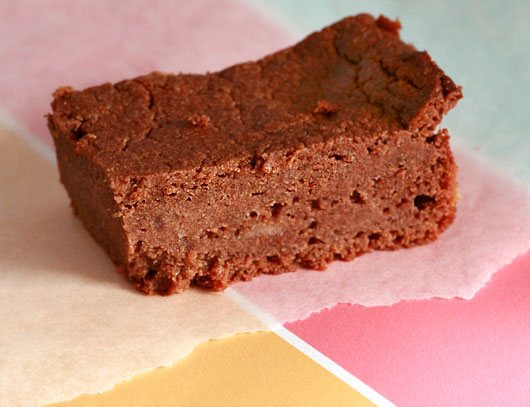 So why a ricotta based chocolate protein brownie? It's a high-calcium, high-protein, low-carbohydrate, low-fat, low-sodium musclefood. The perfect base for a protein-dense snack. A wholefood as well as a fermented food, ricotta means "recooked" and refers to the fermentation and cooking of leftover whey from cheese-making. The whey found in ricotta cheese is digested quickly and is high in BCAA's, great for the post-workout hunger pangs.
If you like experimenting with protein powder in your baking you could use some in place of the almond meal or replace up to 1/4 of the flour to boost your muscle recovery further.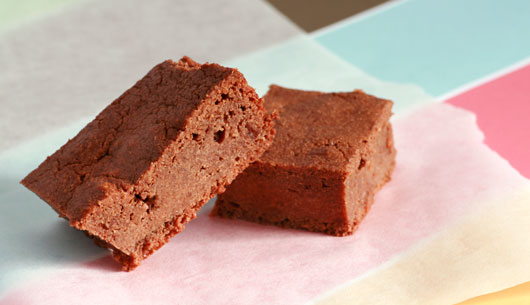 Packing a 9g protein hit per brownie, ricotta, almond meal and quinoa flour make for a pleasantly chewy and dense chocolate brownie. It's also better to undercook than overcook this snack; the light texture of the ricotta creates a moist and almost gooey centre when enjoyed warm or at room temperature. You can also eat them straight out of the fridge (where they will keep for up to a week), for a chewier bite.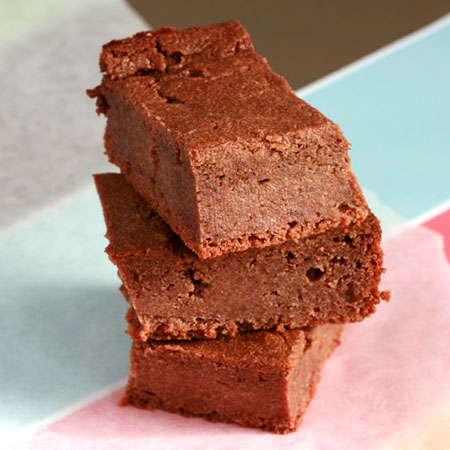 Chocolate Ricotta Protein Brownies
(egg-free, gluten-free, soy-free, vegetarian; dairy-free, nut-free and vegan with substitutions)
Author:
Ally @ Om Nom Ally
Ingredients
4 cups ricotta
6 tbsp cacao powder
½ cup coconut sugar (or any other unrefined sugar)
½ cup coconut oil
2-4 tablespoons milk of choice
1 cup quinoa flour
½ tsp baking soda
1 tsp baking powder
½ tsp salt
4 tbsp almond meal
Additions: 1 tsp vanilla extract OR 1 tsp citrus rind OR 1 tsp peppermint extract
Instructions
Preheat oven 200C and line a deep, rectangular slice baking tray with parchment paper.
Blend ricotta, cacao, sugar and oil until well combined. In a large bowl sift flour, baking powder, baking soda and salt. Pour almond meal and ricotta mix into flour bowl and stir well with a wooden spoon. Add milk by the tablespoon until batter reaches pouring consistency.
Pour mixture into parchment lined baking tray, smoothing top with back of wooden spoon. Bake for 30-40 minutes, until brownies look dry and set on top and are pulling away from sides of tray - test firmness with a finger by pressing at edges or pierce with skewer. A few moist crumbs should be on skewer when removed.
Notes
<strong>Nut-free:</strong> Use protein powder instead of almond meal. Use soy or rice milk.