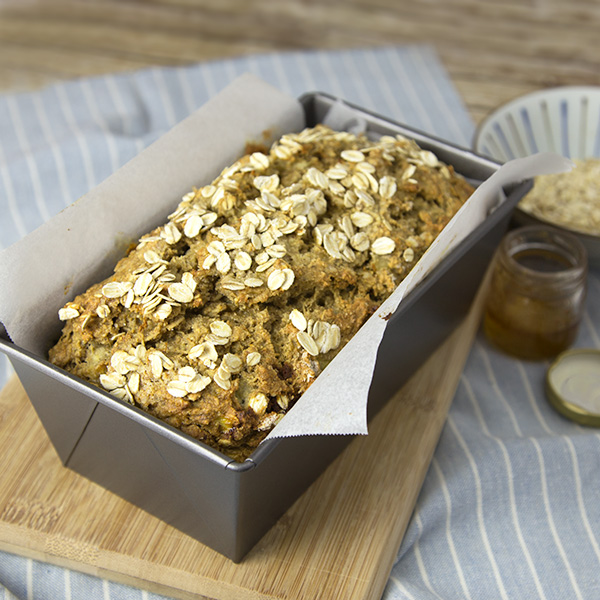 It's the simple things (and recipes) that often make life great, and this banana bread is pretty great indeed. Afterall, it's pretty great knowing that even though those browned, over-ripe bananas in your fruit basket won't make a nice snack, you can easily turn them into the best baked goods on the planet. That's 'great' to me, as I love recipes that help you prevent wastefulness. What is it about banana bread however that can turn the worst day ever into a fabulous one?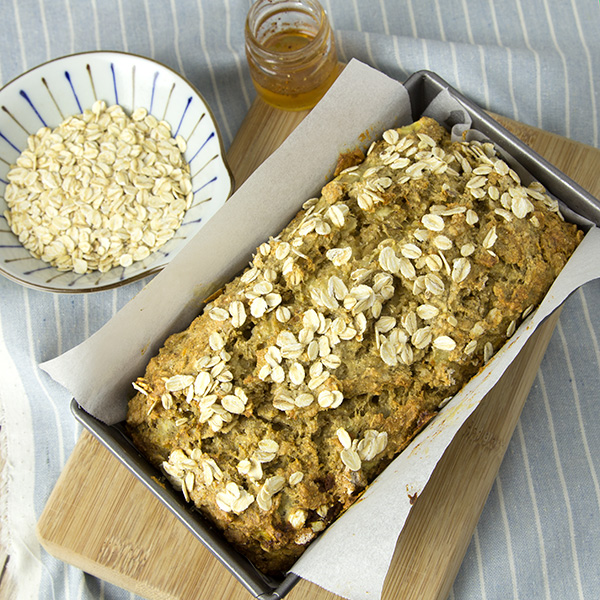 Whatever your answer to the question above, there's no arguing that banana bread is a comfort-food staple, and every home cook needs a go-to recipe in their baking arsenal. My recipe more often than not my includes a large helping of fibre-rich oats, a little swirl of honey and some superfood flours to boost the nutritional content. The flavour of the month for the latter tends to be a bit of buckwheat and coconut flours combined with whole spelt flour for lots of protein and fibre.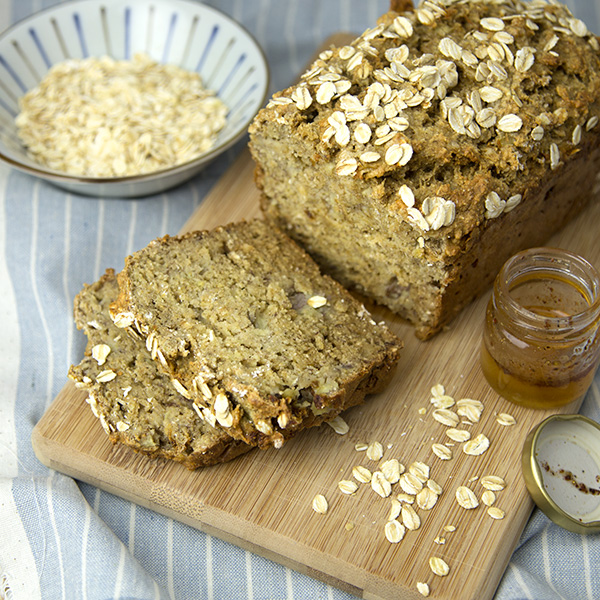 There's no added sugar in this recipe, with the honey used more for a hint of flavour than for sweetness. Instead you're using the brownest, softest and sweetest bananas possible for their natural sugar content. So when you think those bananas are just over-ripe enough… leave them on the counter for one more day. Play around with the flours depending on what you have, try quinoa flour or almond meal instead of buckwheat. You can swap the coconut flour for any of your favourite wholegrain or grain-free flours as well, but drop an egg from the recipe if you do.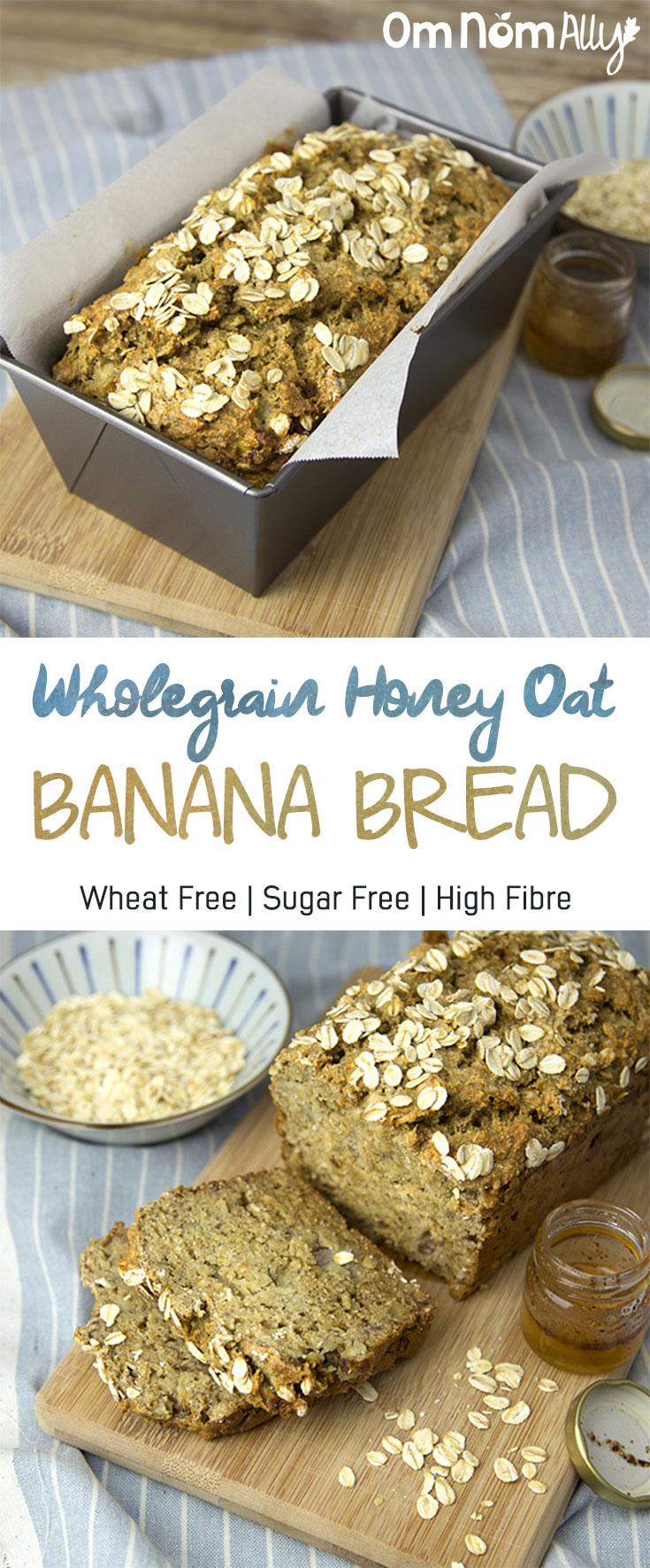 Honey Oat Banana Bread
This banana bread is made with a large helping of fibre-rich oats, a little swirl of honey and some superfood flours to boost the nutritional content.
Author:
Alison Murray @ Om Nom Ally
Cuisine:
Nut-free, Soy-free, Wheat-free, Vegetarian.
Ingredients
3 eggs
¾ cup organic, full fat milk (or milk of choice)
2 tbsp - ¼ cup honey (depending on desired level of sweetness)
1 tsp vanilla extract
3 very ripe bananas, mashed
1 cup whole spelt flour
½ cup buckwheat flour
¼ cup coconut flour
2 tsp baking powder
1 tsp cinnamon powder
½ cup oats + 1 tbsp extra
Instructions
Preheat over to 180C. Grease and line a 10x20cm loaf pan and set aside.
Whisk eggs, milk, honey and vanilla until well combined and beat in mashed bananas.
Mix flours, baking powder and cinnamon in a medium bowl and then add to banana mixture, mixing until until just combined. Gently stir through oats and then transfer mixture to prepared baking pan. Sprinkle some additional oats over the top of banana bread and bake at 180C for 1 hour, or until a skewer inserted into the middle of bread comes out clean, Allow to cool completely in the tin before slicing.