Happy New Year everyone!
I put a lot of thought into my first post of 2013 (well, second after 2012 favourites post). I thought a healthy salad, smoothie or soup would go very appropriately with all the weight-loss, detox and healthy-eating resolutions being made around the world.
Then I thought "Nawww stuff it!", and made pudding.
In my defence, it's a really clean and nutrient dense pudding where banana and avocado combines with fibre-rich prunes. It's rich, it's creamy and it's practically guilt-free. This pudding also takes advantage of the end of cherry season, there's a good cup and a half of the tart little fellas in here. Cherries are a symbol of  merrymaking, and festivity – so see, it's the perfect first post for a new year (and not just an excuse to eat pudding).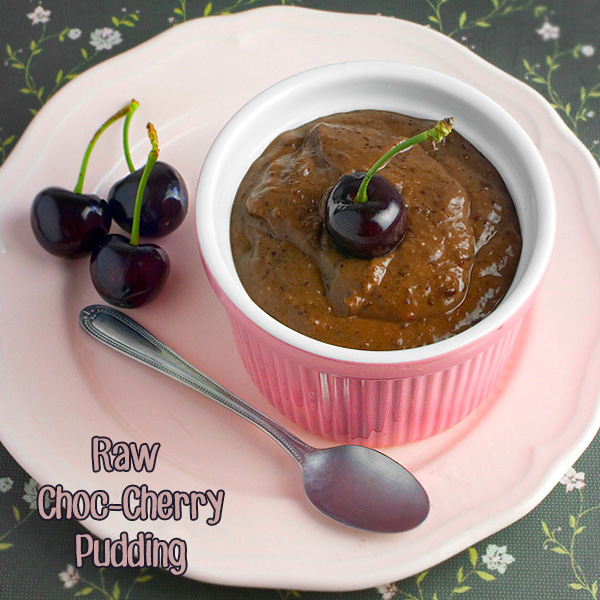 I posted a quote on the Om Nom Ally facebook page the other day that speaks a lot to how I went about deciding on my New Year resolutions for 2013:
The past should be a springboard not a hammock.
Irving Ball
Like many people, I can dwell in the past and get quite negative about perceived misgivings or failures. This can lead you to drag out the old chestnuts of "Lose weight", "Join a gym" or ""Eat healthy". I'm not saying any of these are bad things to want, but these type of resolutions don't inspire much passion in me anymore. They aren't personal enough, they are a bit too vague and there is a lot of pressure. You also need to know WHY you are making a resolution, as well as HOW you will achieve it.
This year I did differently and all my resolutions (check them out here) are solely focussed on fun and on making me feel amazing every day. While I am constantly making (and acheiving!) goals throughout the year, the start of a new calendar seems really does seem to act like a springboard to provide an impetus of energy to get things done.  I've already started on the first 2 of my fun-filled resolutions, and am going to get dirty in the garden tomorrow to start achieving the third.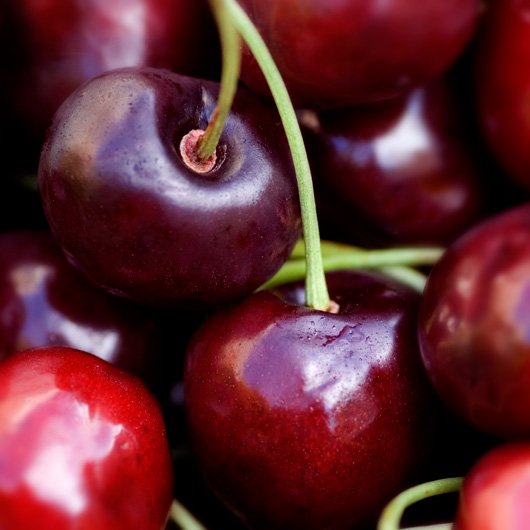 Enough about me though, eat some delicious raw pudding and tell me all about your plans, dreams and goals for 2013 🙂
Raw Choc-Cherry Pudding
A delicious raw pudding with tart cherries and made ultra creamy (and healthy!) with an avocado and banana base.
Author:
Alison Murray @ Om Nom Ally
Recipe type:
Dessert, Snack
Cuisine:
Dairy-free, gluten-free, egg-free, nut-free, raw, soy-free, vegan
Ingredients
flesh of 1 large avocado
½ ripe banana
250g fresh cherries, pitted
2 tbsp cacao powder
4-6 pitted prunes (depending on your desired sweetness levels)
¼ cup water
Instructions
Add all ingredients to a blender or food processor and blend until desired texture - Mine has a few 'bits' left.
Spoon into 4 ramekins or small bowls and serve chilled.
Notes
If cherries are out of season, replace with canned or jarred cherries (not raw) or swap for other flavourful fruits such as mango, pear, or kiwifruit.