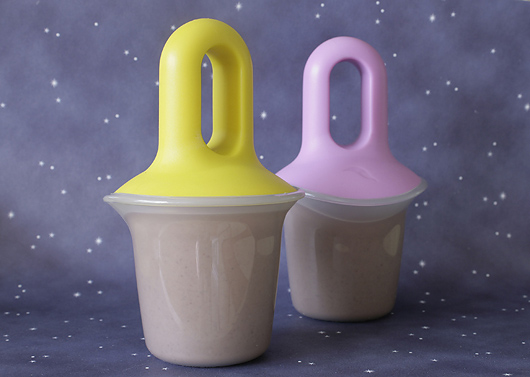 There is a lot of marketing hype regarding Acai Berry ever since it came onto the market as a health supplement. Clinical trials have ascertained the berries pulp contains a near-perfect amino acid complex and they also posses omega 3, 6 and 9 essential fatty acids. Substantial amounts of blue-pigmented anthocyanin antioxidants have been discovered and it is purported that acai helps to regenerate and produce stem cells. Imagine that, a berry that can help us rejuvenate and heal faster by becoming any cell needed in the body!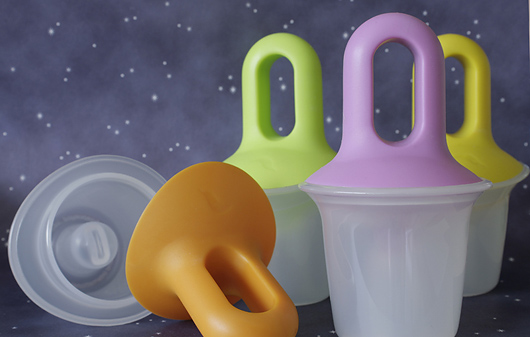 All I can tell you is acai gives me a nice pep of energy in the morning when added to my smoothies or oats. The warm and sunny weather lately means it's also a good excuse to get out the popsicle moulds. Aren't they so cute? I love the shape and that they store as seperate units. I never have room in my freezer for the fused 4-popsicle units.
There's a richness to acai berries with flavours of blackberries, raspberries and a hint of chocolate. Indulgent yet healthful, these three-ingredient acai popsicles come together in no time. If you don't want the added agave sweetener then that's excellent; you're one step closer to frozen berry goodness!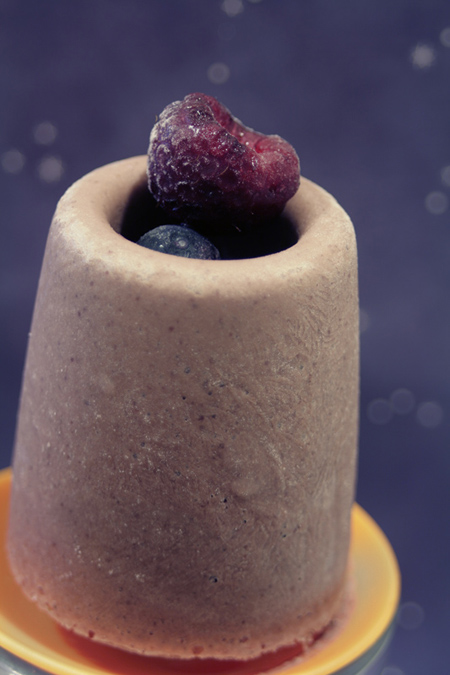 Acai Berry Popsicles
(egg-free, gluten-free, nut-free, soy-free, vegetarian)
Author:
Alison Murray @ Om Nom Ally.com
Recipe type:
Dessert, Frozen
Cuisine:
Egg-free, gluten-free, nut-free, soy-free, vegetarian. Dairy-free and vegan with substitutions.
Ingredients
1 cup acai berry puree (see notes)
1 cup natural style yoghurt (see notes)
1 tbsp agave syrup (optional)
Instructions
Add all ingredients to a blender and process until pureed and smooth. Pour into moulds and freeze until set (approx 4 hours).
To un-mould, hold under warm running water to loosen from mould.
Notes
Dairy-free and Vegan: Use soy or coconut yoghurt for vegan popsicles. No acai puree? Use 2 tbsp acai powder + 1 cup milk or juice of choice.