Gut Healing Pomegranate Turkish Delight Gummies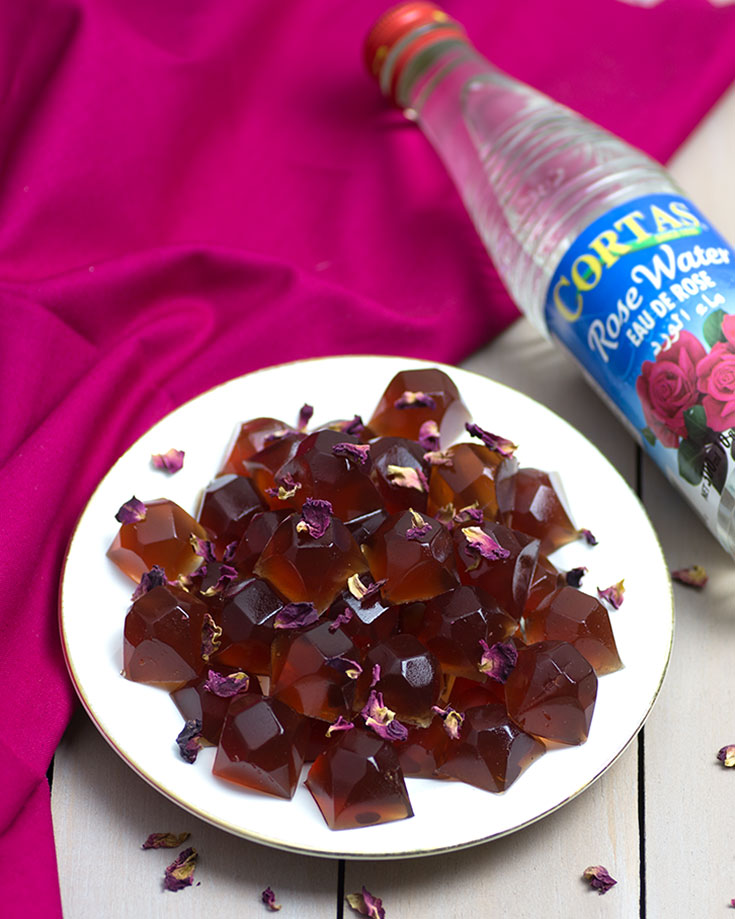 Author:
Alison Murray @ Om Nom Ally | www.omnomally.com
2½ tbsp grass fed beef gelatin
½ cup filtered or spring water
1 cup pomegranate juice
2 tbsp raw, organic honey
1 tsp vanilla extract
1-2 tbsp rosewater, to taste
Place water in a shallow bowl and sprinkle over gelatin to bloom. Do not stir to combine as hard-to-dissolve lumps will form. For easier de-moulding, lightly spray or grease silicon gummy moulds of choice and put aside.
Meanwhile, heat pomegranate juice and honey gently, until honey has melted. Do not allow mixture to boil.
Remove from heat and add vanilla extract, rosewater and prepared gelatin mixture. Stir gently until gelatin is fully dissolved. Add contents to a pouring jug and carefully transfer mixture to prepared moulds.
Refrigerate for one hour, or overnight, then remove from moulds carefully and store in fridge for up to 1-2 weeks.
Recipe by
@OmNomAlly
at https://omnomally.com/2017/02/26/gut-healing-pomegranate-turkish-delight-gummies/