DIY Homemade Taco Seasoning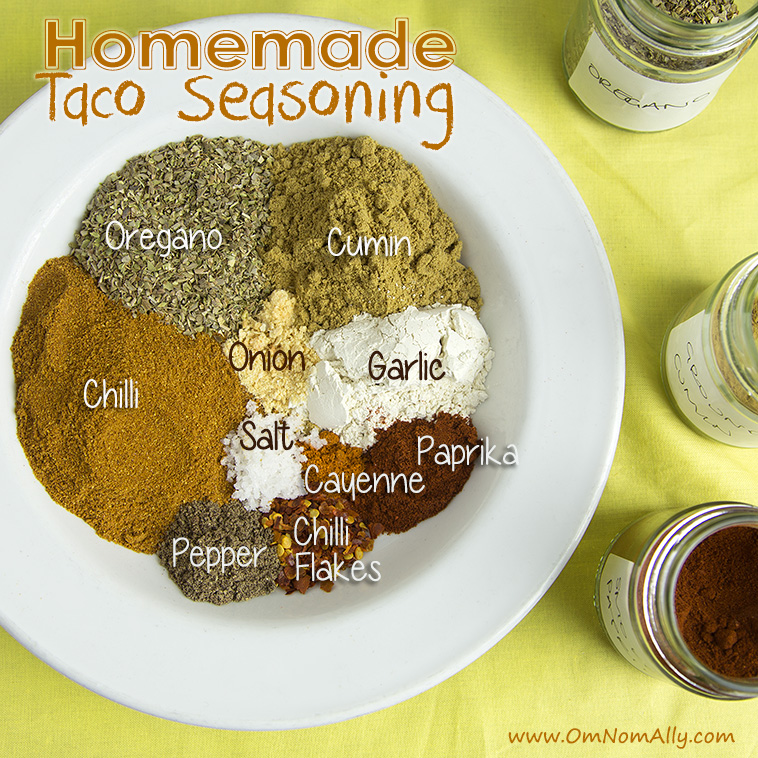 Author:
Alison Murray @ Om Nom Ally | www.omnomally.com
Recipe type:
Spices, Seasonings
4 tbsp chilli powder
3 tbsp ground cumin
2 tbsp dried oregano
1 tbsp garlic powder or granules
2 tsp onion powder
2 tsp smoked paprika
2 tsp dried chilli flakes
2 tsp freshly ground black pepper
1 tsp cayenne pepper
1 tsp fine celtic sea salt
Combine all ingredients together in a small bowl and mix well. Spoon into a 250ml glass jar with a lid and store in a cool, dry place.
Use 1 - 2 tablespoons of Homemade Taco Seasoning per 500g of meat when cooking. This amount replaces one packet of store bought seasoning.
Recipe by
@OmNomAlly
at https://omnomally.com/2014/11/18/diy-homemade-taco-seasoning/