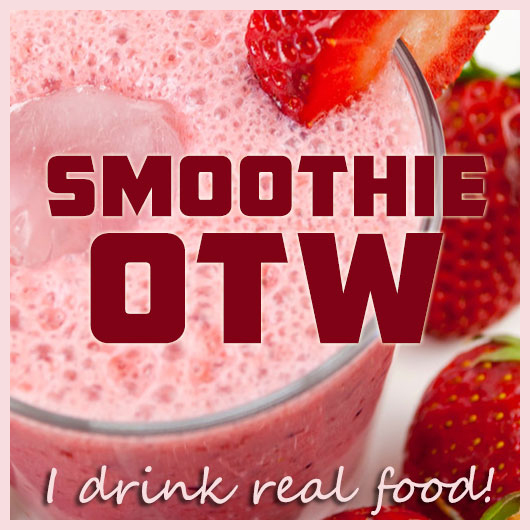 Featured Links | Guidelines | Links + Add Your Own | Ally's Smoothie OTW
Welcome to week two of the Smoothie OTW Link-Up! I'd like to wish a big thank you to all the wonderful readers who came to check out the first event and hopefully found some recipe inspiration. Thank you also to the fabulous bloggers who participated last week for the launch, I really appreciate your support and loved all of your delicious recipes: I Spy Plum Pie, Girl on Greens, Coconut and Berries, Healthful Mind Body and Soul, Ragdoll Kitchen, Apples and Ginger, Made to Glow, A Harmony Healing, Quick'n'Healthy, Green Thickies.
I hope every week will have such amazing submissions as  I was blown away with the choice of delicious real food drinks and am so happy everyone linked up and shared the love!
Featured Links
This weeks top picks include a host of spring smoothies for us Southern Hemisphere dwellers as we move into warmer weather, a carrot zinger juice that sounded so yummy I just had to get the juicer going to make it myself, and a to-die-for pumpkin spice smoothie… that's also green!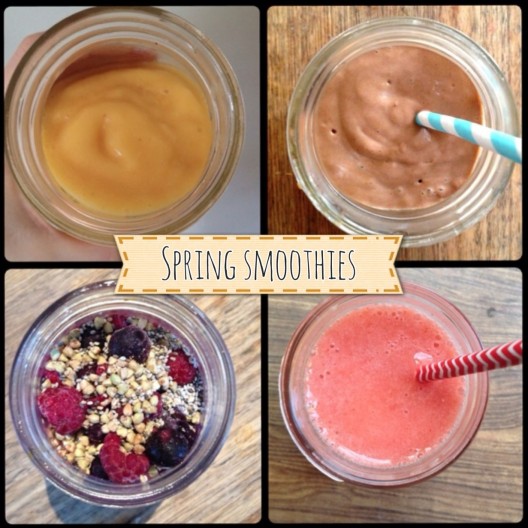 Spring Smoothies – I Spy Plum Pie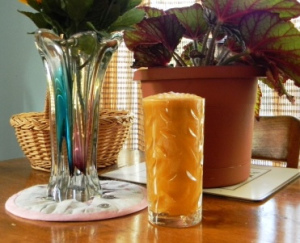 Carrot Zinger Juice – Ragdoll Kitchen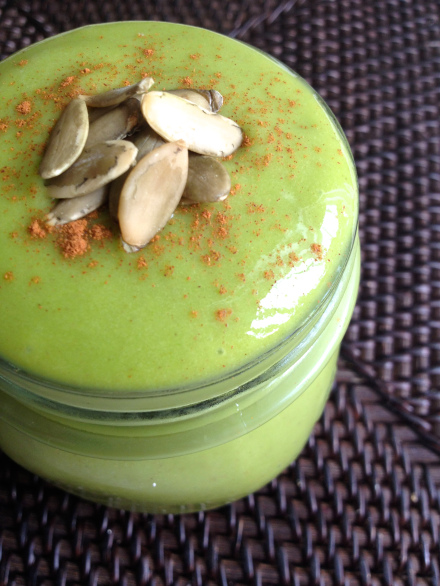 Pumpkin Spice Smoothie – Made to Glow
Smoothie OTW Link-Up Guidelines:
This link party will start at 12pm Sundays and end at 8pm Thursdays (AEST).
Enter up to 3 links on relavent topics (see above). The post may be your newest, or from your archive – it doesn't matter, we want to see it! Linked recipes should focus  on wholefood, unrefined and unprocessed ingredients.
Link to your specific post for each entry, not the main page of your blog. Enter your post description in the "NAME" space on this form (not YOUR name). Please do not add links that promote giveaways, online shops or other link parties.
You must link back to the party, either through a text link or button on your post (available below in two sizes). Leave a comment on the link-up page if you like and visit some other posted links that pique your interest – it's a community event after-all!
Every week I will pick 3 posts to feature on the Smoothie OTW Link-Up post. By entering your link, you are giving permission to use any part of your post (including images) in a spotlight on Om Nom Ally. Proper credit and links will always be given to you and you will be notified of any use of post materials.
Smoothie OTW Link-Up (Week 2)
[inlinkz_linkup id=341511]
(Return to top)
Ally's Smoothie OTW – Raspberry & Peach Refresher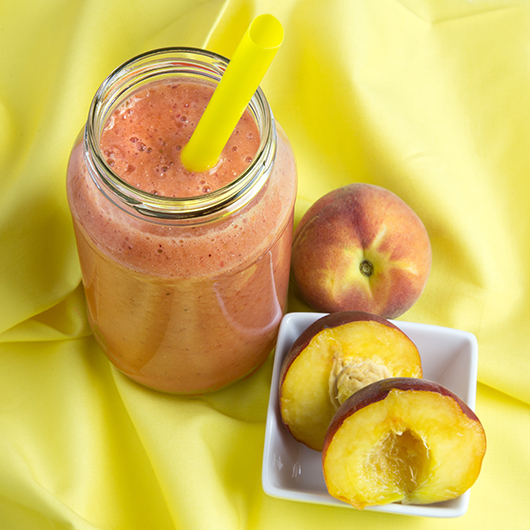 Raspberry & Peach Refresher
Coconut water is the ultimate natural electrolyte replacement drink, so when the weather starts getting warmer you can whizz up this summer fruit refresher for a little sun relief.
Author:
Alison Murray @ Om Nom Ally
Recipe type:
Beverage, Smoothie
Cuisine:
Dairy-free, Egg-free, Gluten-free, Grain-free, Nut-free, Soy-free, Wheat-free. Raw, Vegan
Ingredients
2 cups coconut water
3-4 peaches, pitted
1 cup fresh or frozen raspberries
2 tbsp gogi berries
2 tbsp hemp seeds
2 tsp bee pollen (omit for vegan smoothie)
Instructions
Blend all ingredients in a high powered blender (I use and recommend the Optimum blender range) and smooth. Ad more liquid if necessary Serves 2