About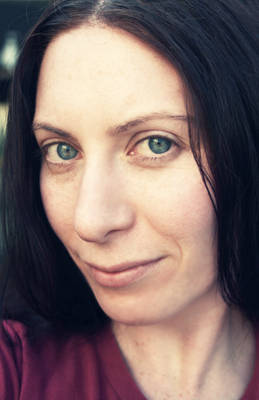 Mission Statement

Om Nom Ally is a wholefood recipe blog utilising a range of nutrient-rich ingredients with recipes suitable (where possible) for a range of common dietary needs, allergies and intolerances.

About
Sometimes eating a nourishing diet seems much more difficult to achieve than it really needs to be. Every month there is a new superfood claiming to be the best and most crucial thing to add to your diet. Similarly, new eating fads appear yearly claiming the best results for long lasting health, weight reduction and increased energy levels. Food intolerances and allergies, Coeliac disease and fructose malabsorption cases are rising with confusion and 'food-fear' increasing in turn. So what should we be eating?
Om Nom Ally is a return to simple and clean wholefood eating. Focused on food that doesn't come wrapped up in a box, the majority of ingredients here have fallen off a tree or been pulled up from the soil. Between nutritional panels, ingredients lists and additive numbers there is a lot of confusion about what is in our food as well as concerns about how processed or contaminated the food we eat may be. The recipes here use basic ingredients, organic and unrefined where possible to give you the best quality protein, carbohydrates and fats and provide maximum vitamins, minerals and phytochemicals – the nutrients that give you energy, vitality, and that wonderfully healthy 'glow'.
The recipes on this blog are also very flexible. We don't all eat the same diets, either by choice or necessity. The number of people with allergies or intolerances is increasing, as is the movement towards a primarily plant-based diet. Om Nom Ally.com understands we all have different dietary needs and ethics, so the recipes featured cater to multiple food allergies/intolerances and most are vegan or vegetarian. All recipes feature substitution guidelines for tailoring to dietary needs and all feature a vegan or omnivorous option where suitable. I want you to be able to indulge!
FAQ
In short, I'm Ally, a student naturopath (but not an accredited dietician as stated by Spry Health) currently living in Melbourne, Australia. Having moved from Sydney a while ago, I found myself standing all alone in a big kitchen and having to figure out how to feed myself, my boyfriend, two fat little guinea pigs and a boisterous Border Collie x Jack Russel dog. Armed with an ever growing cookbook collection, notebooks of my hand written recipes, my burgeoning edible garden and my love of food I've been cooking, baking, photographing and sharing ever since!
For the longer story, check out my personal journey.
What's this Om Nom business?
That would be the greatest meme of all time (in my opinion), with the word 'nom' featuring in my own vocabulary a lot. Appropriated for the title of this blog, it refers to my love of amazing and delectable food.
I've looked through your recipes and *gasp* some use packaged products!
Sometimes you want life to be easy. Sometimes I want cooking dinner to be that way too. I mention canned tomatoes in my recipes fairly often, I use the organic kind without BPA lining. Same goes for canned beans, it's organic all the way and a few less cooking hours for me. I use a packaged egg replacer when eggs or chia eggs aren't the ingredient I had in mind for a recipe and I have used Tofutti products for a few recipes where I might use the dairy or homemade vegan equivalent normally.
What are you? Vegan? Vegetarian?
I'm not very enthusiastic about using labels to describe how I eat. I believe many people come to 'own' a label (much like others 'own' a health diagnosis) and can become very restrictive to live up to them.
I eat a balanced, plant-based diet and if you wanted to push for an answer I would call myself a vegivore. As coined by authors at the New York Times Magazine, a vegivore passionately loves vegetables, and gives them a starring role in their meals. My meals are lovingly centered around plant foods, with most being vegetarian or vegan. I often see amazing meat dishes and convert to all plant foods, and I do add meat to my vegetable-laden dishes. I mostly eat for health and wealth, gaining a wide range of nutrients while keeping my food budget low by utilising animal and plant-based wholefoods. This is much more important to me than a dietary label.
Personal Journey

Check back, under construction currently!
(Return to top)
Food Philosophy

Check back, under construction currently!
(Return to top)
Disclosure Policy
All photography, text and reviews posted on Om Nom Ally are genuine and are copyright of Alison Murray. This is a personal blog, written and maintained by Alison Murray; I can be contacted here. Photos, text or reviews are not provided by any other individuals, companies or firms (unless specified and attributed).  All posts are copy-right protected, if you wish to repost any information or photos please contact me prior to their use. Please feel free however to add any posts to your Pinterest page, Facebook wall or with a Tweet – sharing is caring!
While Om Nom Ally is not a financially driven blog, there are sometimes affiliate links displayed for products I have sincerely enjoyed. All advertising in the header and sidebar areas of the website are in the form of advertisements generated by a third party ad network. While the affliate links posted are of my choosing, the third party advertisements may vary depending on the region in which you reside, I am unable to monitor these ads. I receive nominal compensation when any of these links are clicked.
I sometimes undertake unpaid or paid promotion of companies or products and am happy to review products sent to me, but I will not undertake any promotion or reviews unless the subject matter is beneficial or useful to my readers. It will always be disclosed if I am completely a review or promotion on behalf of another party and the sponsor will be clearly identified. While completing a review it is not influenced by advertisers, affiliates, public relation firms, brands, or other individuals unless otherwise noted. I will never accept or post a review if I am not happy with the subject matter or believe it is unsuitable  for the overall readership of the blog. For more information click here.
This blog does not contain any content which might present a conflict of interest.

(Return to top)